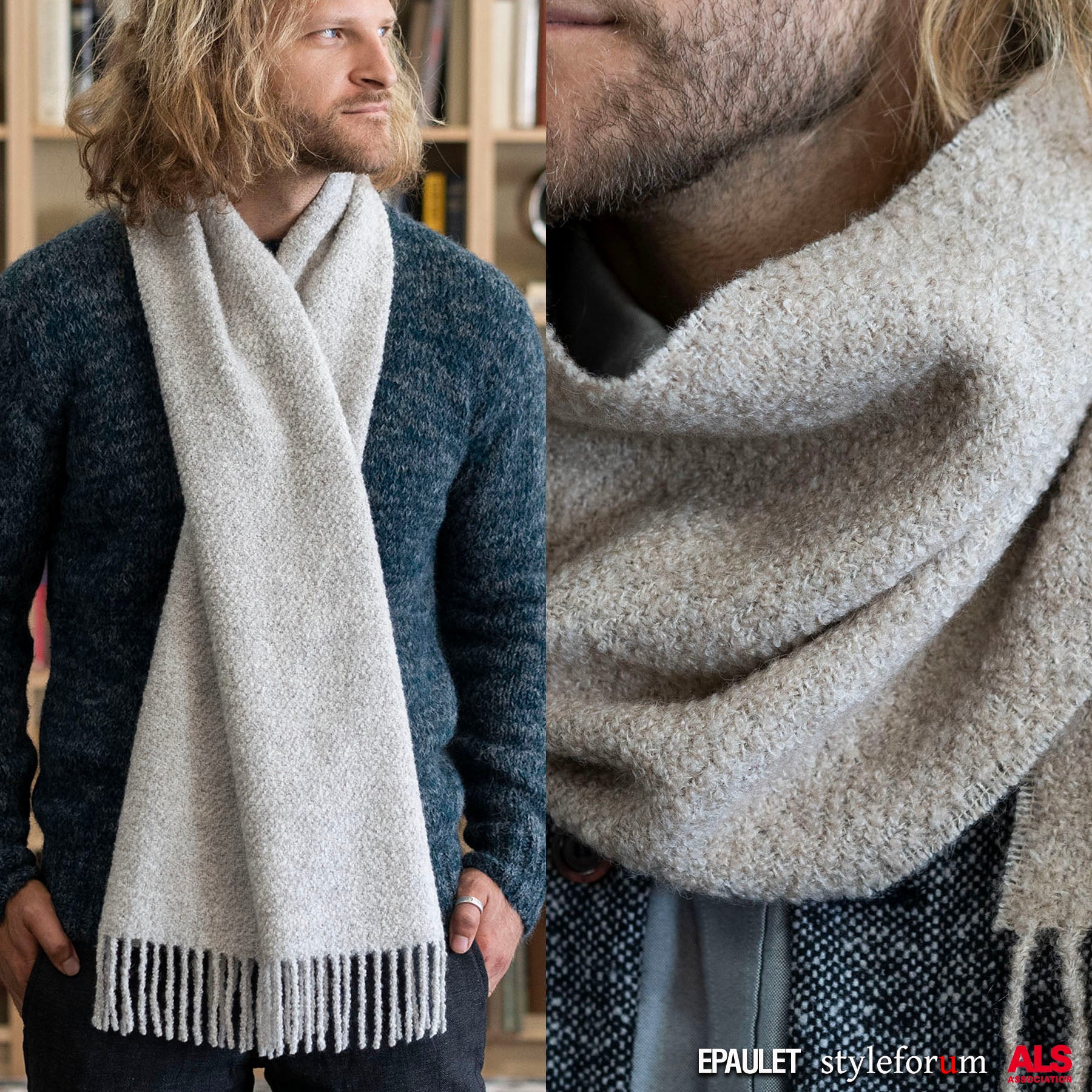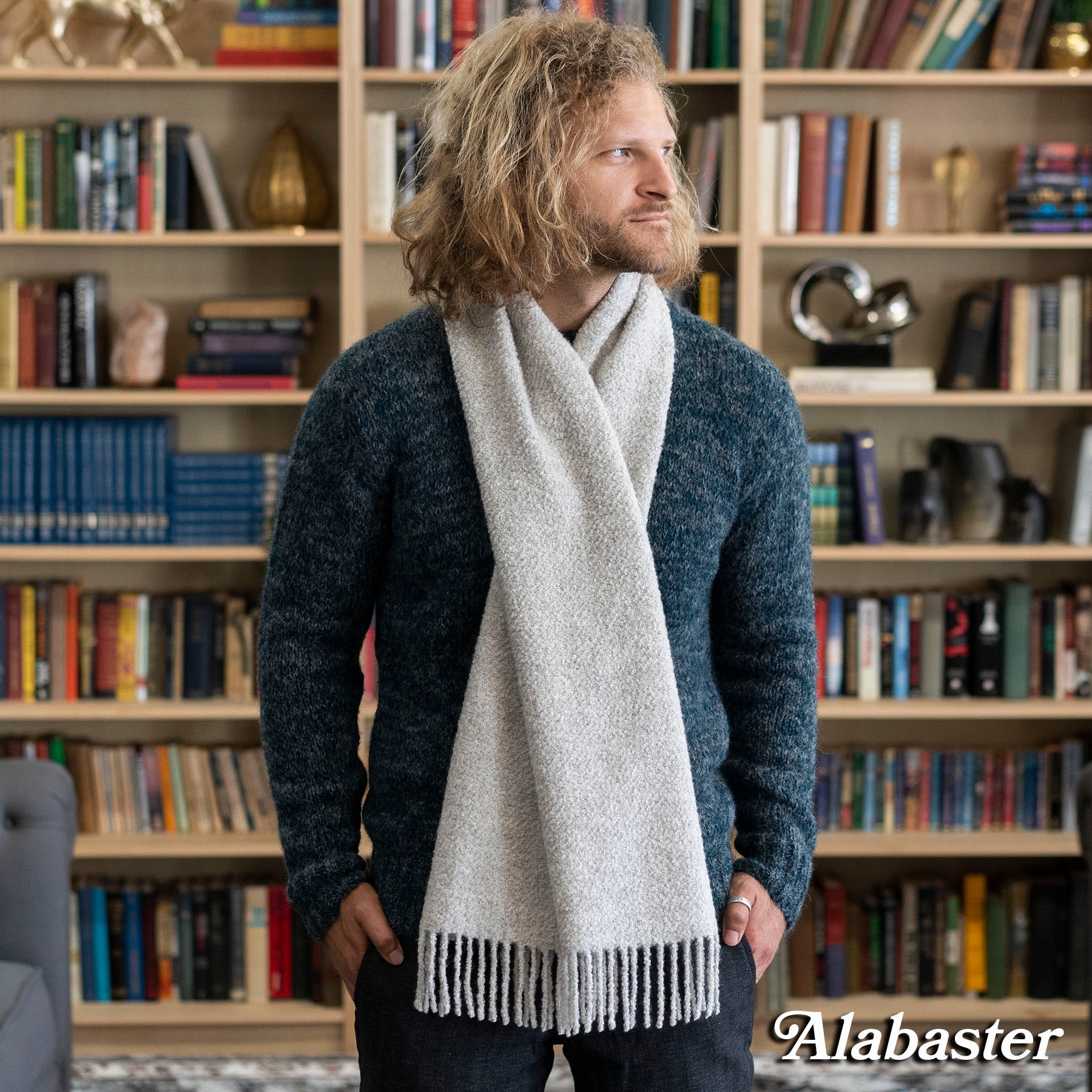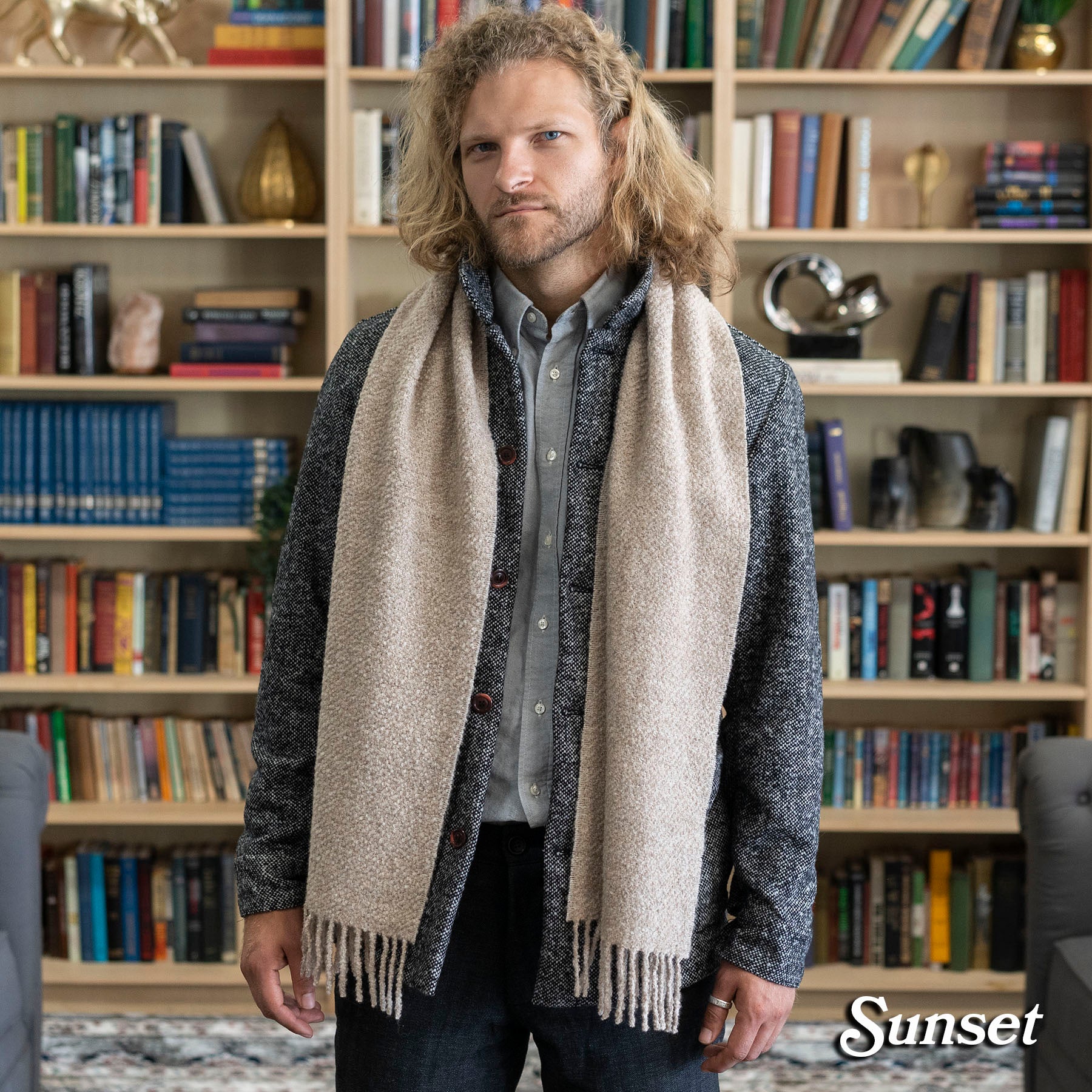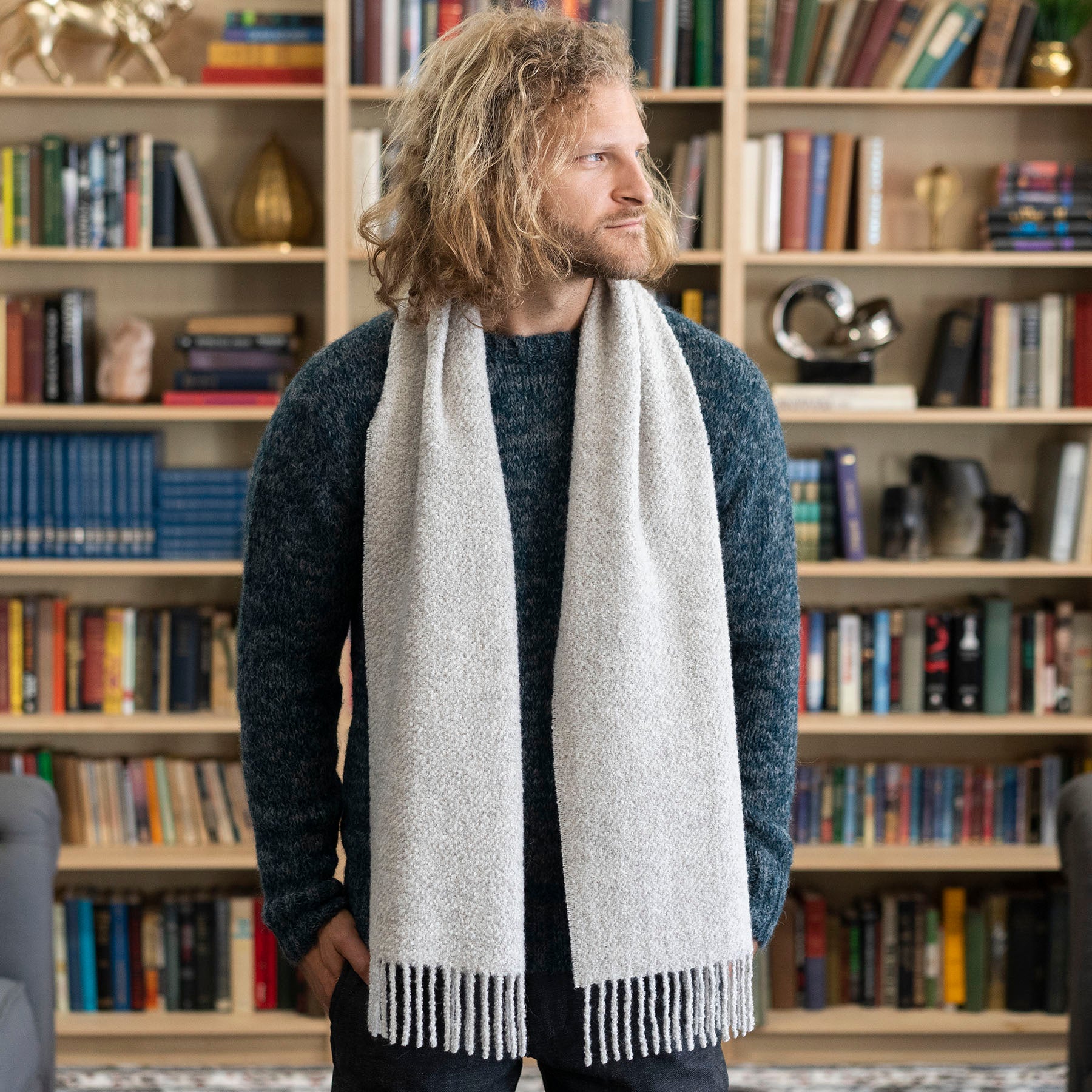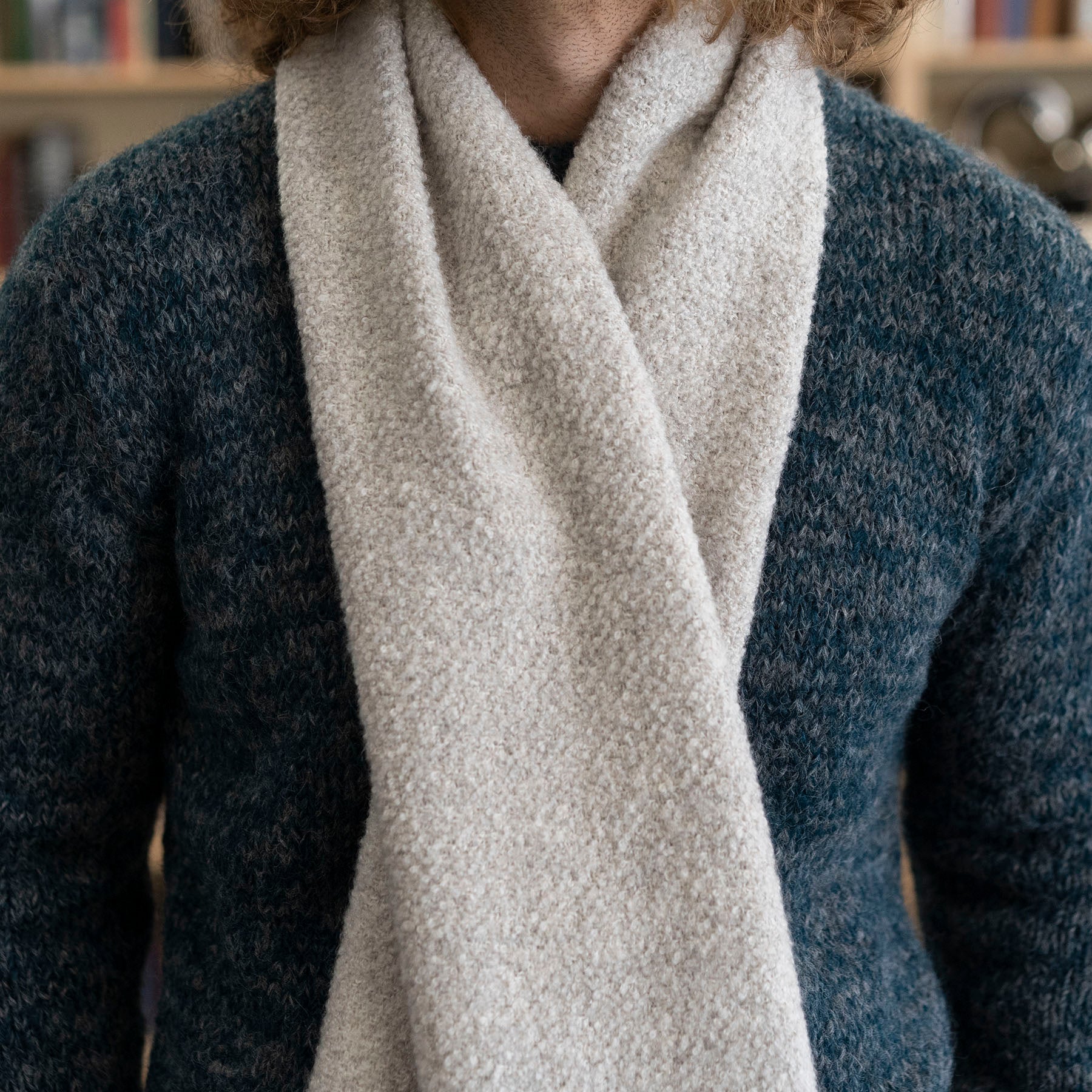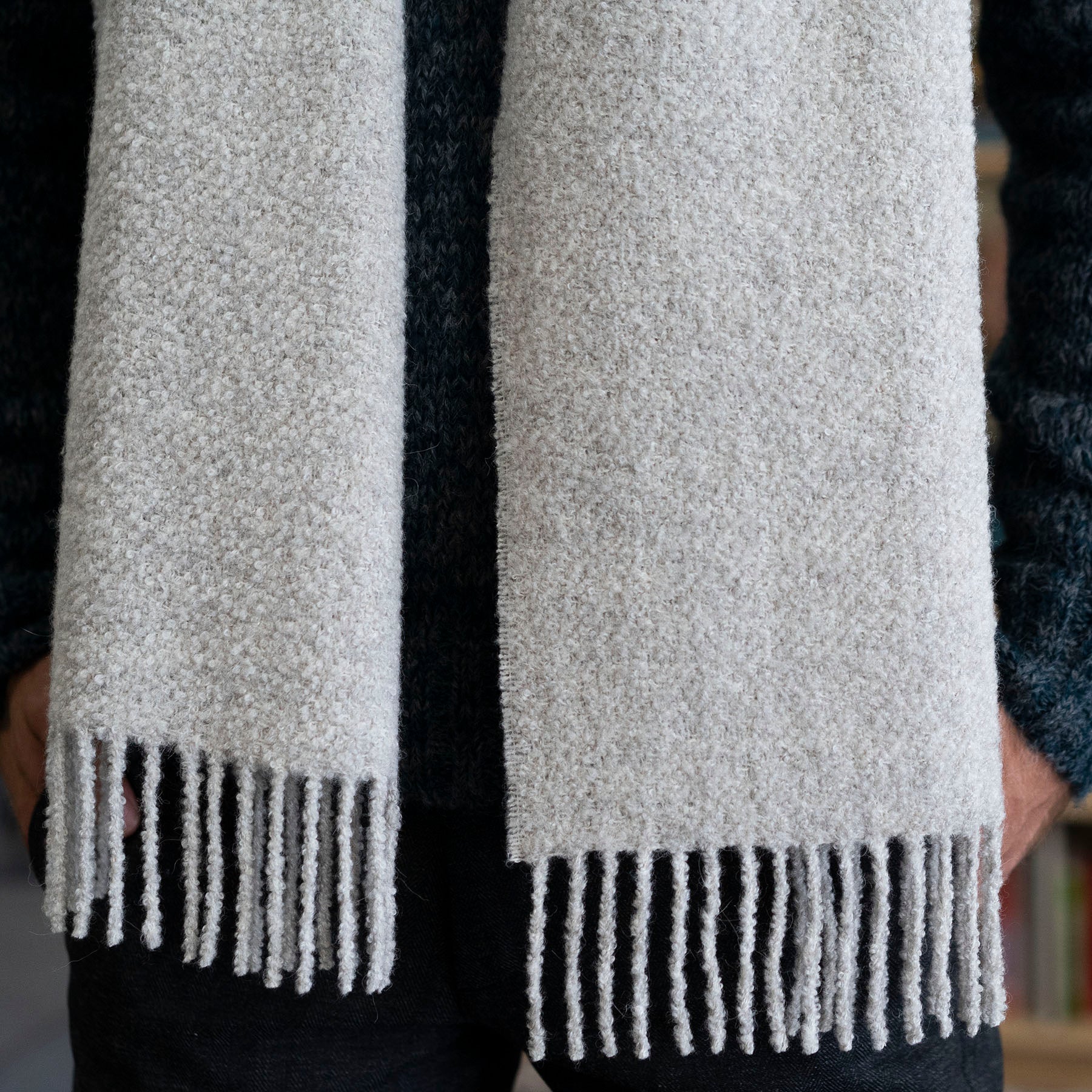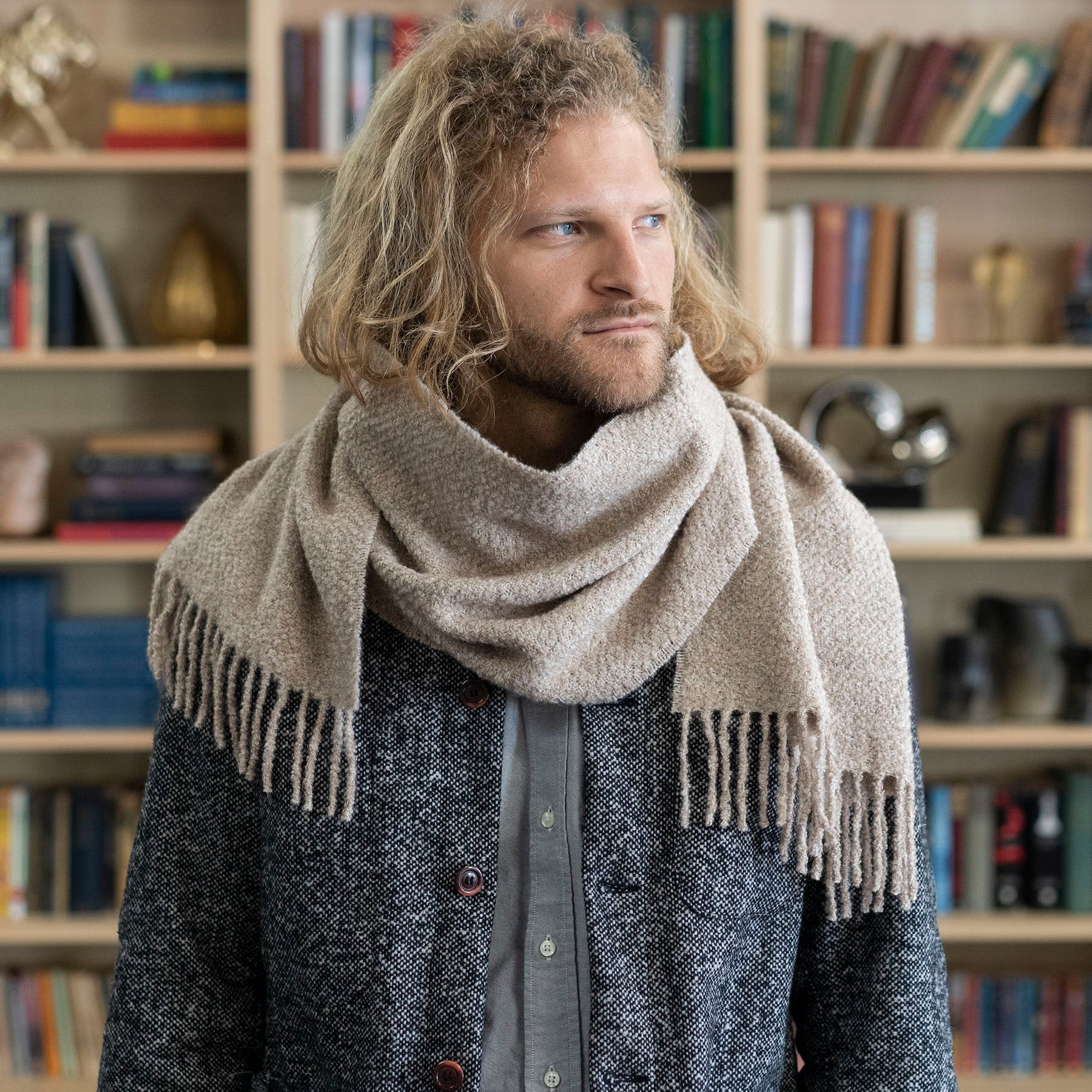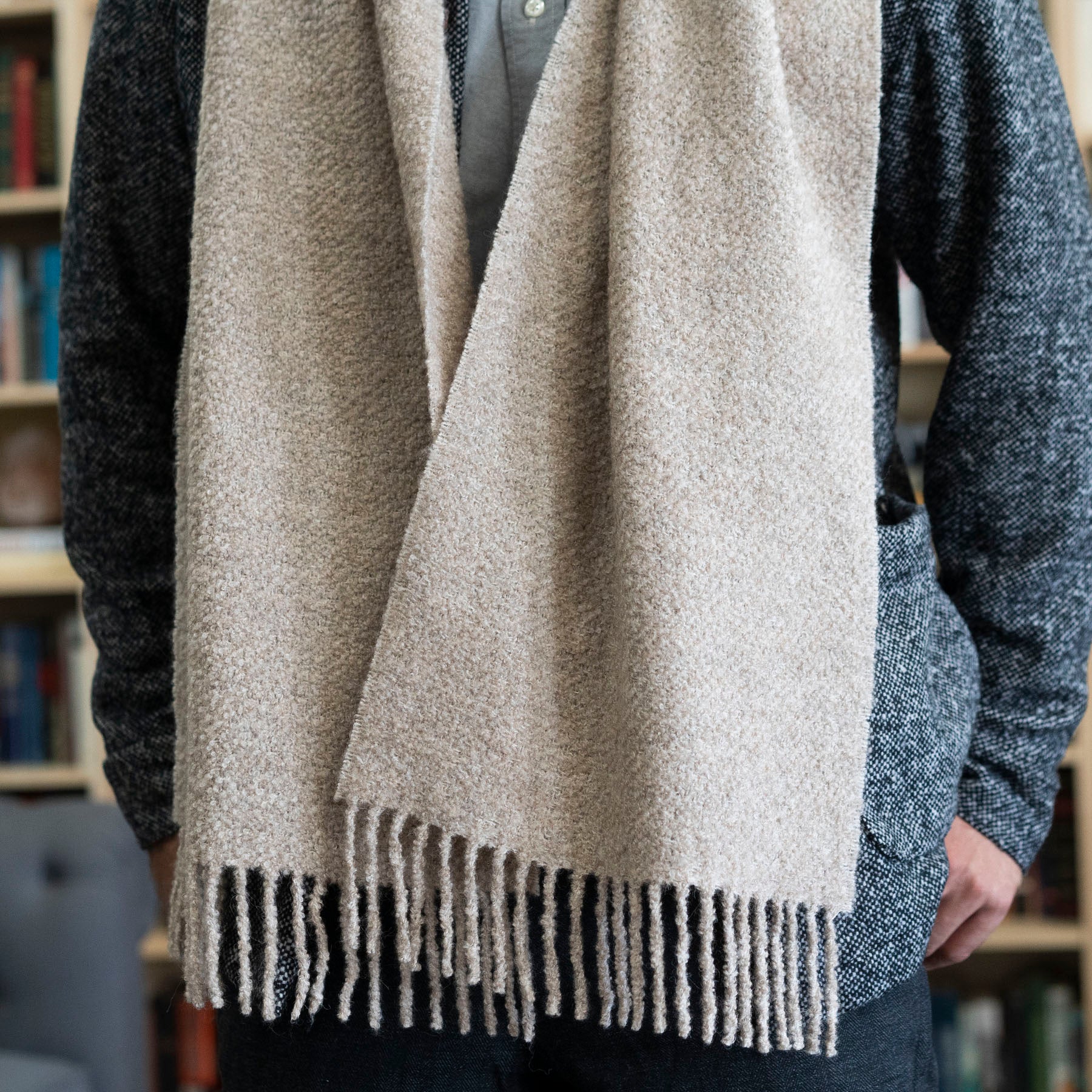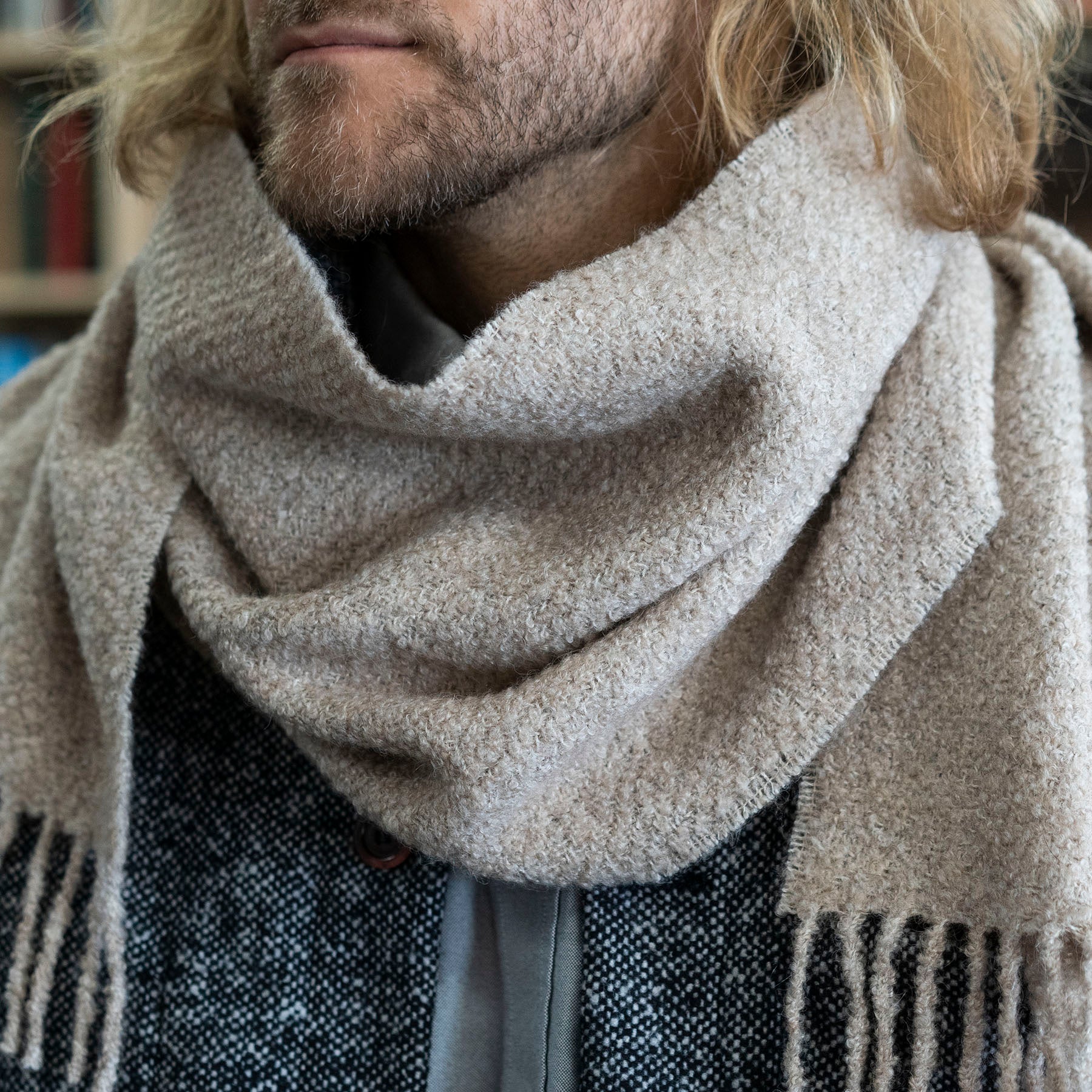 Alpaca & Silk Boucle Scarves
---
This pre-order item scheduled for delivery by Dec 15th. Worldwide shipping is available. All sales are final, and we cannot accept any returns, exchanges, or cancellations after your order is placed. It is excluded from all discounts and coupons.
Made in Peru
These absolutely stunning unisex scarves are crafted in a luxurious blend of 80% baby alpaca and 20% silk. A lofty boucle knit offers an elegant texture and the heavier yarn weight offers extra insulation against the cold. Both colorways are natural, undyed fibers. Alabaster is a light off-white, and Sunset is a soft tan. 

Each scarf measures 70"x 11" (180cm x 28cm) and weighs 6.5oz (180g).
Every scarf is ethically produced in Peru by a Fair Trade and WRAP (Worldwide Responsible Accredited Production) certified facility. These fibers and products are produced in a sustainable way that minimizes impact to the environment and the majestic animals that provide it. 
The Alpaca Project: Epaulet, Styleforum, the ALS Association, & Fair Trade
Our newest collaborative project joins a host of virtuous entities to a truly exceptional lineup of products. 
Each item in this collection is ethically and sustainably sourced from certified Fair Trade facilities. 5% of sales will be donated to the ALS Association: a primary source of funding and support for ALS (Lou Gehrig's Disease) research and patients. An additional percentage will go to support Styleforum - the premier community for men's style enthusiasts and Epaulet's online home for nearly 15 years.