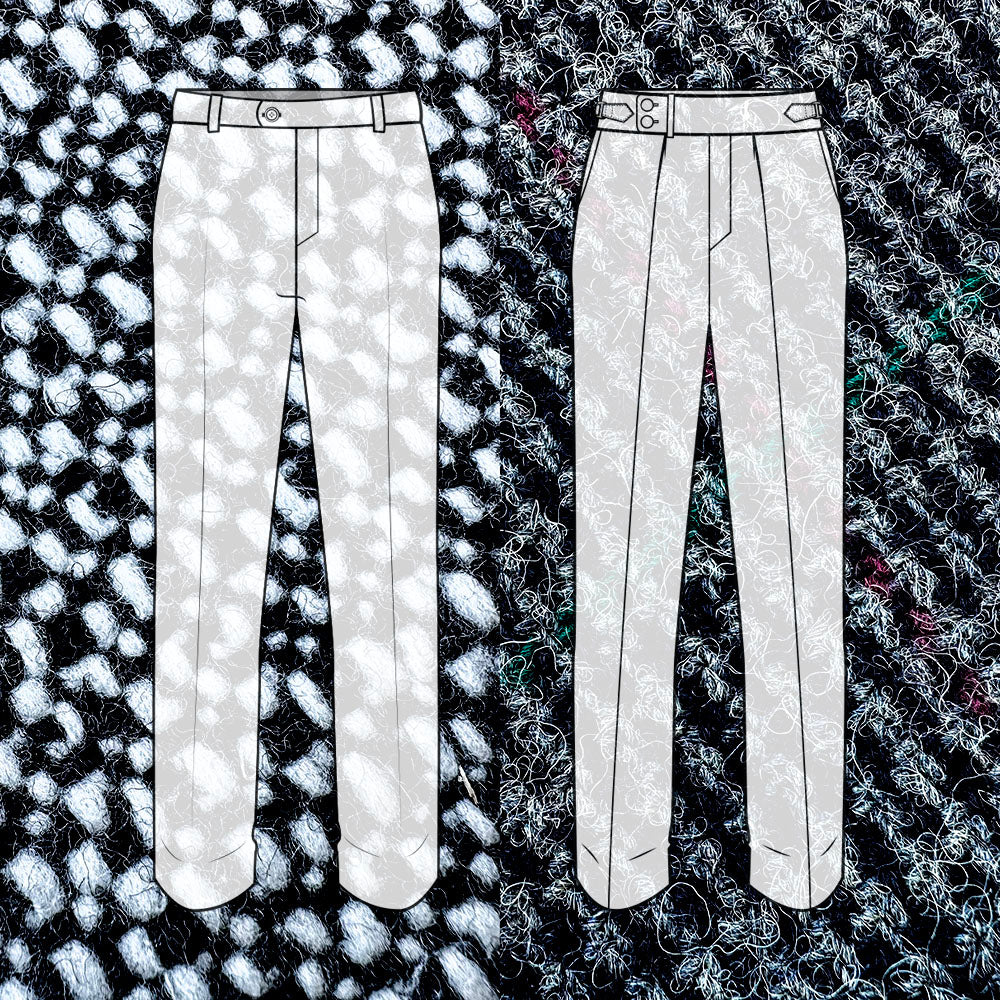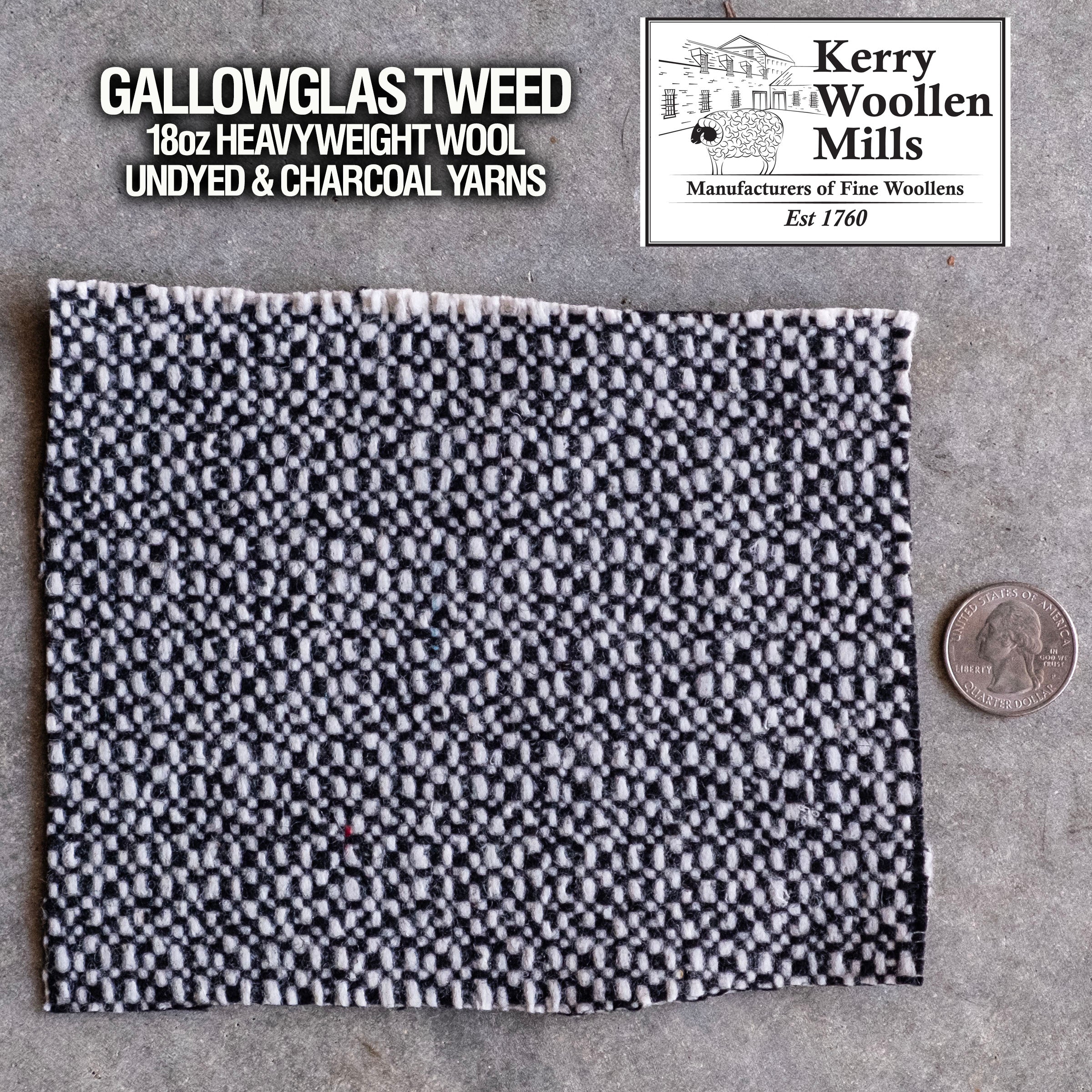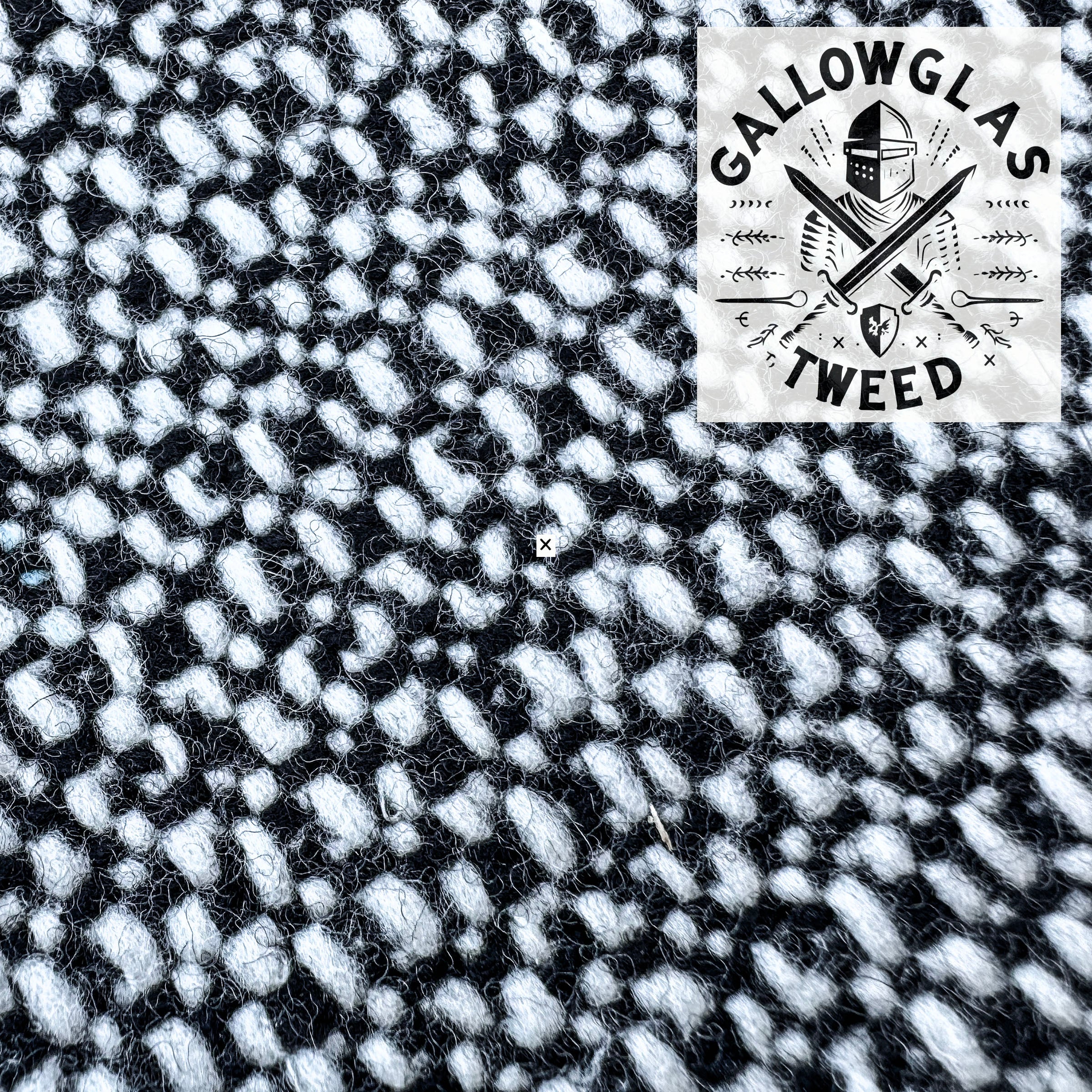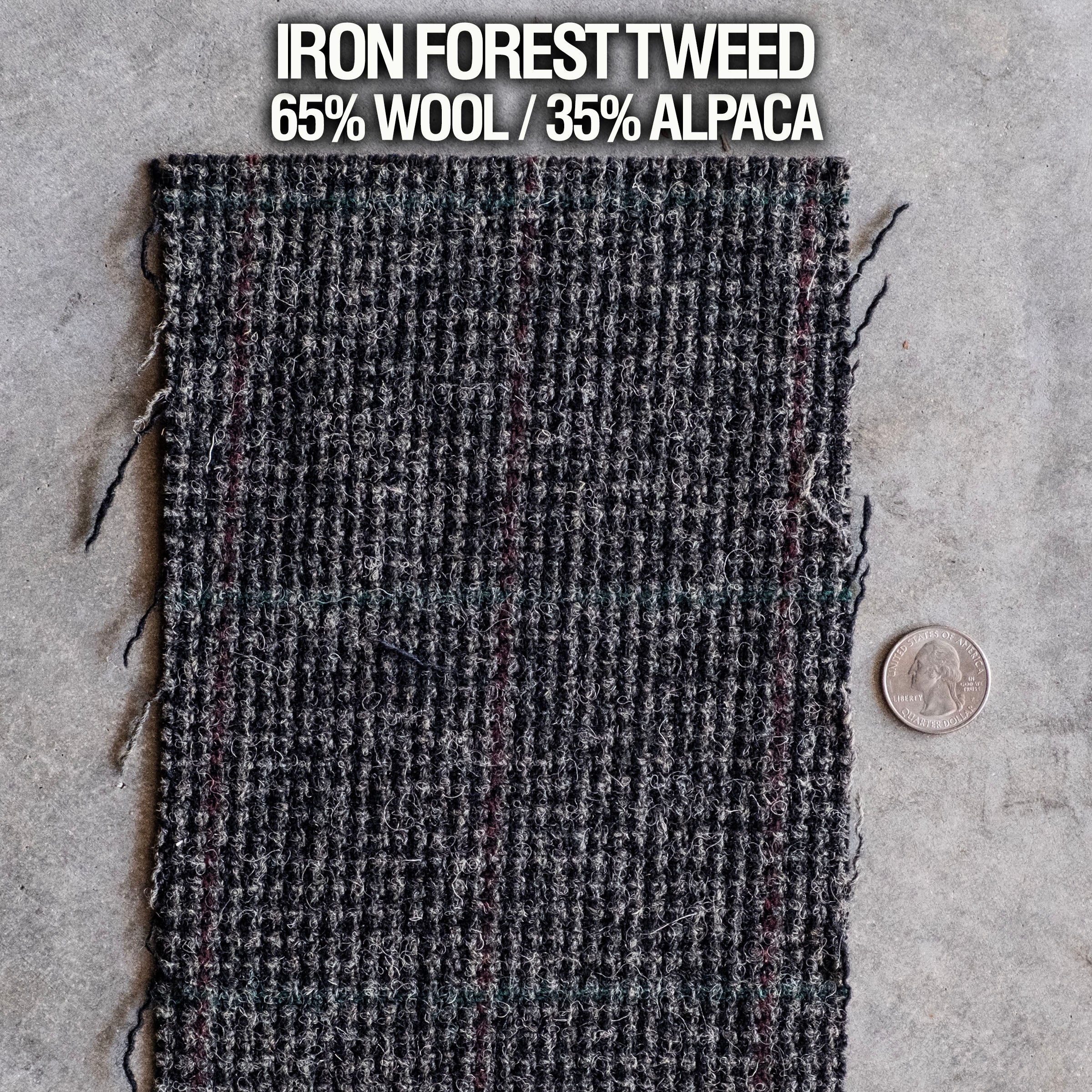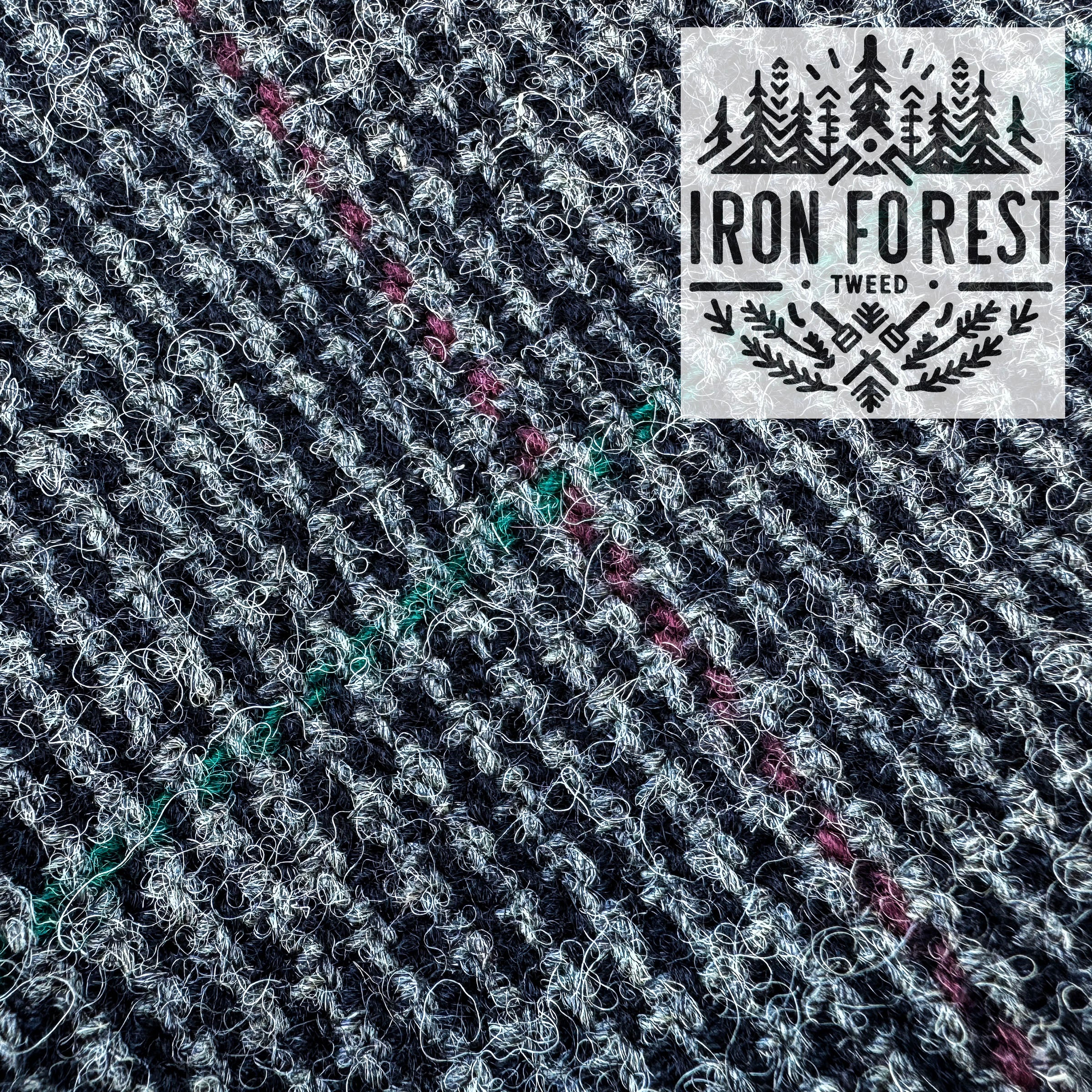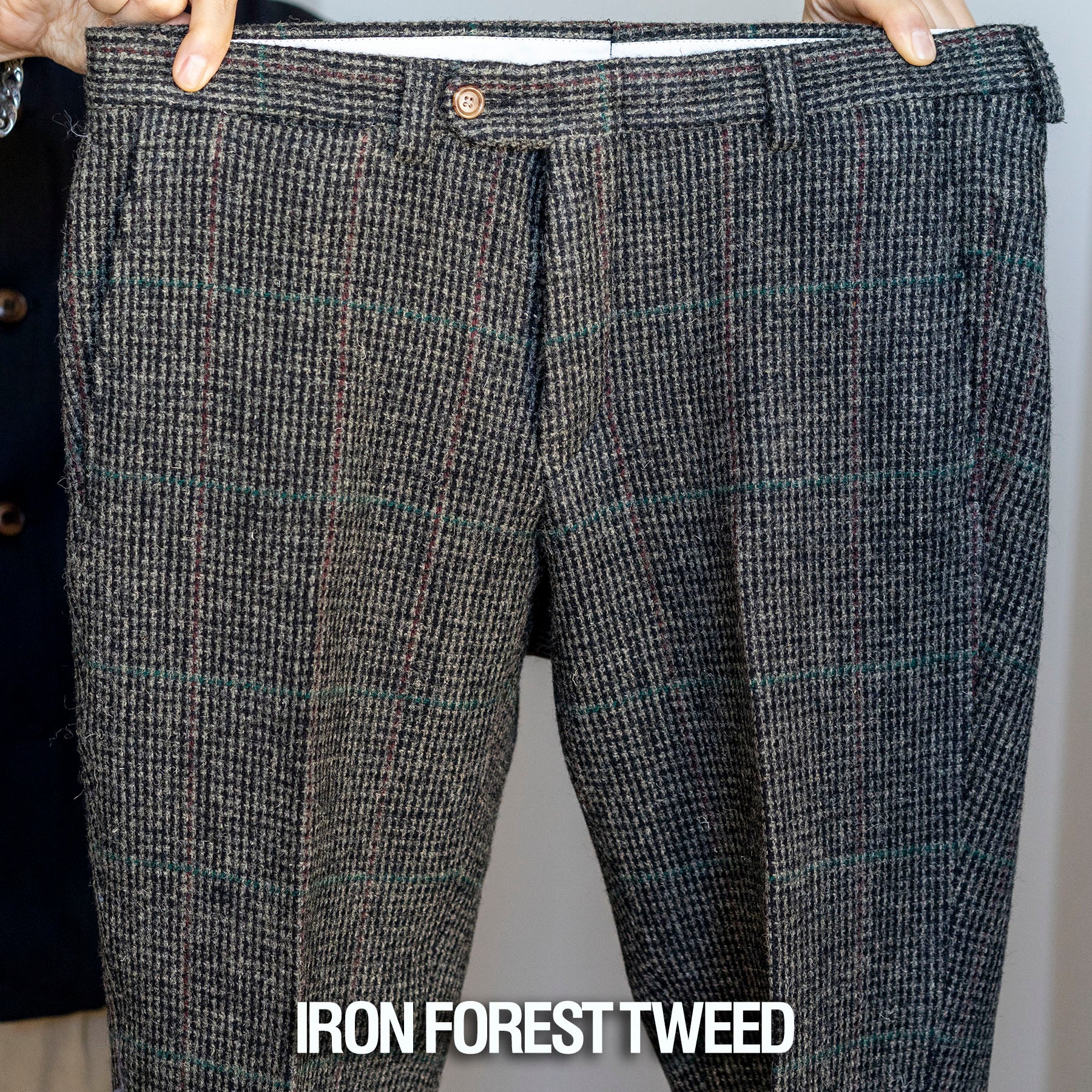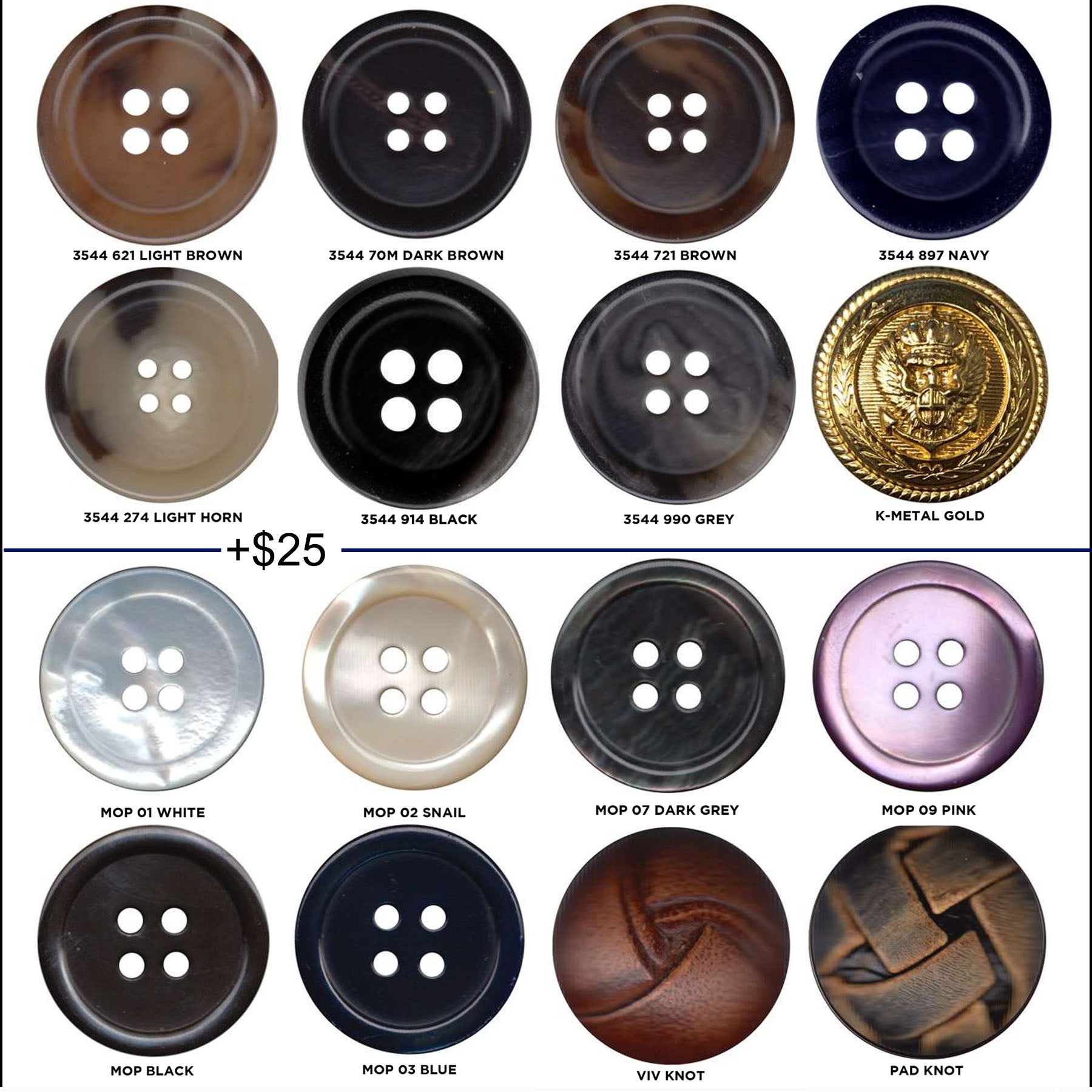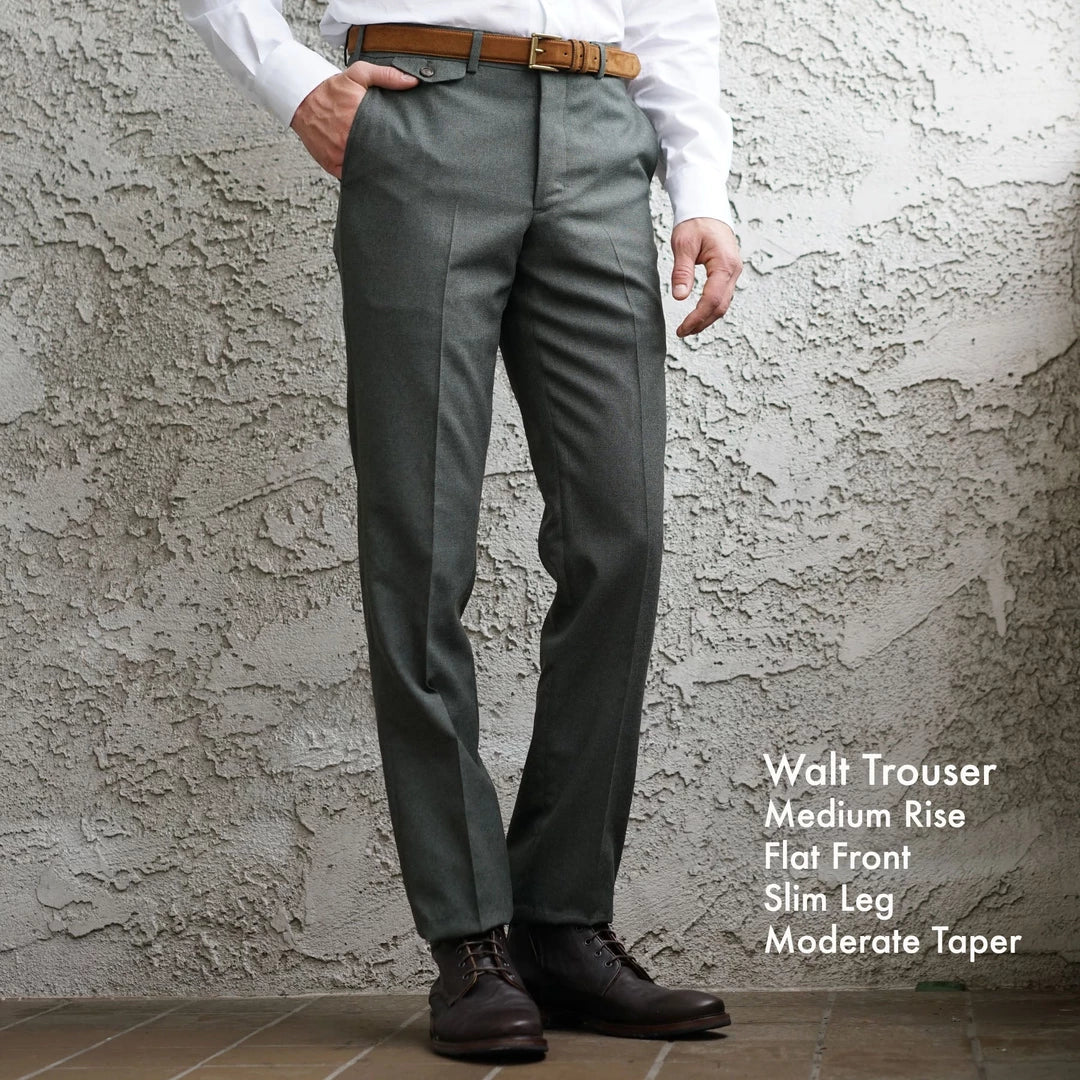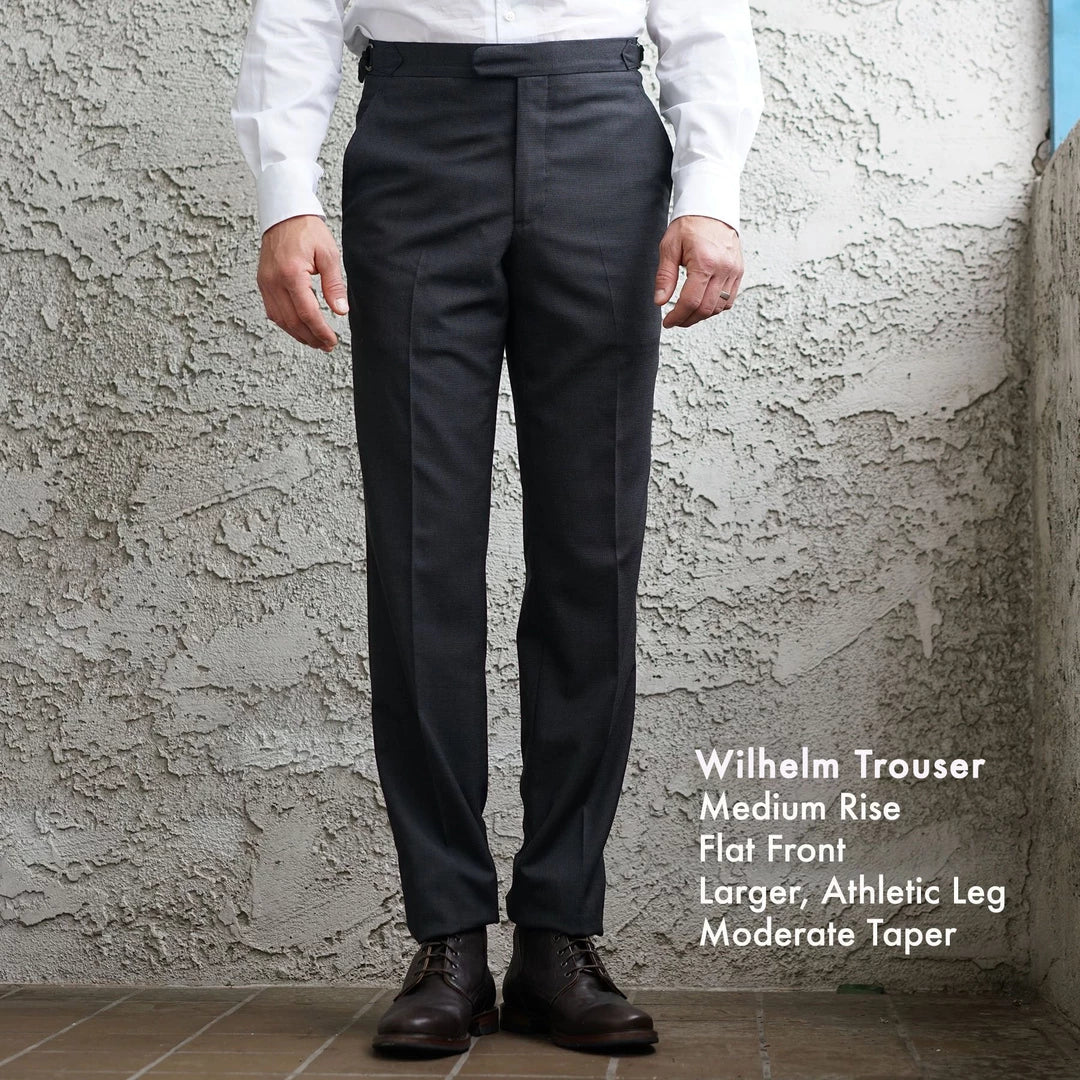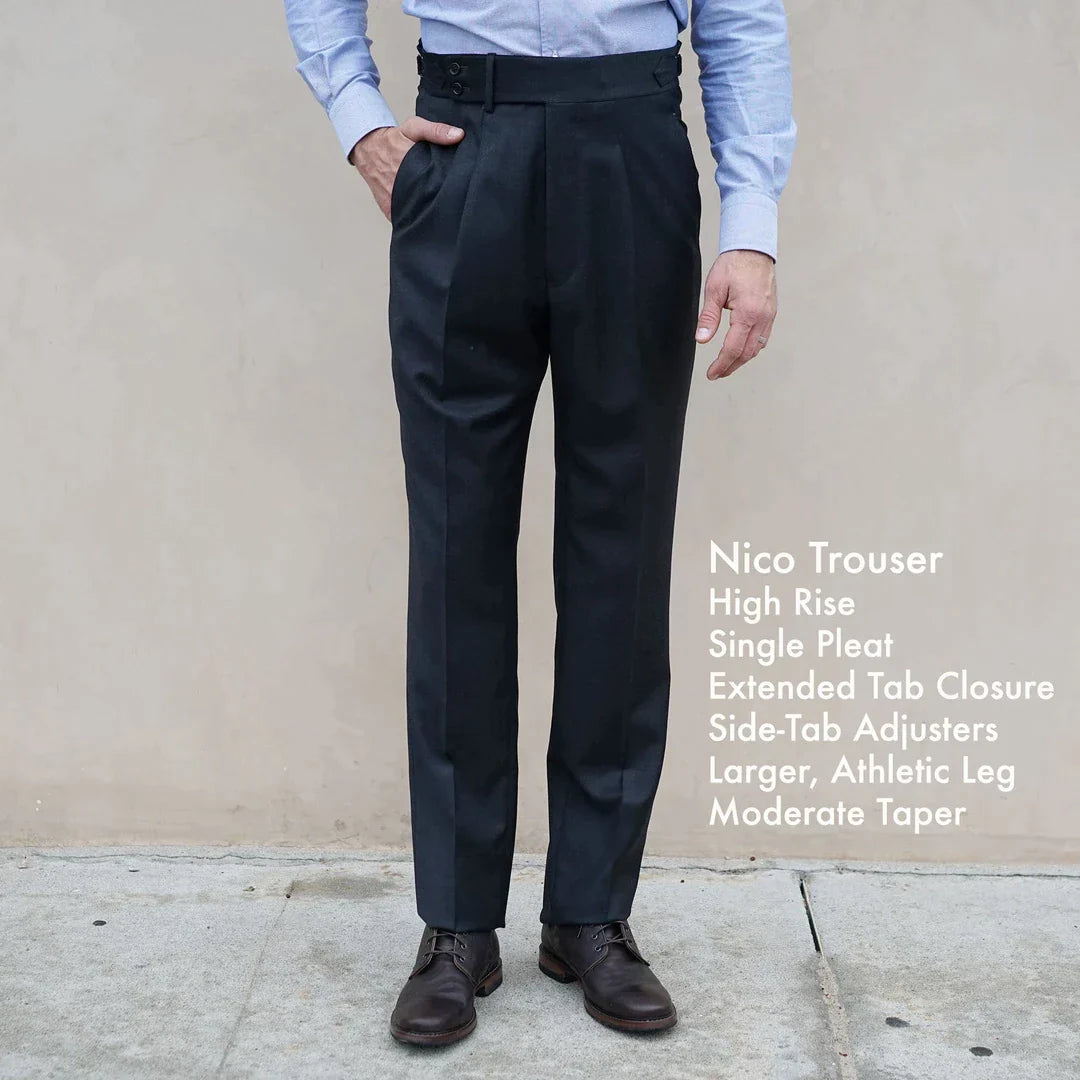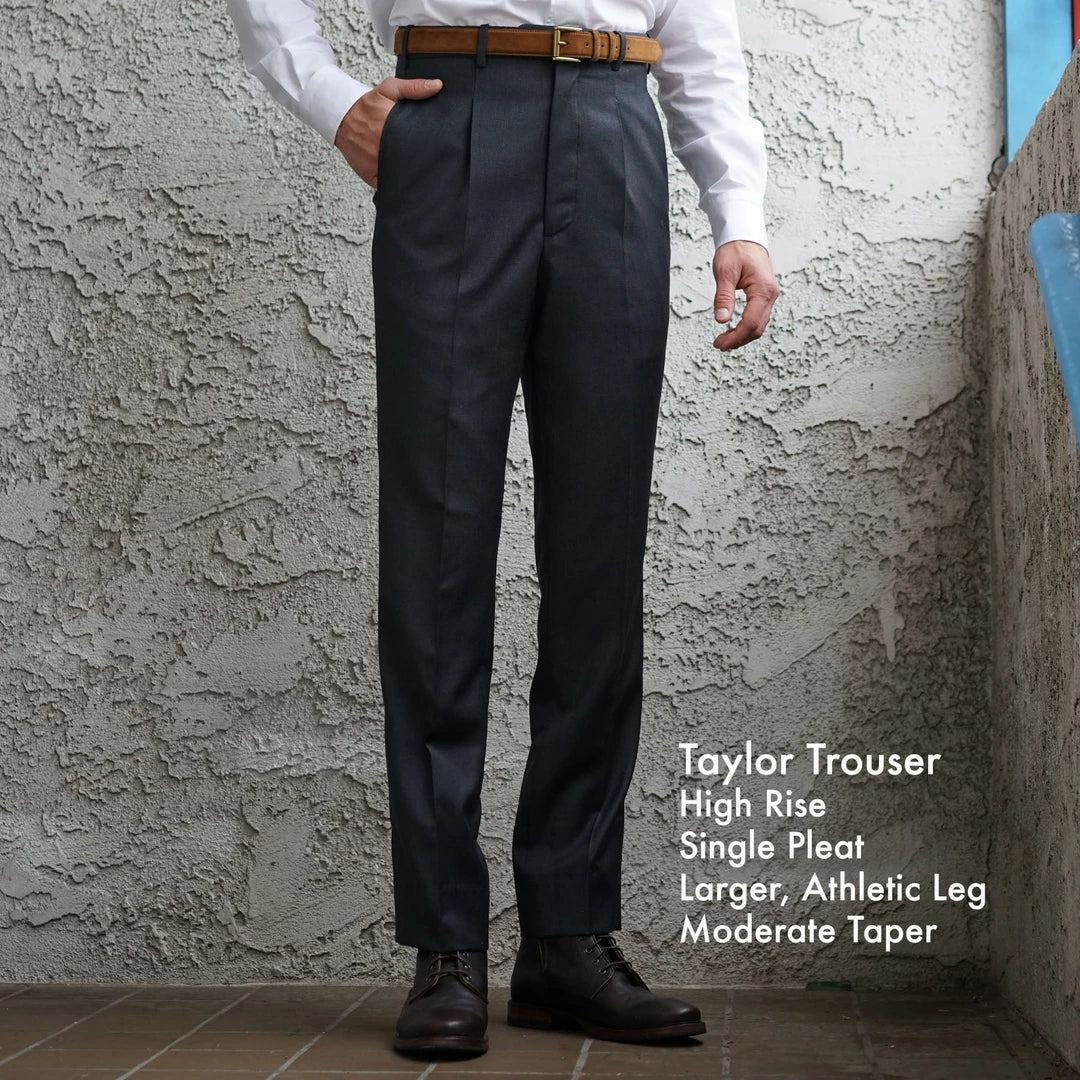 Custom Trousers in Gallowglas & Iron Forest Tweed
---
Woven in Ireland by Kerry Woolen Mills (est 1760!) the Gallowglas tweed is named after Gaelic mercenary warriors who wore distinctive chainmail armor in battle. This heavyweight 18oz pure woolen recalls the texture of that armor with a variegated mixture of undyed and charcoal yarns. The cloth has a distinctive and randomized mix of bars and dots that looks incredible in person. It has a soft hand and a thick consistency that stands up to cold winds and will endure for decades. 
Woven in Scotland, the Iron Forest Tweed is a gorgeous mix of 65% wool and 35% alpaca. We've offered it for the past few years, and we're down to our last available stock in this brilliant fabric. The base tone is a greycast olive, and a subtle bottle green and maroon check pattern runs throughout. The alpaca gives a soft and and a extra degree of warmth to this mid-weight 14oz fabric. 
Check out our custom trouser models, measurements and specs here. 
Watch the video below to see each fabric in HD.
---
Order terms
1. All sales are final. Each piece is cut to order.
2. Delivery is scheduled approximately 6-8 weeks from order placement. 
3. Fabric availability can change on a daily basis. After you place your order, we'll immediately submit it with RTC. If the fabric is unavailable, you will be notified within a few working days.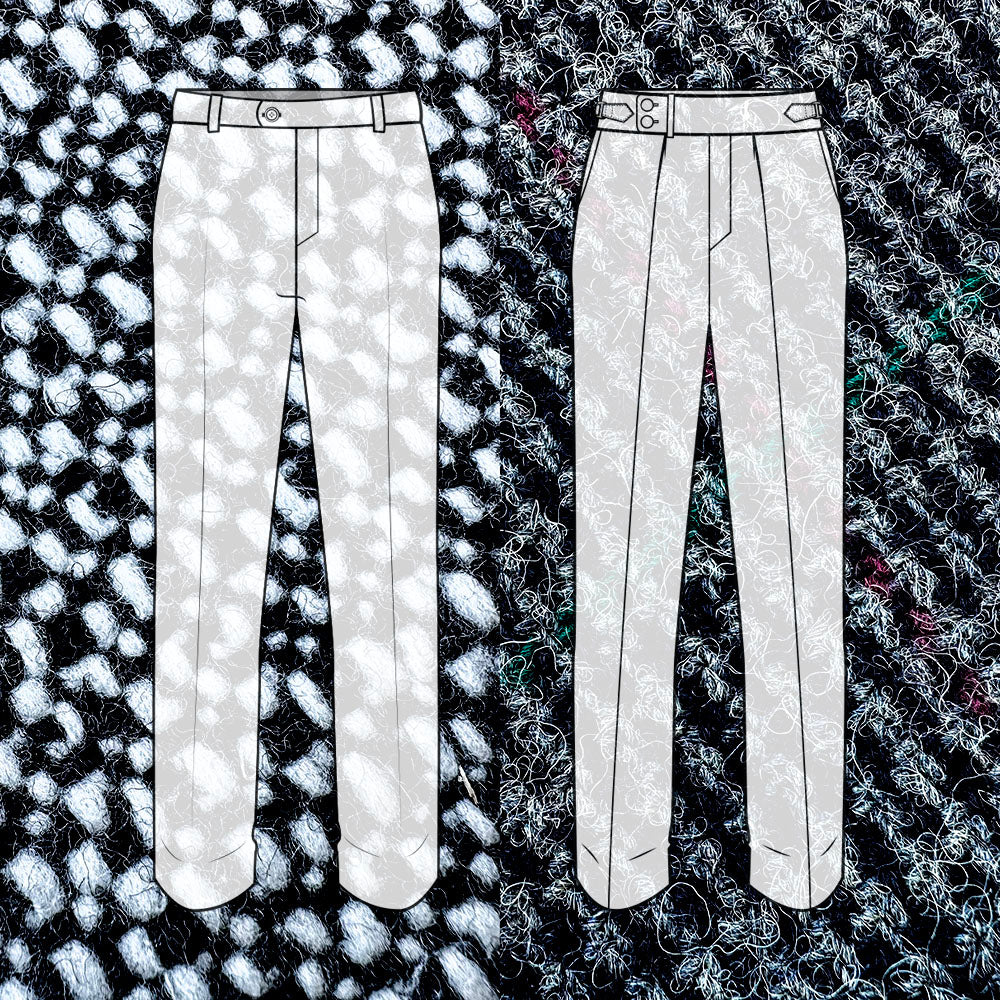 The Best Tailored Clothing in the USA
The Temple of Fine Tailoring
Rochester Tailored Clothing is based in the original Hickey Freeman factory in Rochester, New York. Dubbed "the Temple of Fine Tailoring," this storied facility has operated for over 120 years and boasts a peerless team of skilled craftspeople. 

Since 2020, RTC has been our exclusive partner for custom suiting, trousers, and casual jackets. Together, we offer a stellar product at a very competitive price. You'll be delighted with your custom pieces!
All Sizes for All Bodies
We offer multiple in-house fits for both our jackets and trousers. Additionally, most of the dimensions can be adjusted as needed to give you a truly custom fit.
Click here to view the full size charts and specs for all of our custom shapes

We have the ability to properly fit any body dimensions that you require. Regardless of your height, weight, physique, and perferred fit... we'll make it happen!


Design it Yourself
Each of our custom garments are fully customizable through a range of dimensions.
Each piece can vary in length and overall size. Buttons, liners, and taping are all up to you. Pocket layouts and sleeve finishes are available on sportcoats and suit jackets.
If you need assistance at any time in the process, use the chat function of our site for a quick answer at most times, or send an email to eva@epauletbrand.com.