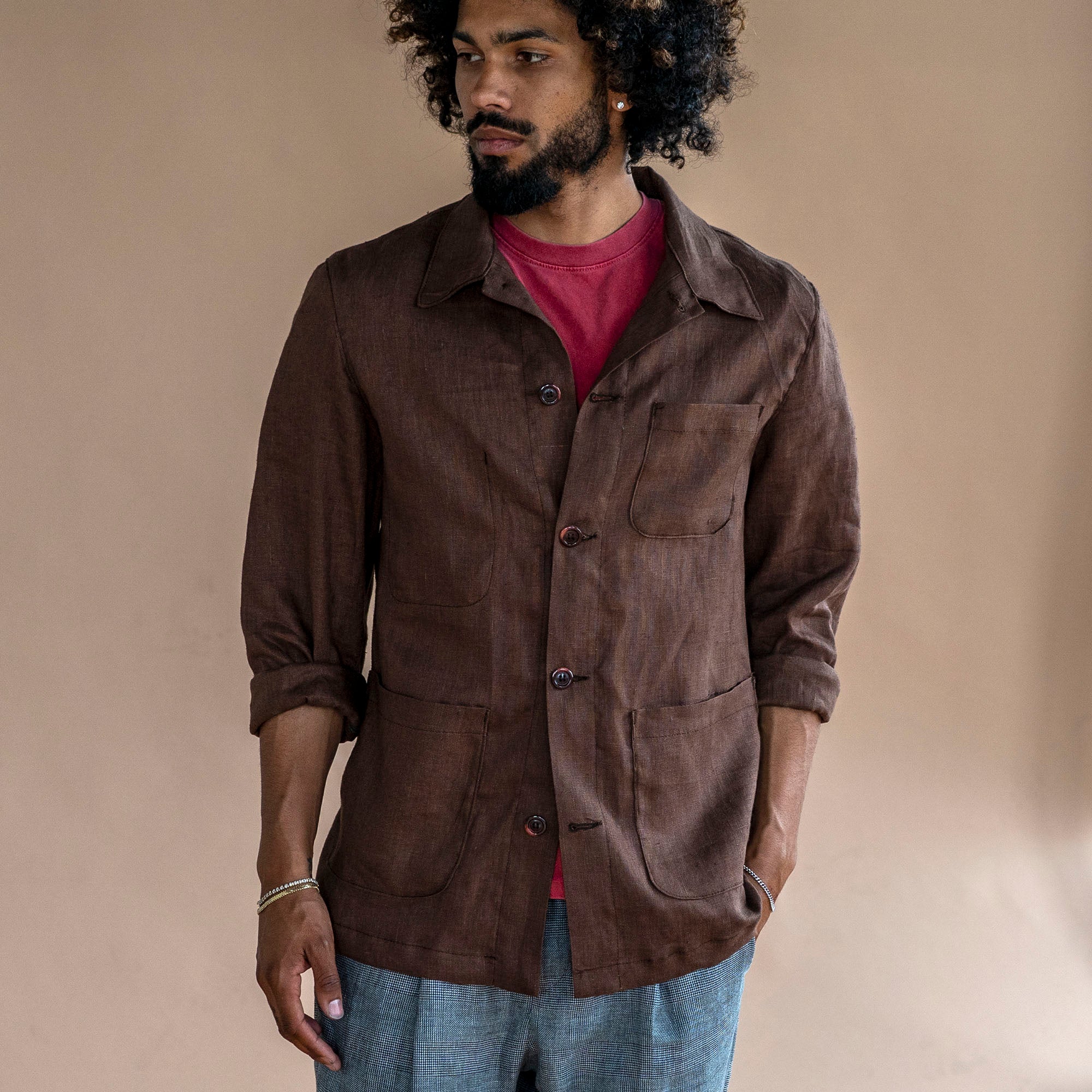 Doyle Jacket in Albini Tobacco Linen Sz 42
---
PLEASE NOTE: All markdown items are FINAL SALE. No returns and exchanges can be accepted for these items. 
Woven in Italy by Albini, this pure 100% linen has a soft hand and a rich medium brown tone. This lightweight and breezy fabric is excellent for the hot days of Summer. 
The Doyle is our loving homage to the classic French work jacket. Starting with the minimal and utilitarian shape of the original garment, we upgraded the fit, construction, and fabric to create a versatile piece that can be worn as an all-day smart casual garment.It's easy to care for, effortless to wear, and unmatched in its ratio of quality to price. 
Two open patch pockets sit at the hip. They're doubled against the body, allowing your hands to use them both from the side and from the top. A single exterior pocket and a long interior pocket sit on either sides of the chest. The sleeves close with a functional single cuff, and can be unbuttoned and pushed up your forearms. The rear is single vented and the soft top point collar cuts a rakish profile whether open or closed. 
Made in Los Angeles
Each Doyle is made by a handful of skilled operators at our Downtown Los Angeles facility. Every piece is cut and assembled by hand, and their proficiency is evident in the love and care taken with every garment.