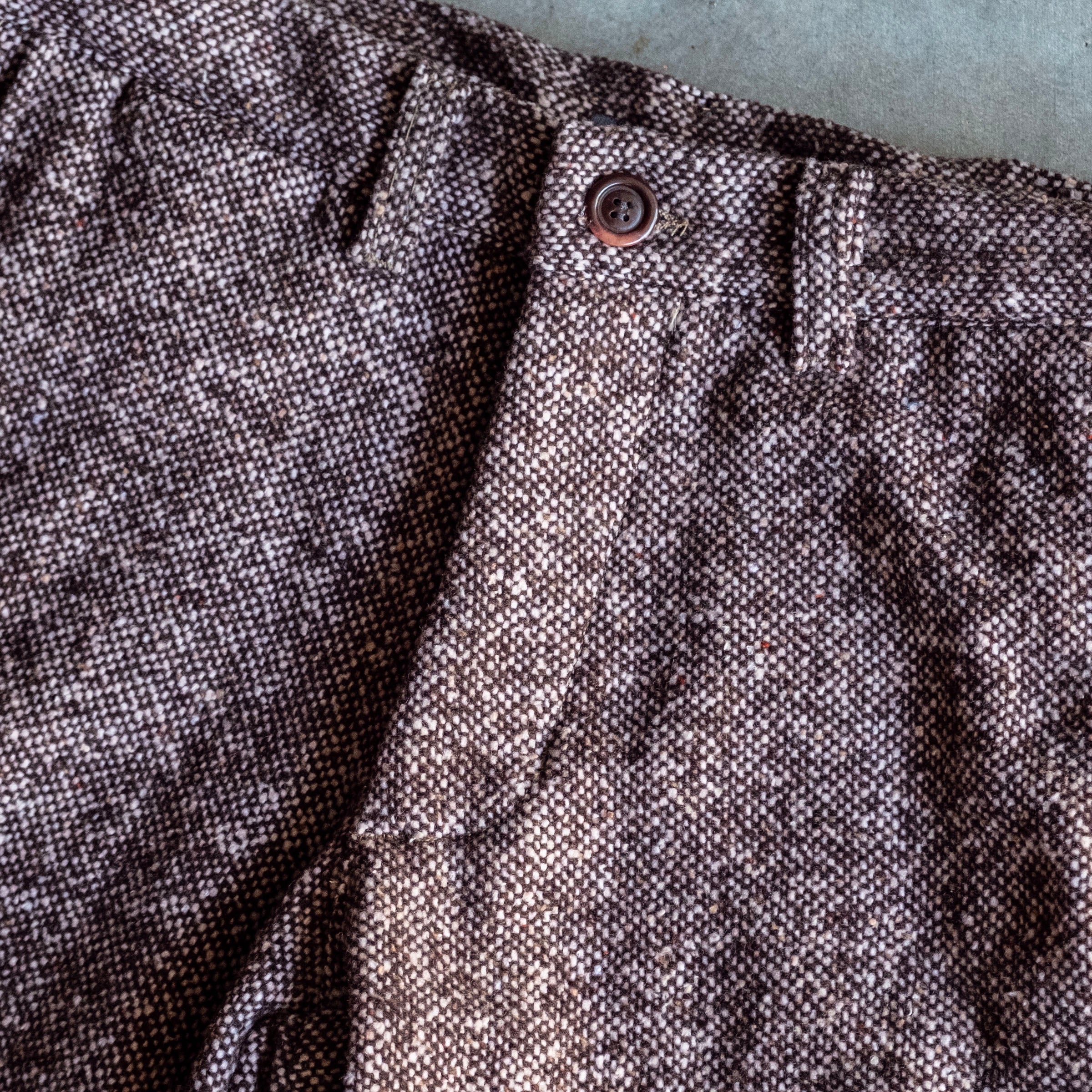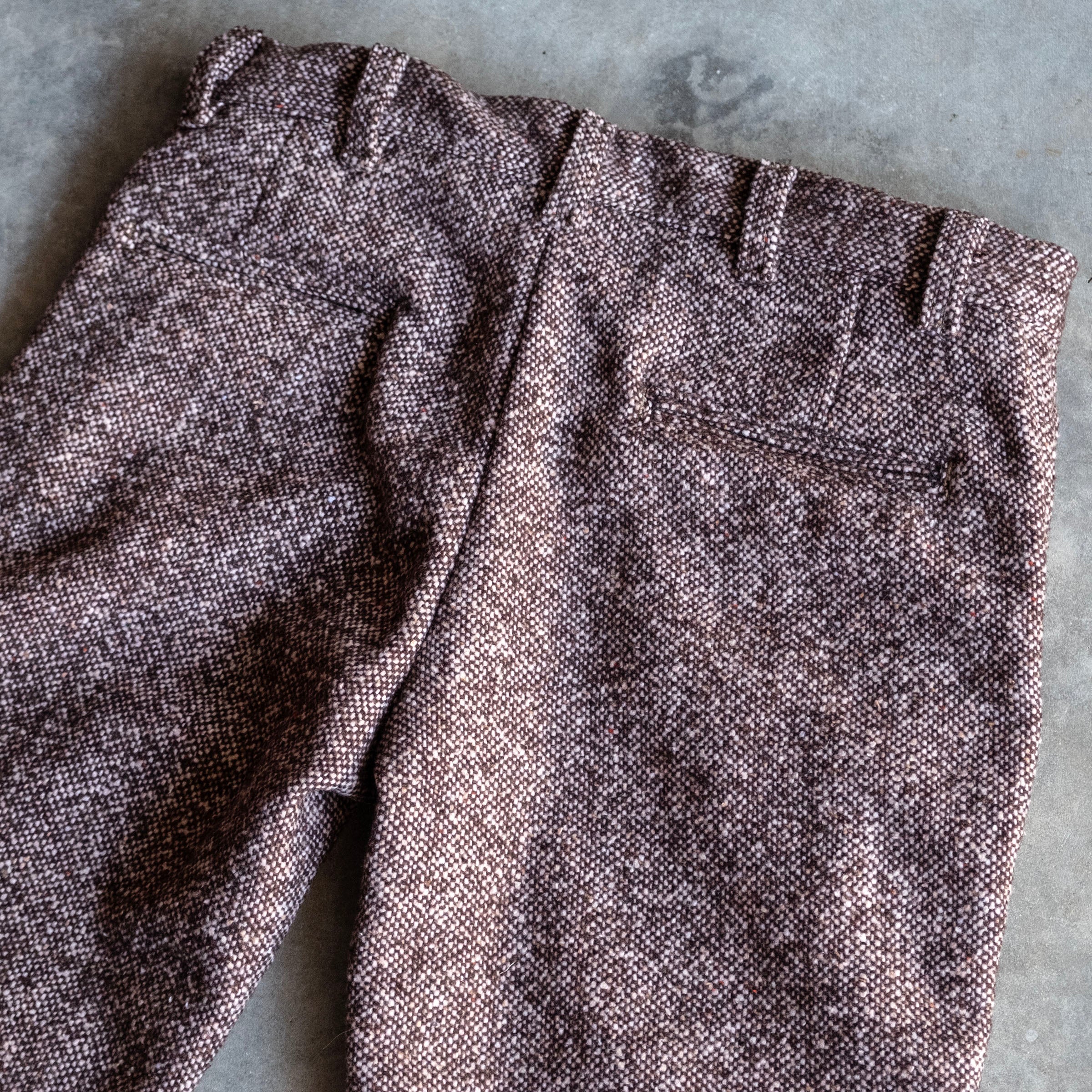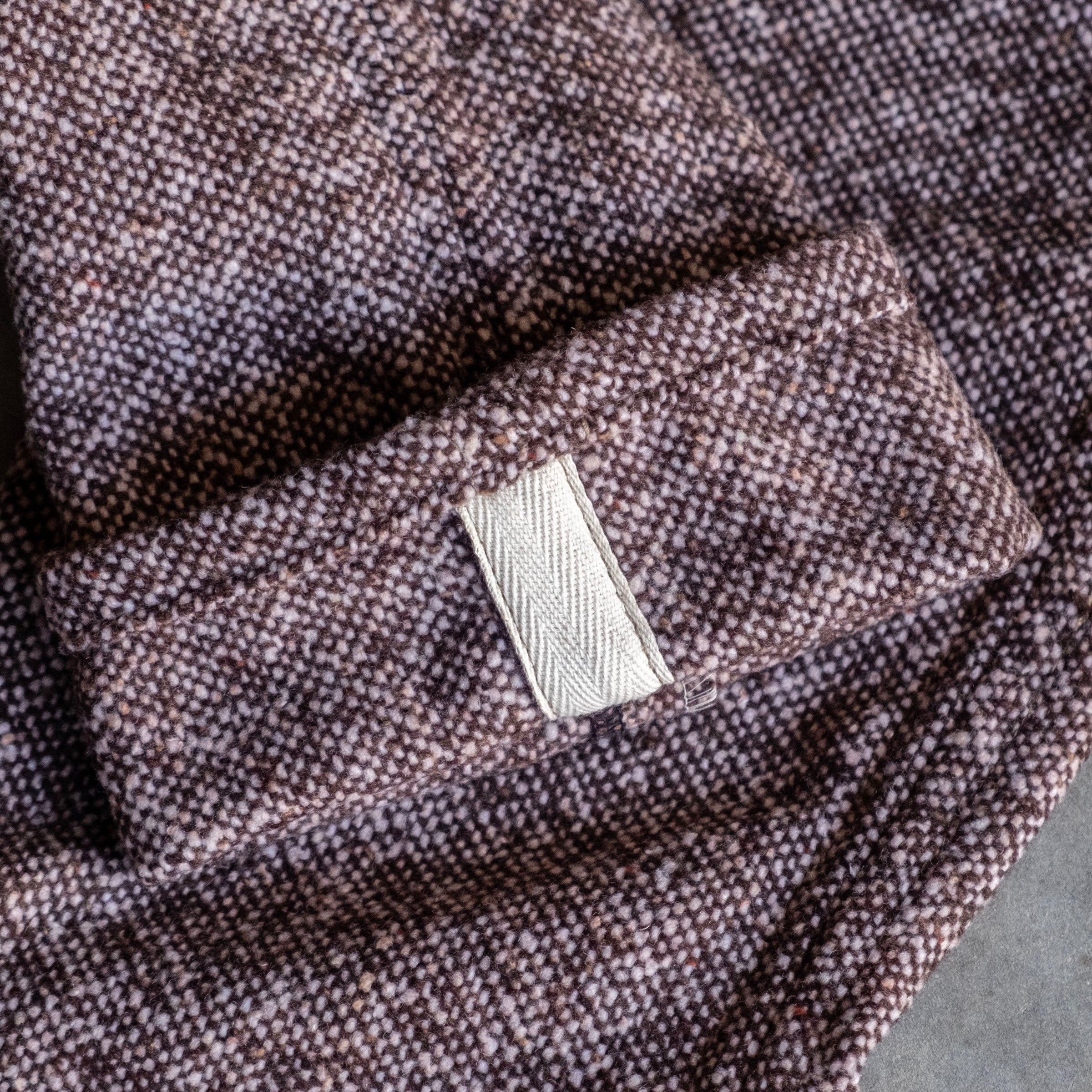 Rivet Chino Washable Donegal Tweed Dusty Rose
---
Woven in Canada, this is one of the best Donegals that I've ever encountered. It's a classic "outdoorsmen blend" of 85% wool and 15% nylon. It weighs in at 14oz, so it's warm and sturdy for the Fall/Winter, but not too hot to comfortably wear indoors.
This color is a gorgeous muted shade of pink with scarlet flecks.
But outside of these basic stats, it has three exceptional attributes: 
1) It's totally machine washable, which is exceptionally rare for a tweed like this. Just wash in cold water on the delicate cycle and hang dry. 
2) Its compact weave minimizes flyway fibers. So it's smooth and comfortable, and doesn't have the itchiness that can be noticeable with a traditional tweed.
3) 
I secured this cloth for a great price. This is a tremendous value for a very rare fabric. 
The Rivet Chino
The Rivet Chino is our signature casual trouser. It has the slim, tapered profile and medium-low rise of a jean, but the traditional pockets of a pant. The shape has two front hand pockets, two rear pockets, a heavy-gauge zipper, and a hidden coin pocket at the front waistband. 
One of its most distinctive features is the natural herringbone taping running down the interior of the outseam. This handsome detail can be revealed when the chinos are cuffed. 
The unlined waistband is pitched for a close, comfortable fit. A chain-stitched rear lap-seam ensures the hard-wearing seam durability of a jean while maintaining the subtle seaming of a trouser.