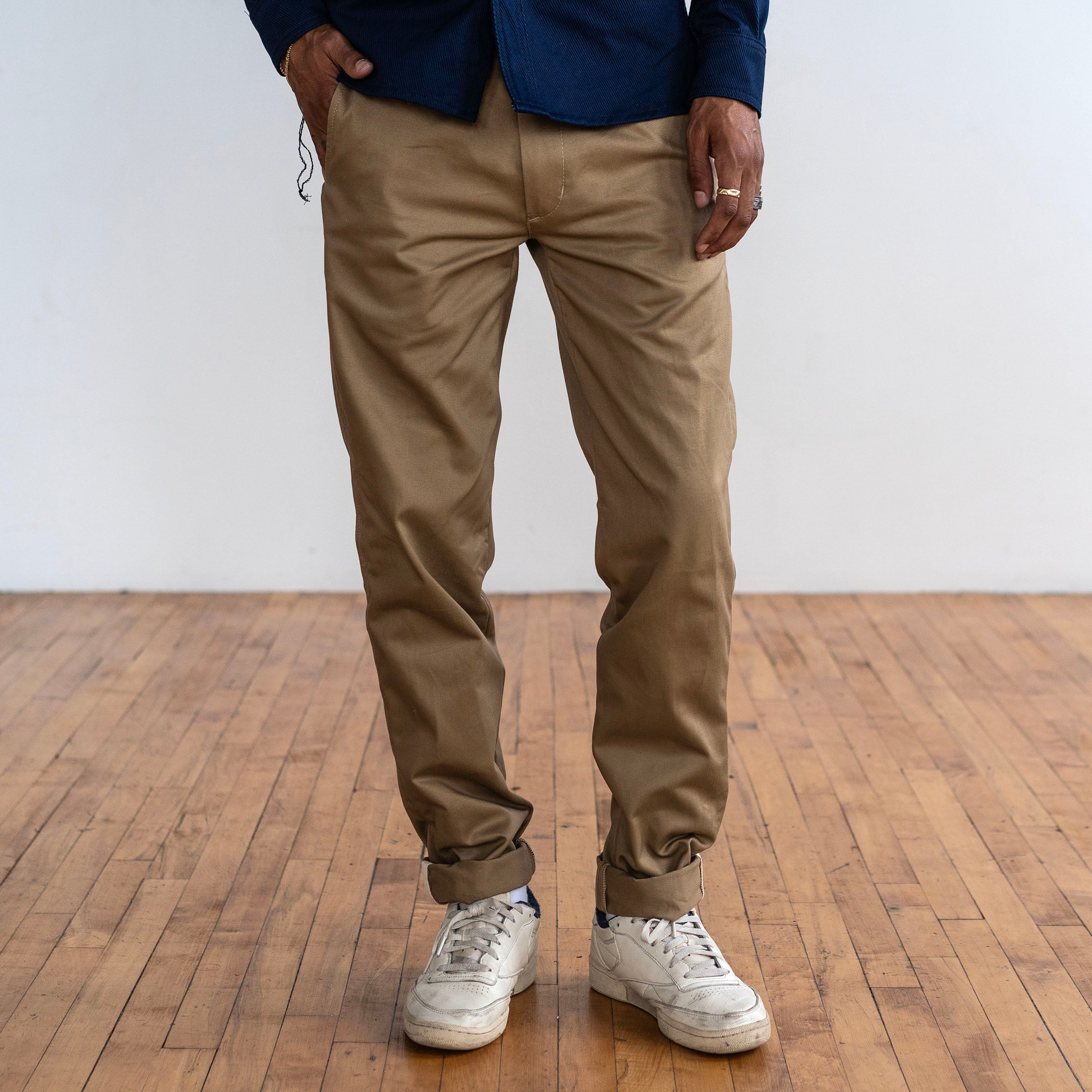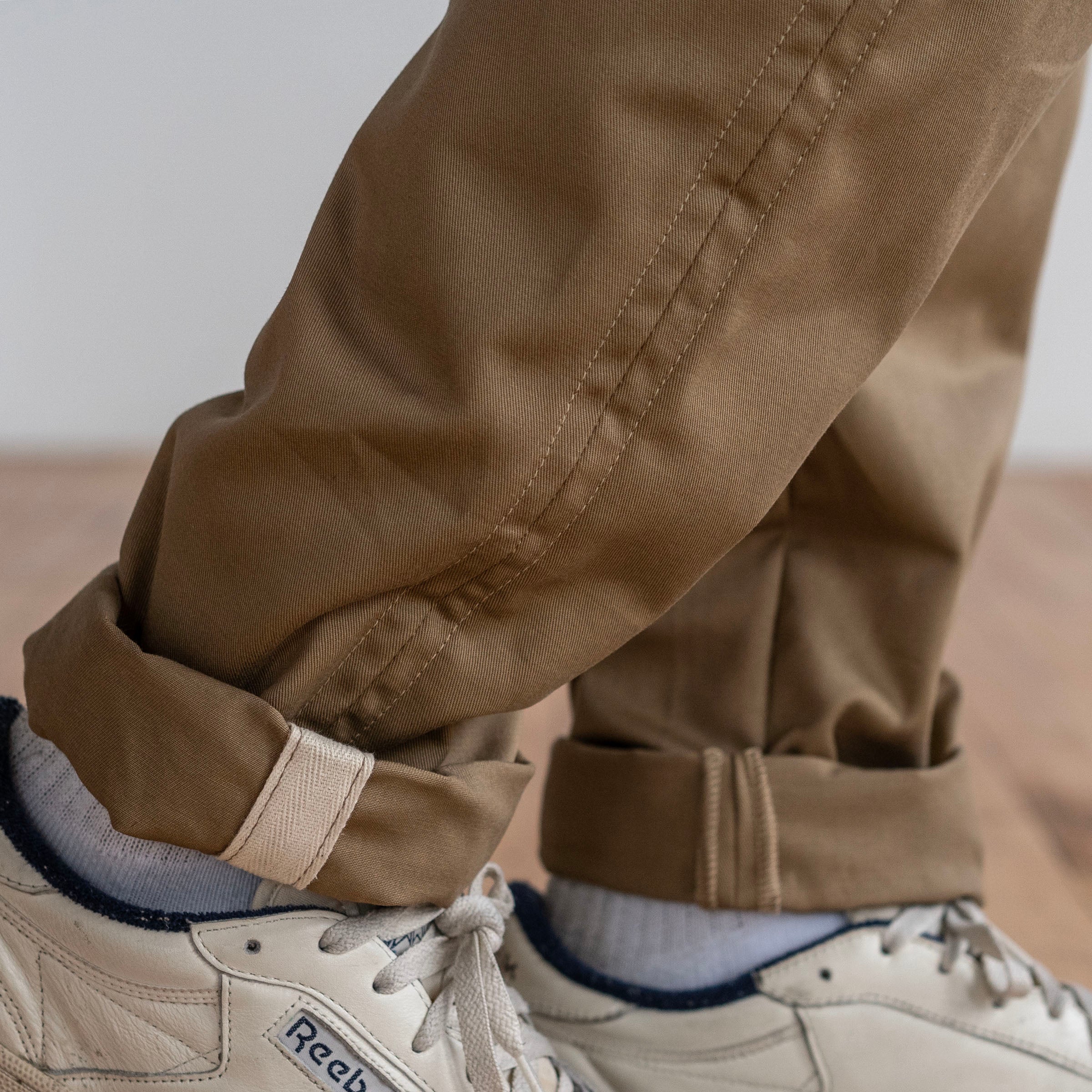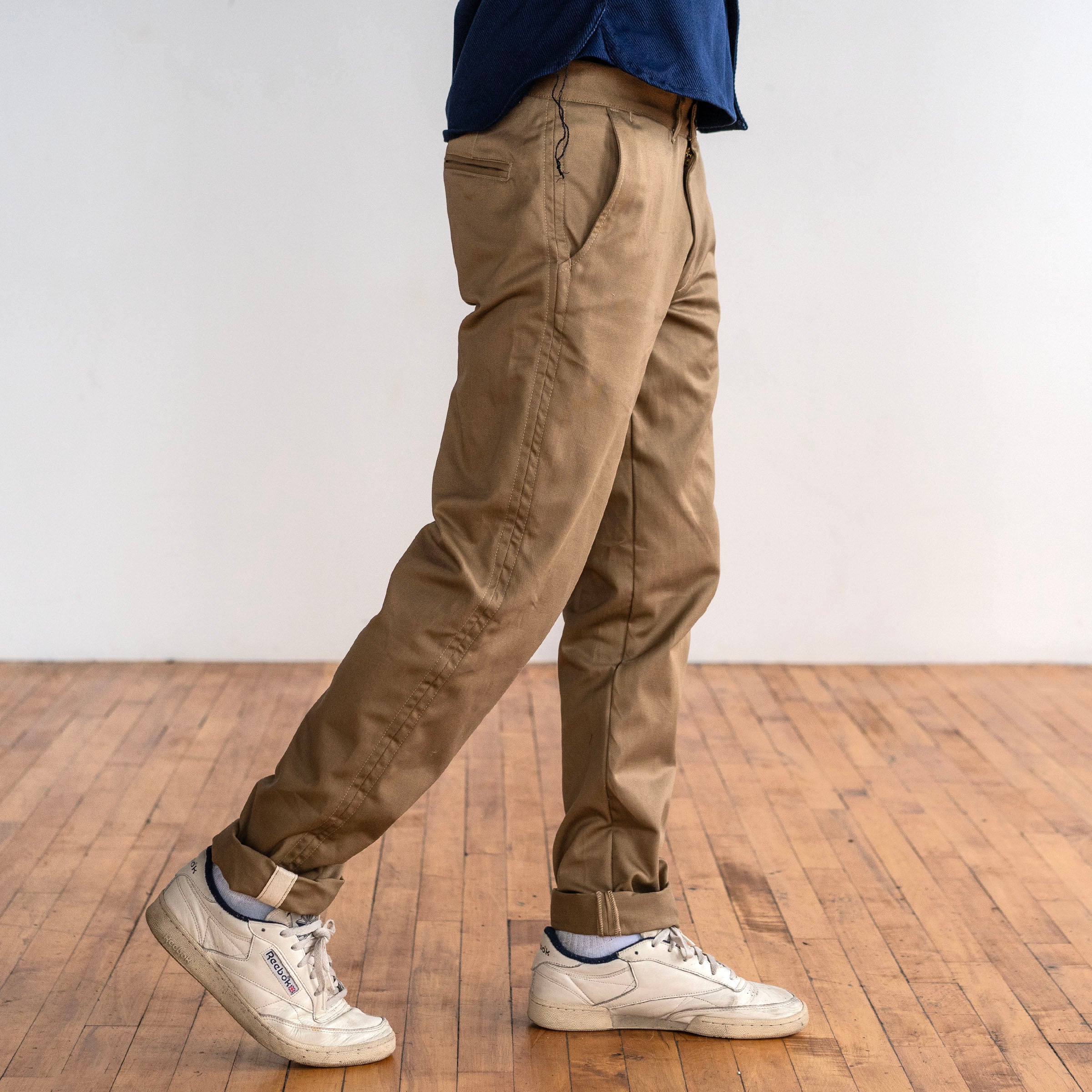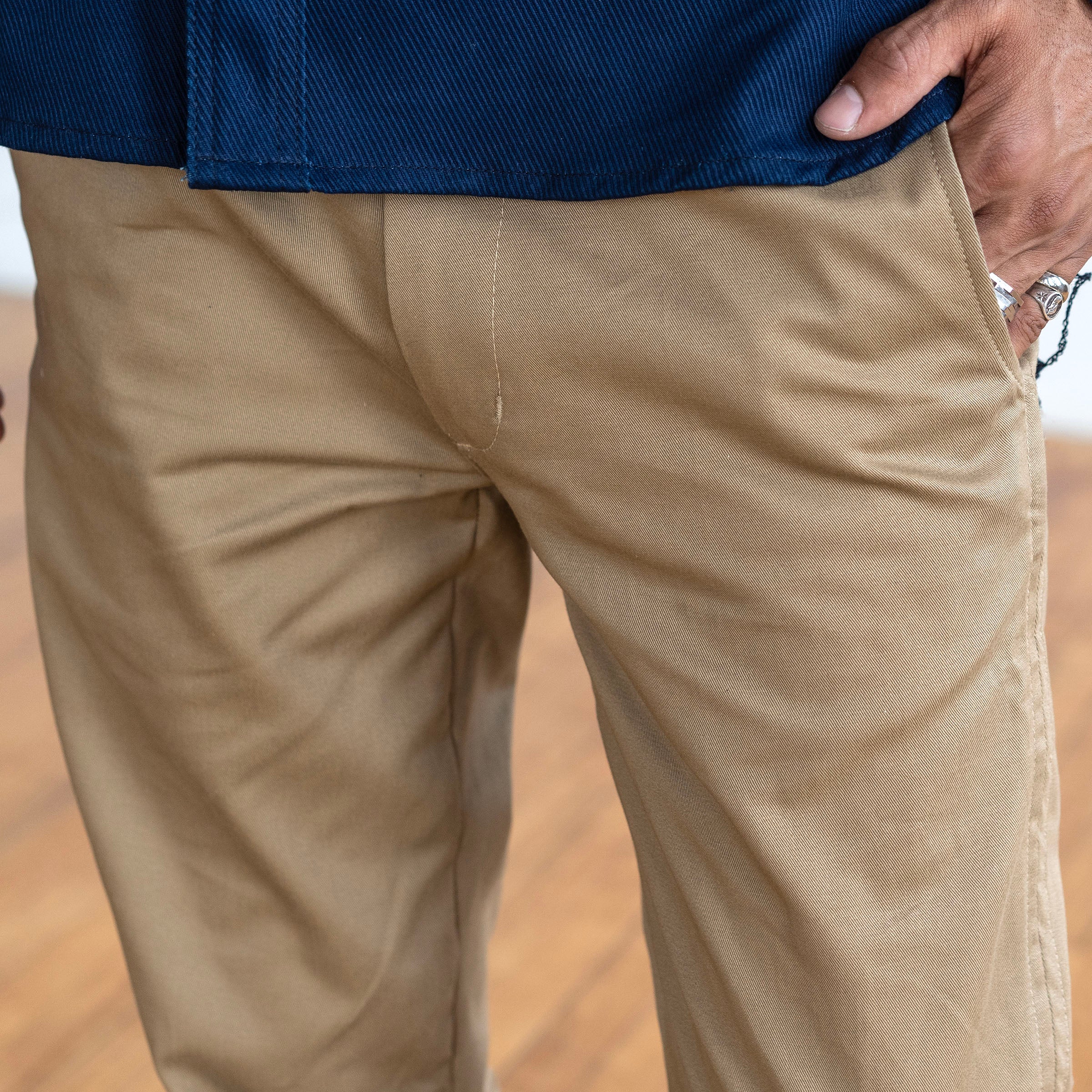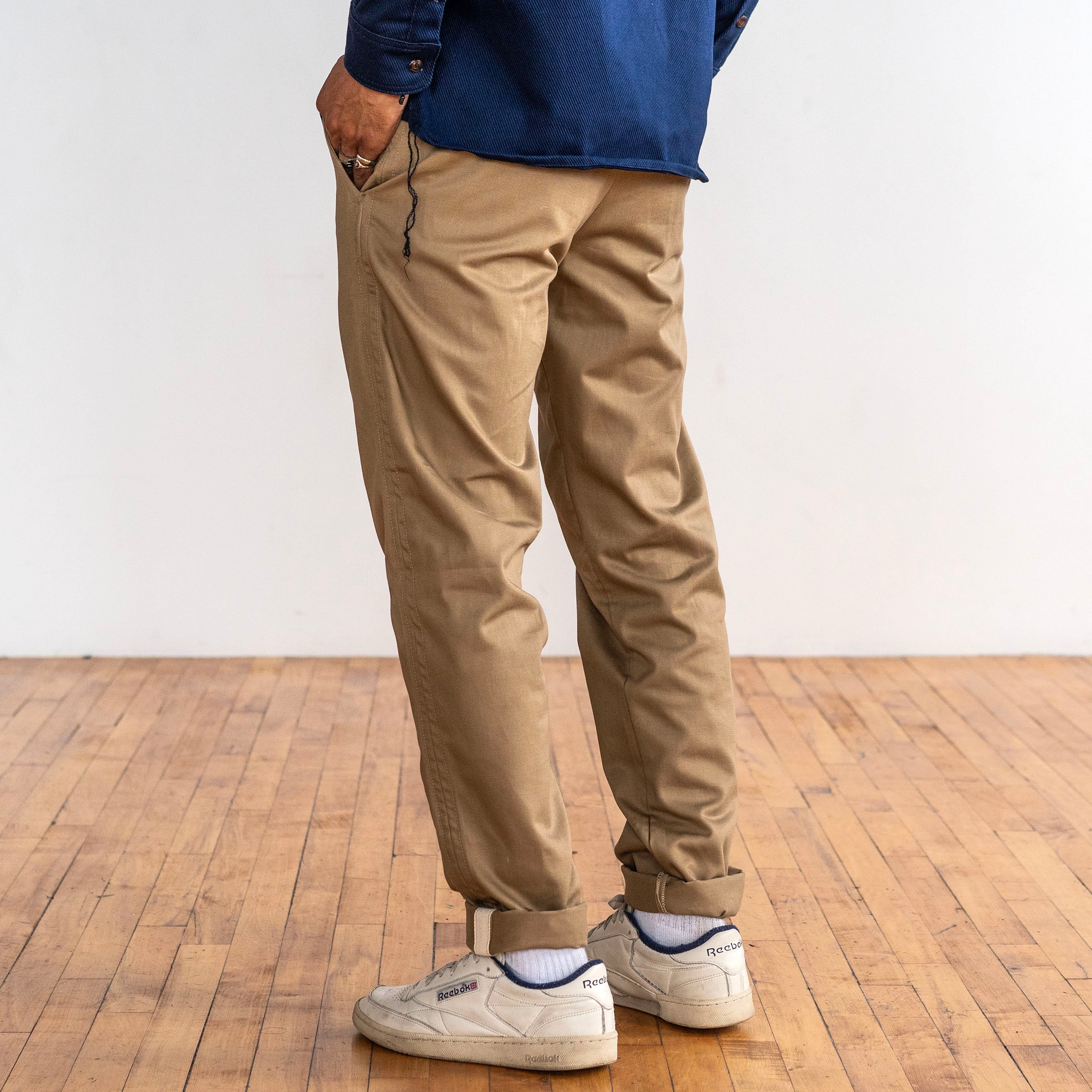 Rivet Chino Yoshiwa 9oz Khaki Field Twill
---
Khaki pants are a necessity and we're always on the lookout for the latest and greatest variants. And this... is one of the best that we've ever sourced. 
Woven in Japan by Yoshiwa Mills, this Field Twill is a comfortable year-round 9oz weight. The color is a rich, slightly darker shade of tan - and the hand is crisp and smooth. The fabric has a subtle slubbiness in the weave, and Yoshiwa cottons are famous for their strength and fading potential. It's an excellent option for the ever-crucial khaki pant staple. 
As always, it's made from start to finish in Los Angeles. 

The Rivet Chino
The Rivet Chino is our signature casual trouser. It has the slim, tapered profile and medium-low rise of a jean, but the traditional pockets of a pant. The shape has two front hand pockets, two rear pockets, a heavy-gauge zipper, and a hidden coin pocket at the front waistband. 
One of its most distinctive features is the natural herringbone taping running down the interior of the outseam. This handsome detail can be revealed when the chinos are cuffed. 
The unlined waistband is pitched for a close, comfortable fit. A chain-stitched rear lap-seam ensures the hard-wearing seam durability of a jean while maintaining the subtle seaming of a trouser.