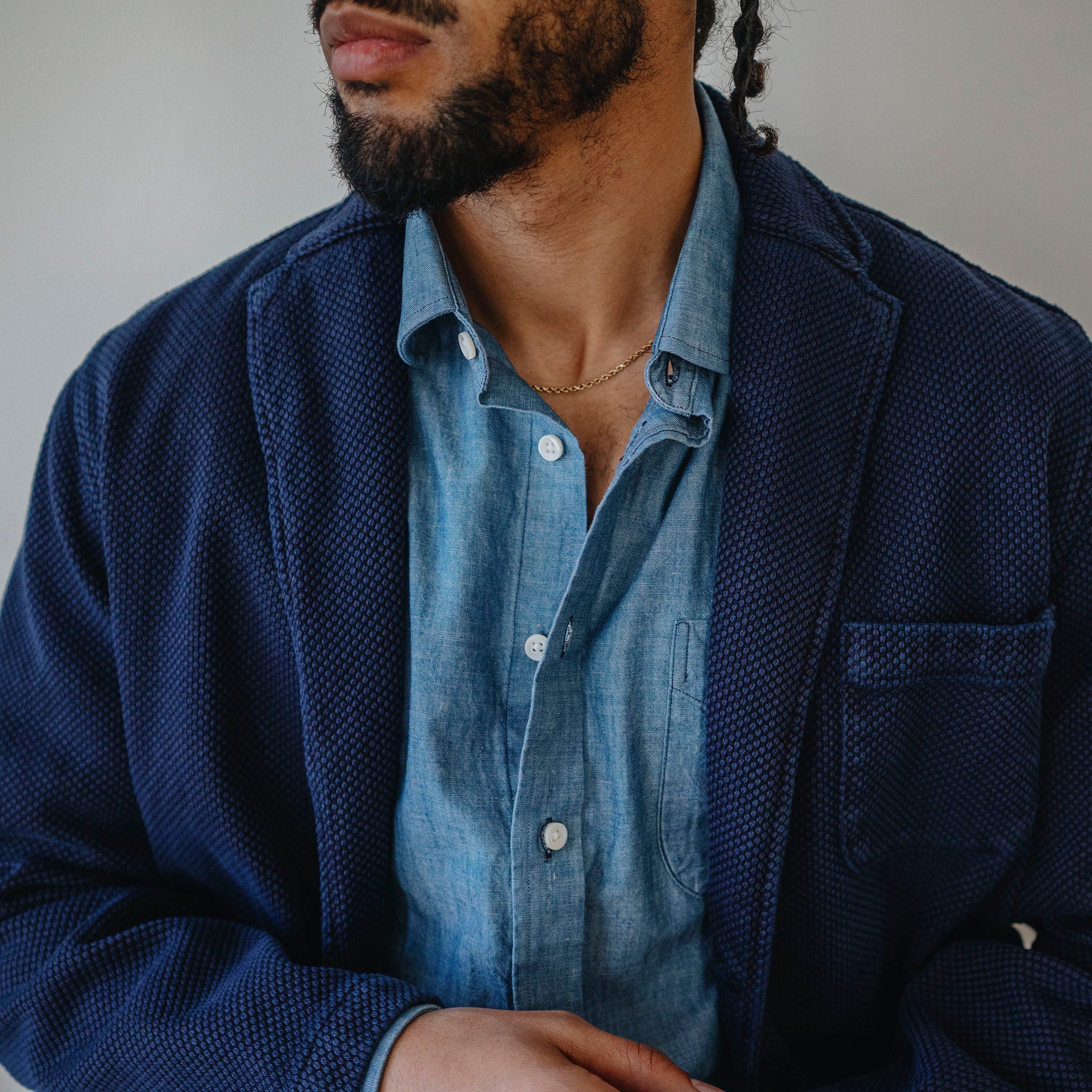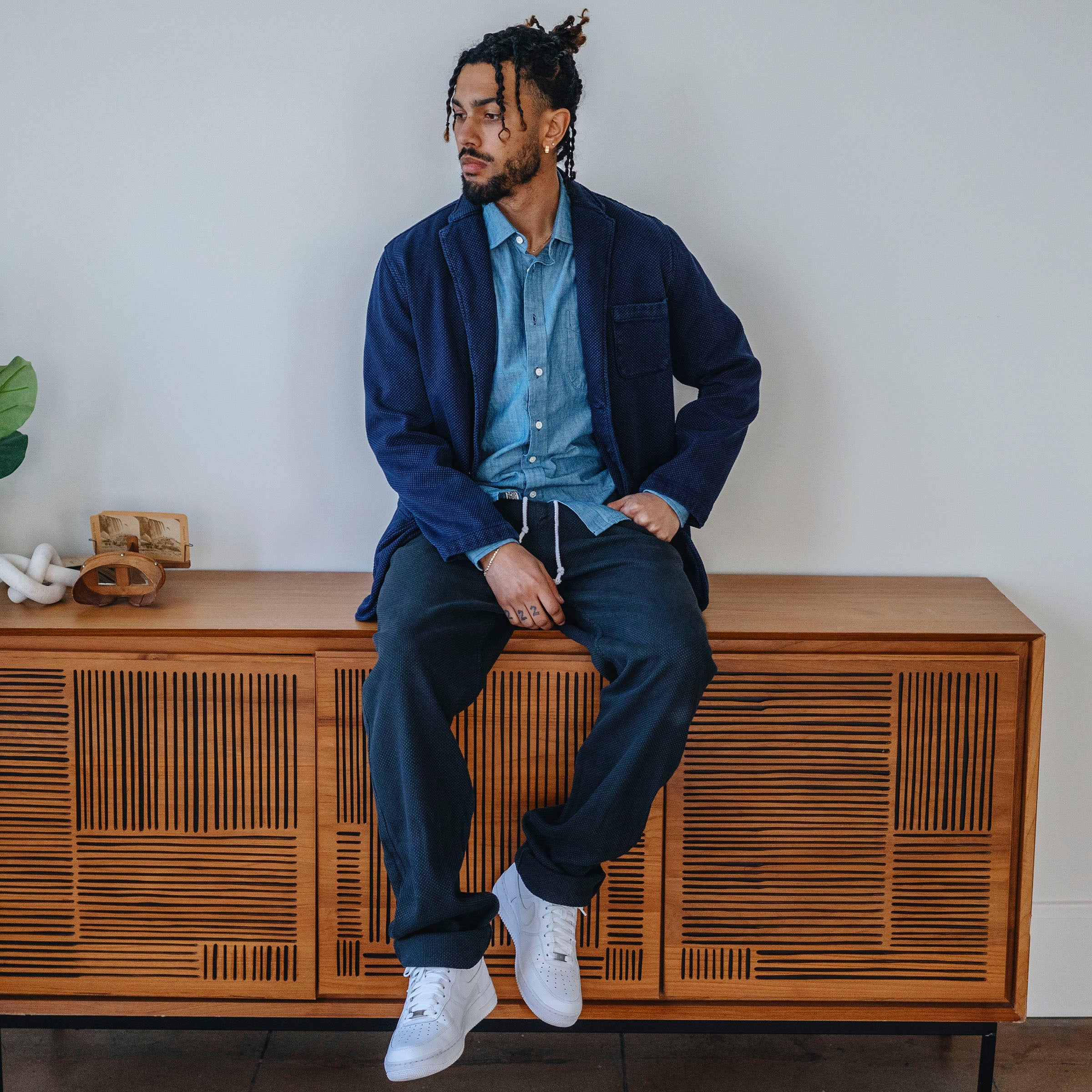 Sinclair Sportcoat Sashiko Ink Navy Size 38
---
PLEASE NOTE: All markdown items are FINAL SALE. No returns and exchanges can be accepted for these items. 
Made in Los Angeles

The Sinclair is our signature unconstructed sportcoat. It's wearable year round and works as a versatile outerwear piece on mild days and a great layering piece on colder days. It's effortlessly dressed up with a collared shirt and trousers or worn casually with a t-shirt and jeans. 
Each of these garments is given a 9-step pigment dye process at our LA dye house. The fabric is acid washed, colored, rinsed, bound, fixed with bio-polished enzyme, and cleansed of all impurities. The pigment bonds to the fibers beneath it and yields natural tonal variations at the seams and ribbing. The result is a washed-in look and 3-dimensional contrast. This process is variable by nature, so each piece will have its own distinct tonality. Ink Navy is a handsome dark blue tone. 
Note: these rich pigment dyes must be washed with dark colors only. Tonal variations in the garment are a character of the pigment process, and they are to be expected. 
The Sinclair marries refined sartorial details to strong, rugged construction. Like our tailored jackets, it has 3.75" lapels and an elegant front which can be styled as a 2-button or 3-button stance. And like our Doyle jackets, it has a functional sleeve cuff and two-way front patch pockets. This allows for endless variations in styling, and a versatile piece which looks just as good with a tie and trousers as it does with a t-shirt and jeans. 

The construction is soft and unpadded, making this an excellent no-nonsense travel companion and a worthy alternative to a traditional canvassed sportcoat. The sleeves close with a functional single cuff, and can be unbuttoned and pushed up your forearms. The back is single vented, and all interior seams are fully finished and taped for durability.  
12oz 100% Cotton Japanese Sashiko Pique
Also known as our classic pure cotton Sashiko cloth is woven in Japan for use in martial arts uniforms. Known as Dogi (cloth of the way), this fabric has a thick pique weave with well-defined "rice gain" structure. This technique offers three benefits: it allows natural stretch and flexing with movement, it absorbs moisture and stays away from your skin and it gains exceptional tensile strength.. far above a comparable twill weave. Given the large texture of the weave, you can expect a particularly nice patina with wear.