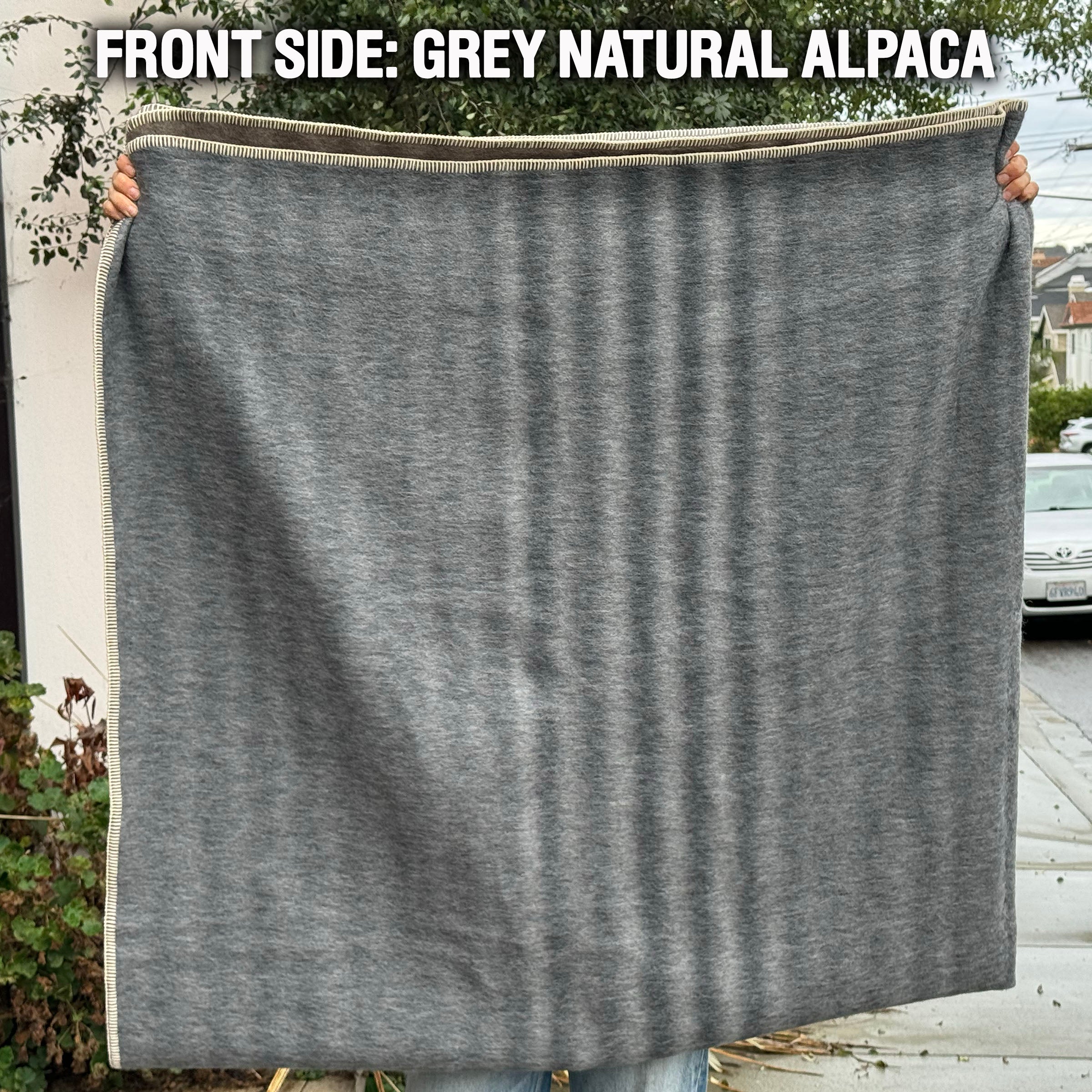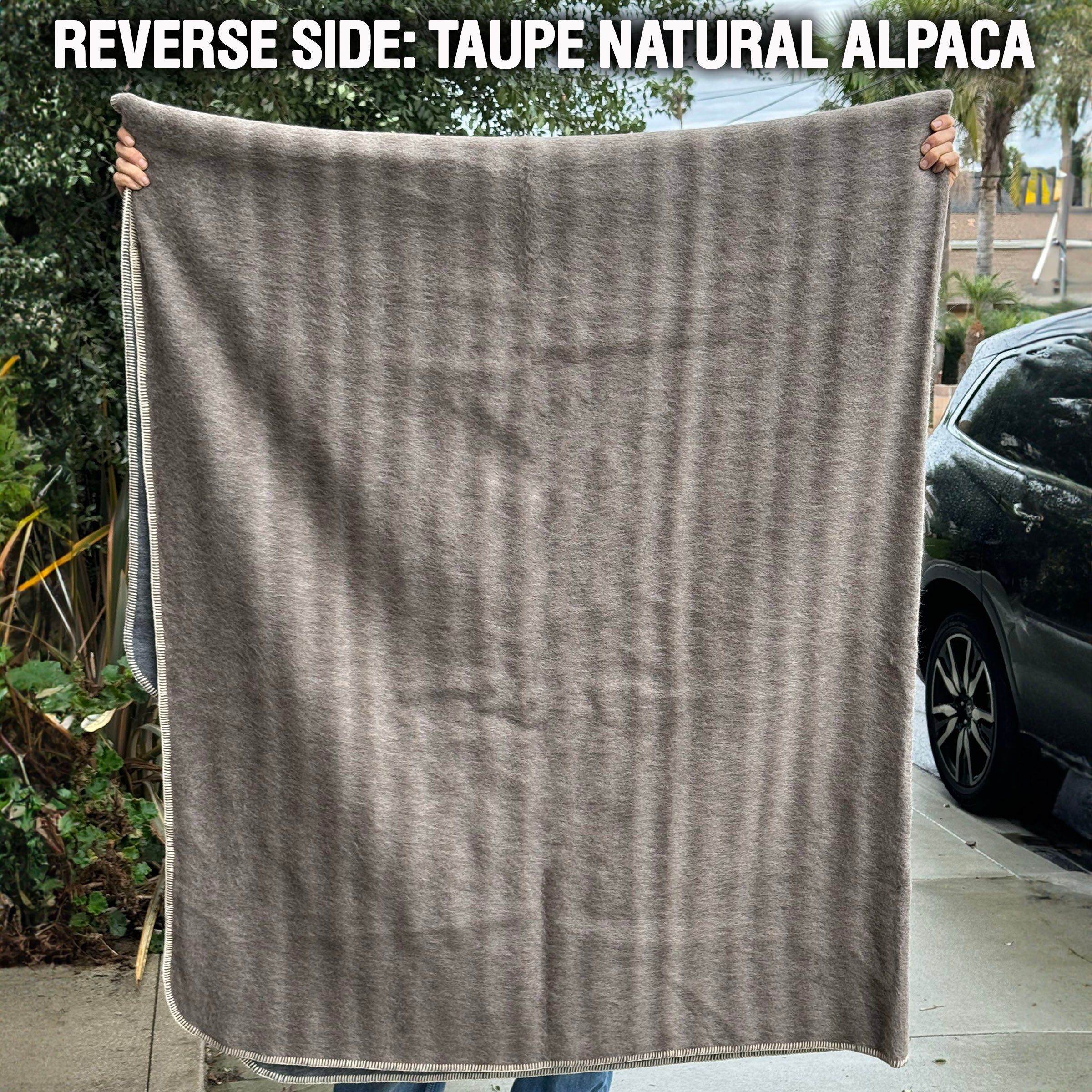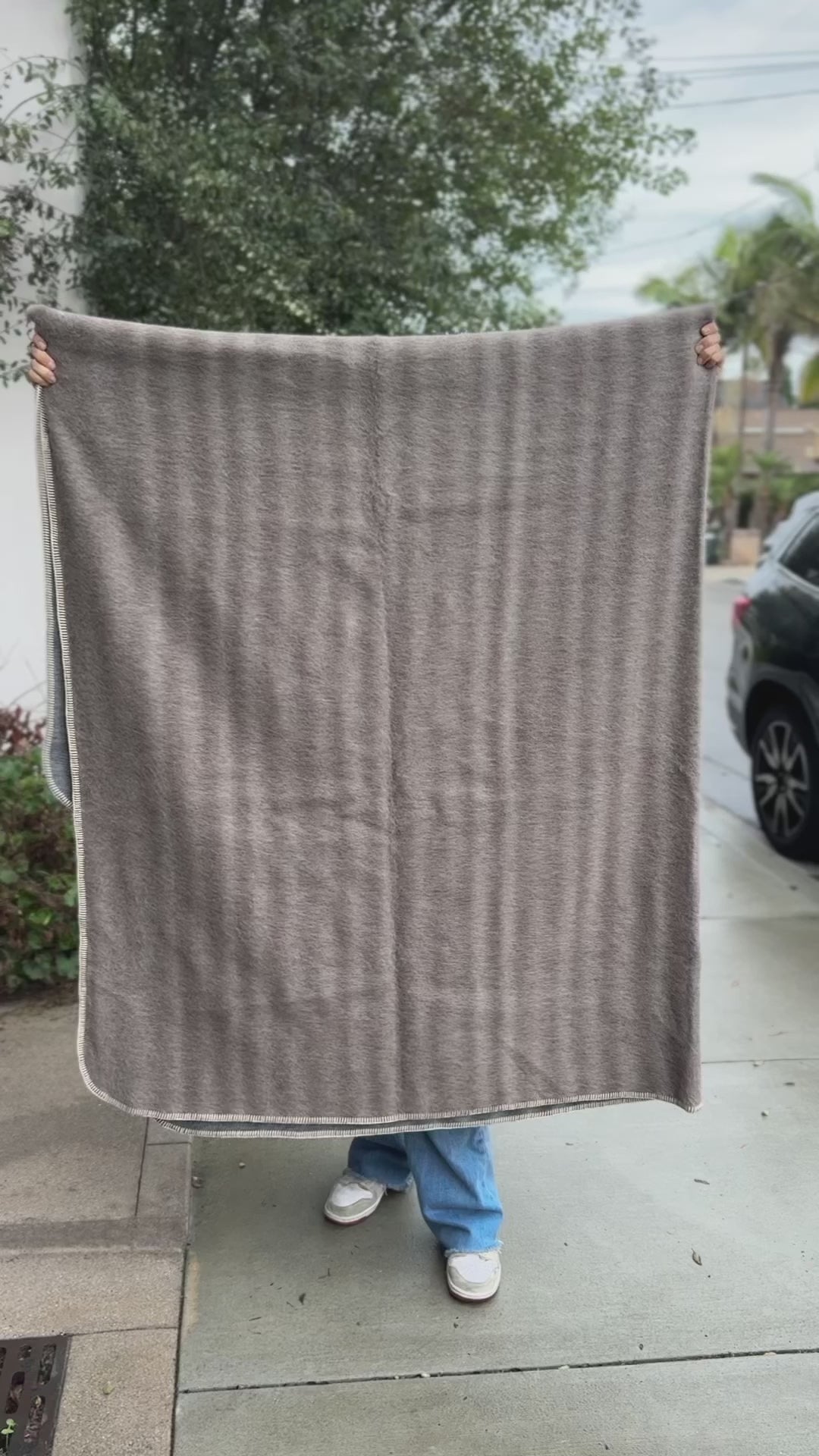 Ultimate Pure Alpaca Luxury Blanket (King Size)
---
This pre-order item is GUARANTEED to be in your hands by December 15th at the latest (Domestic Orders). Worldwide shipping is available. All sales are final, and we cannot accept any returns, exchanges, or cancellations after your order is placed. 
Made in Peru / King Size / The Perfect Gift / ONLY 8 PIECES ARE AVAILABLE! 
Last month, we offered an absolutely gorgeous pure alpaca throw blanket. It was made in Peru at a small facility that specializes in luxury home goods. Unfortunately, this small factory has closed up shop.
After selling through the blankets in a matter of days, I joined their waiting list to get any other available stock. Another client canceled, and I quickly reserved the remaining 8 units of this pure genuine Alpaca blanket in a huge standard king size. 
Each blanket measures 7.5' x 8' (230cm x 240cm) and weighs 5.5lb (1370g). 
This is simply the most beautiful and luxurious blanket that we've ever held. It's a gorgeous accent for your home and will make for an absolutely incredible gift. 
The blanket is crafted of two-ply, heavyweight pure baby alpaca. It's not only extremely soft, but it is unbelievably warm. Alpaca is significantly more insulating than both wool and cashmere, and that's evident here. The hand of the blanket has no scratchiness whatsoever. It's soft and silken. 
This heavy item (5,5 pounds!) has two layers of undyed natural alpaca. One side is taupe and the other isgrey. Both are the beautiful true colors of the original hair. The factory used a targeted heat treatment to give the blanket a subtle striping effect. It look amazing in person, and evokes a animal pattern. 
They're joined with a thick whipstitch around the edge.. and all of this construction is done meticulously by hand. 
Treat yourself or a loved one to this beautiful heirloom piece. Once these 8 pieces are sold, they are gone for good! This really is the very last remaining stock from this pure alpaca goods company. Dry Clean only. 
Every blanket is ethically produced in Peru by a Fair Trade and WRAP (Worldwide Responsible Accredited Production) certified facility. These fibers and products are produced in a sustainable way that minimizes impact to the environment and the majestic animals that provide it.