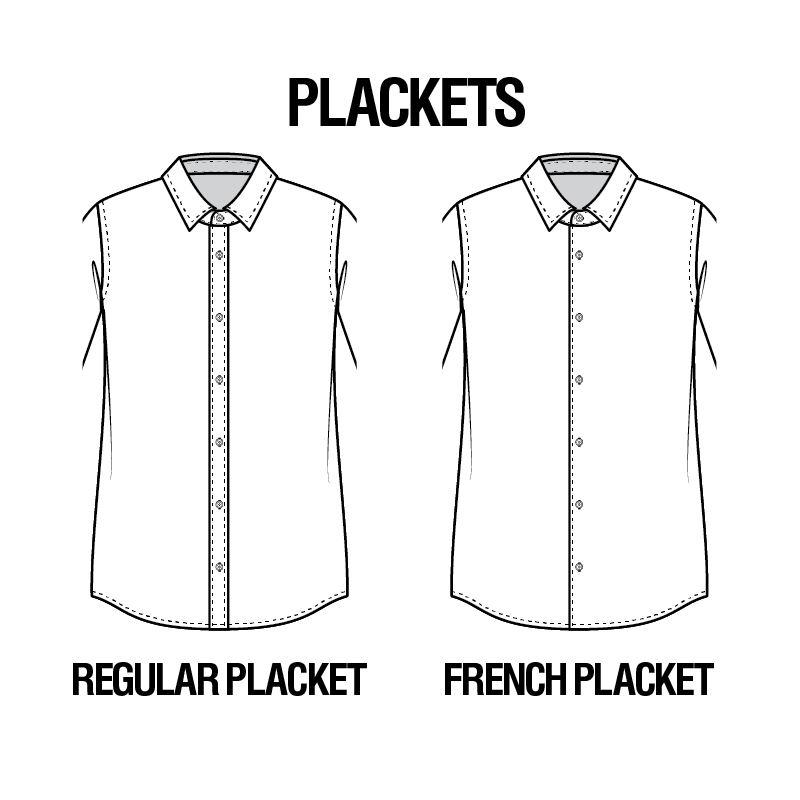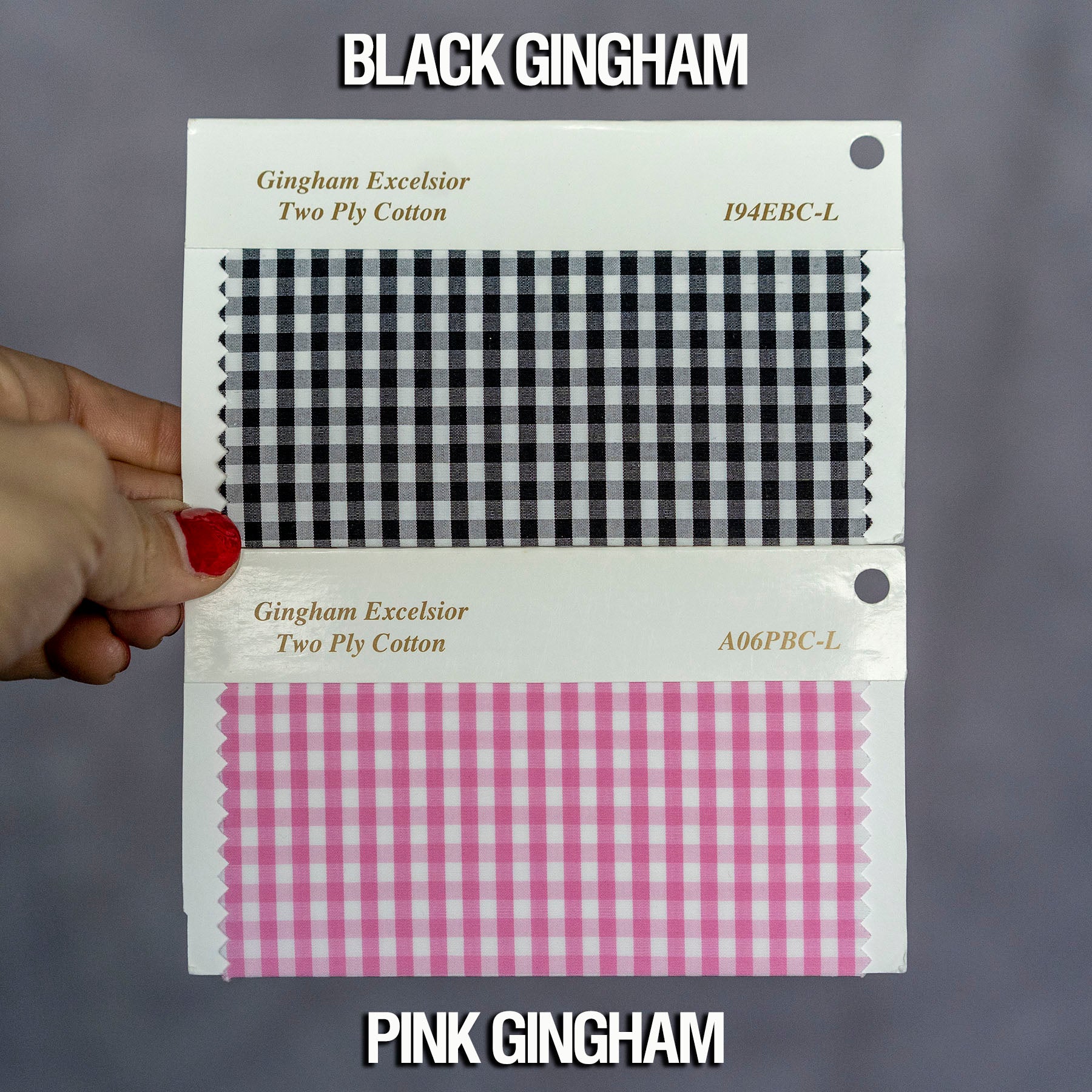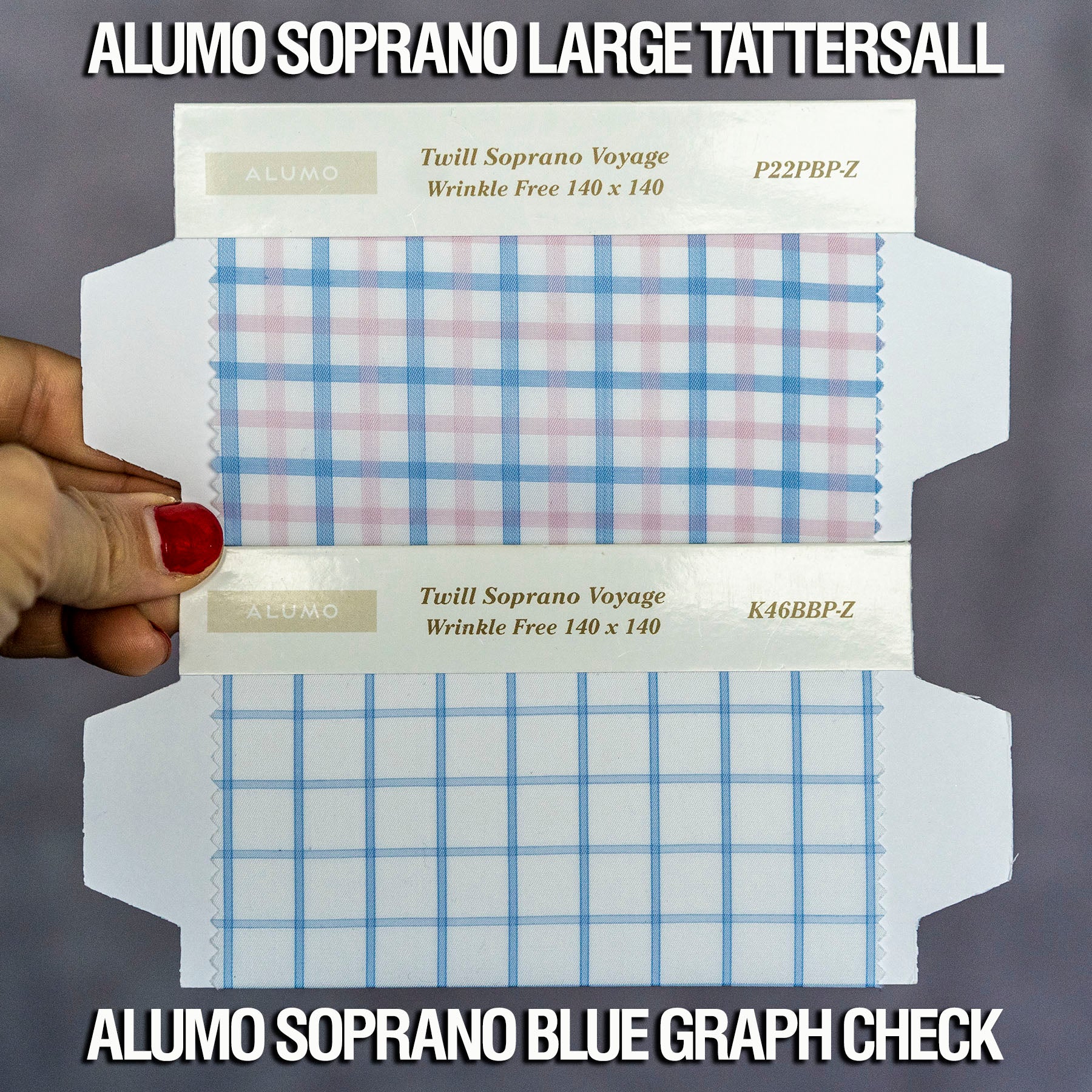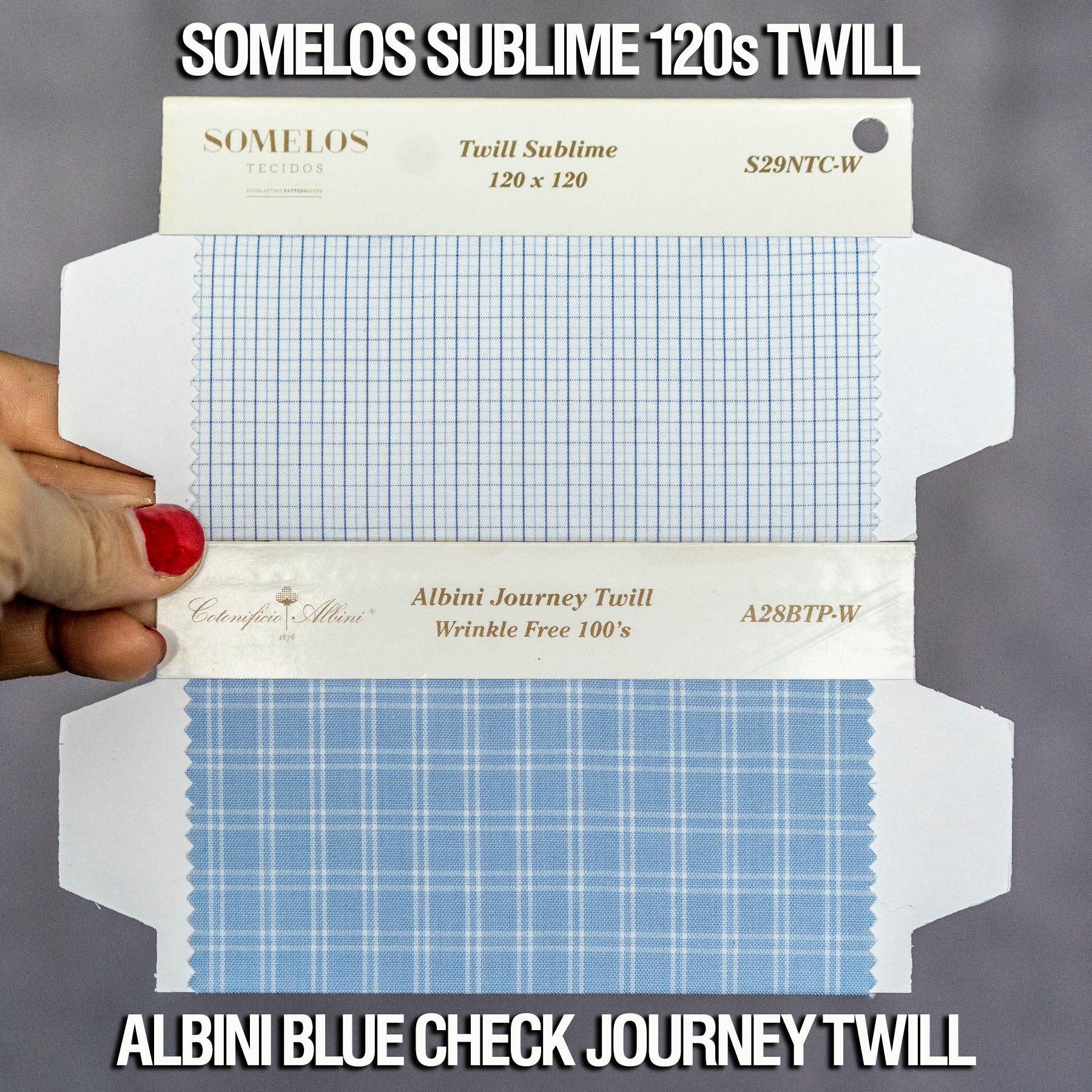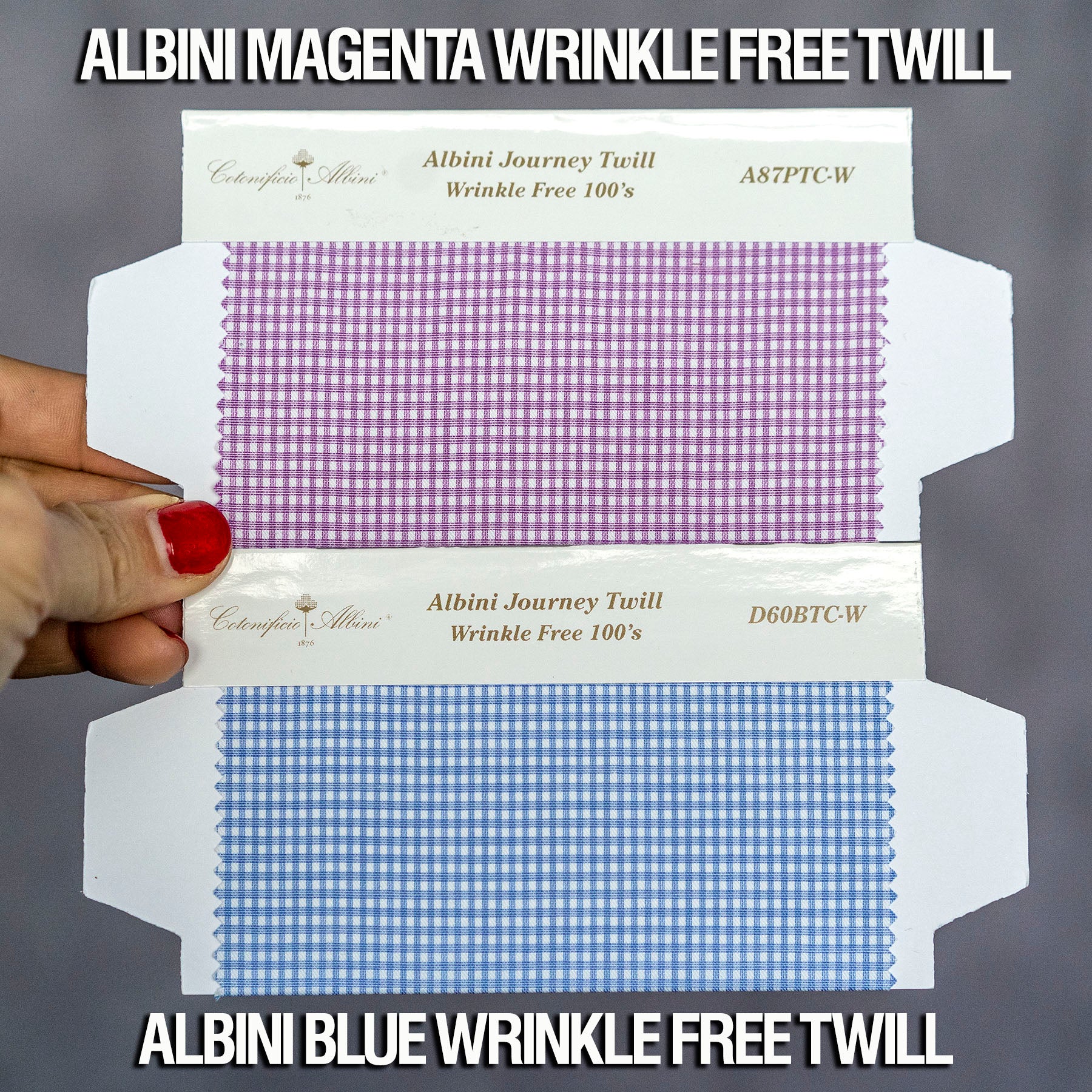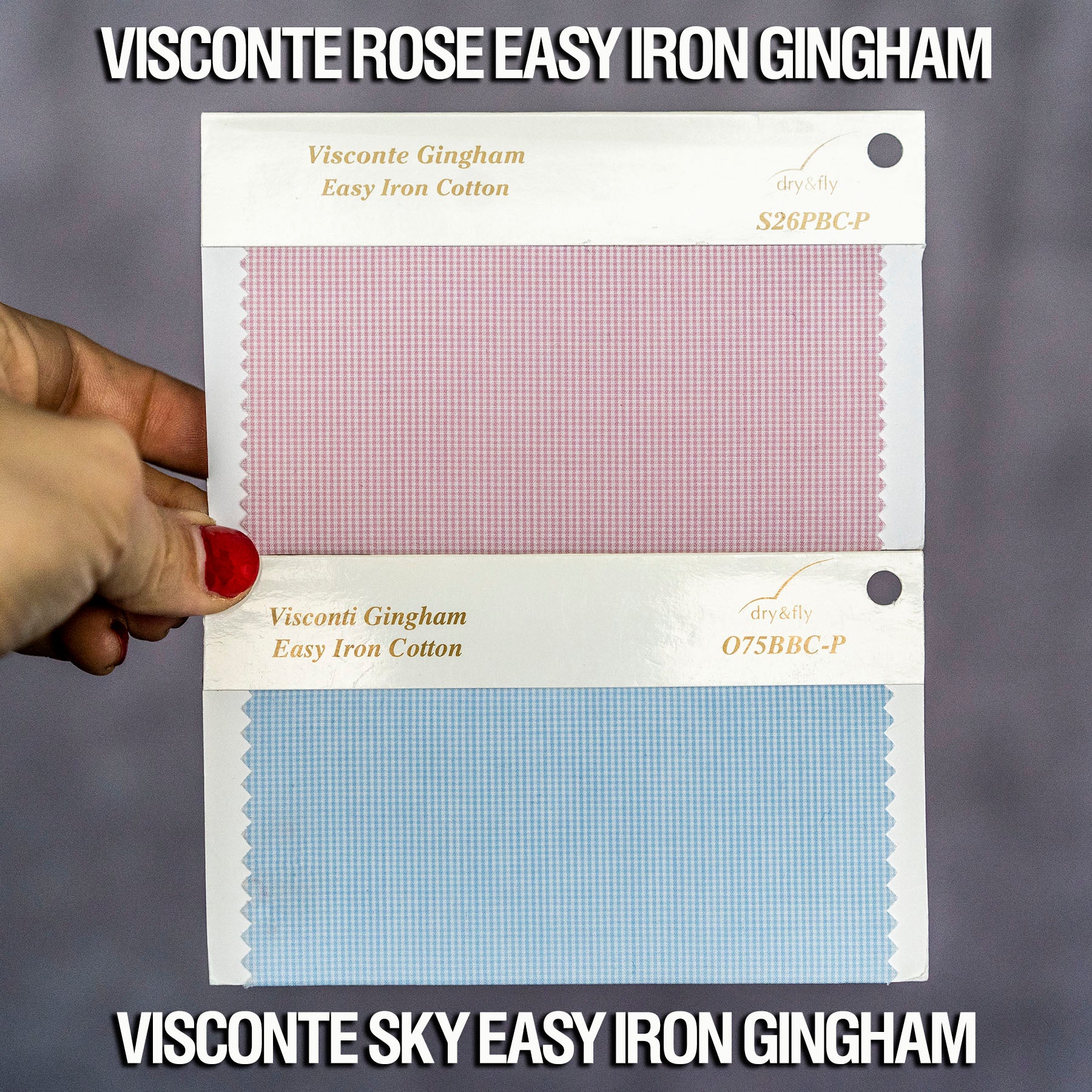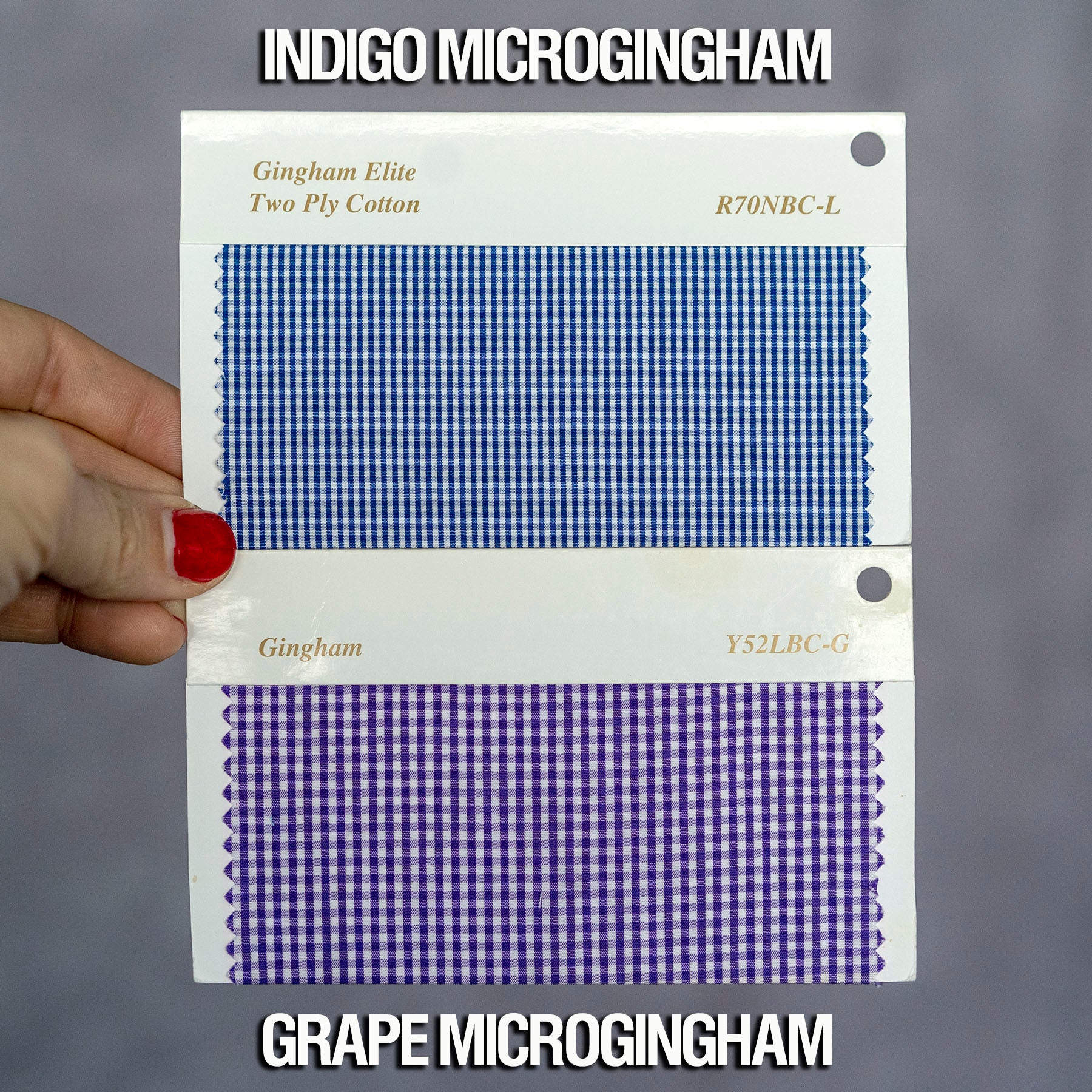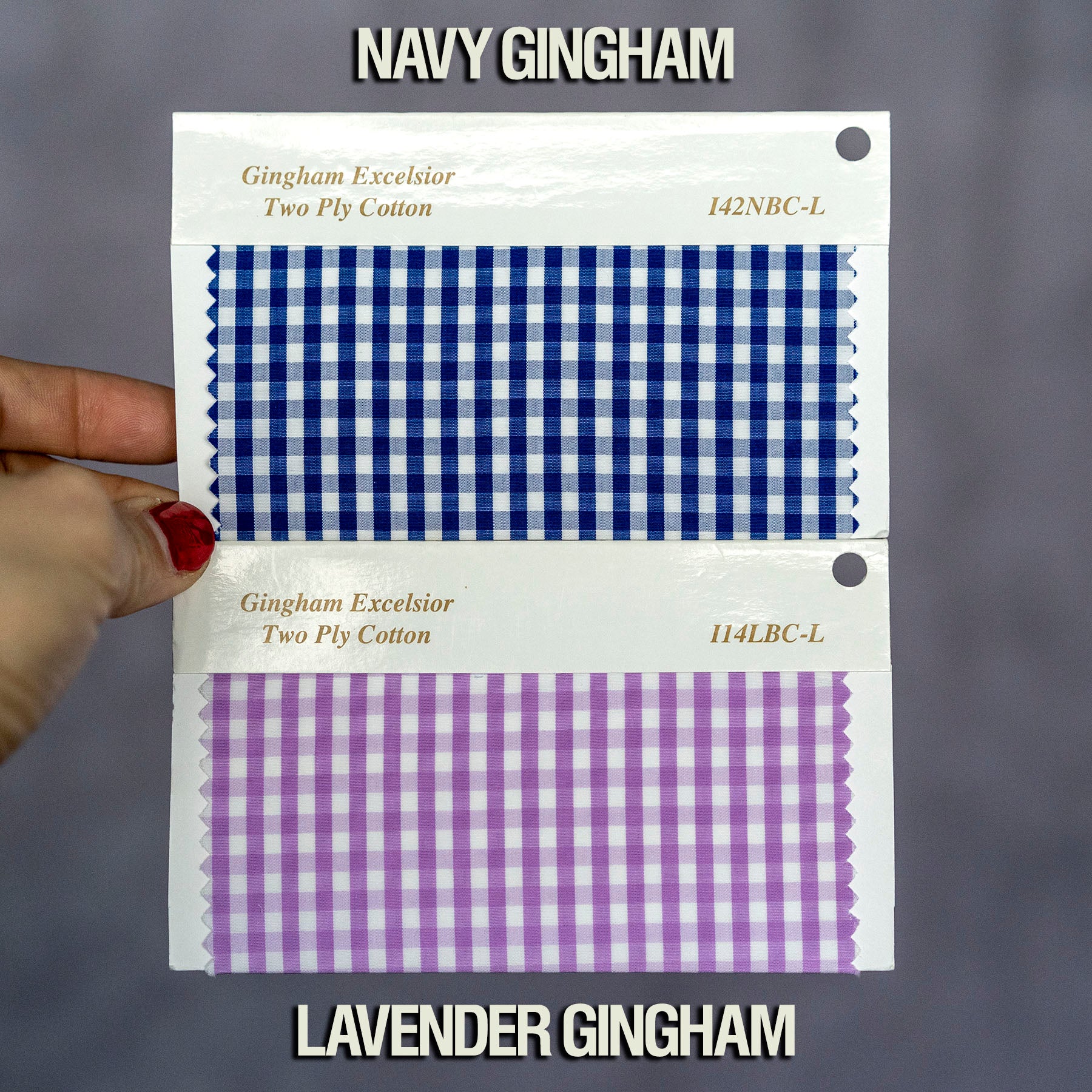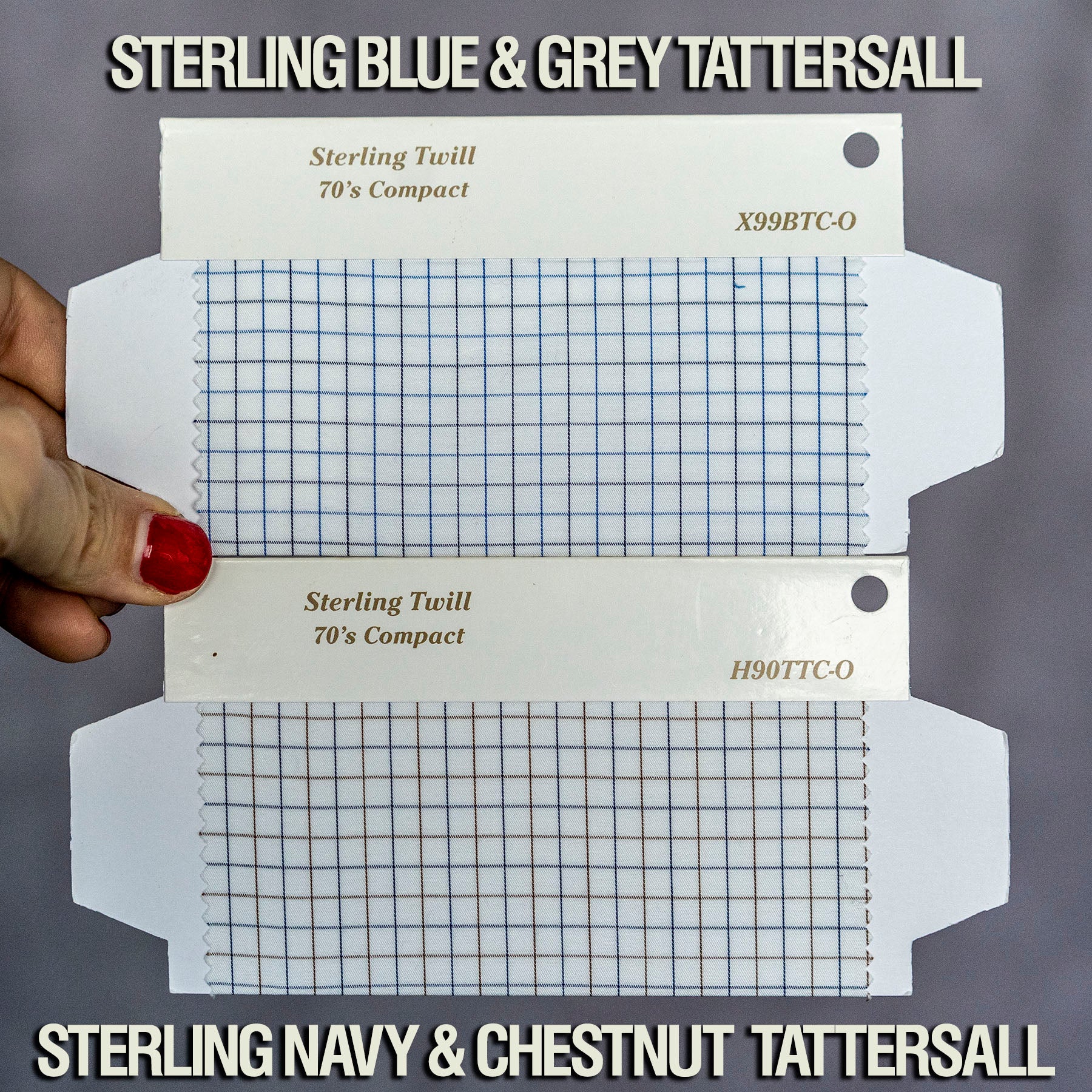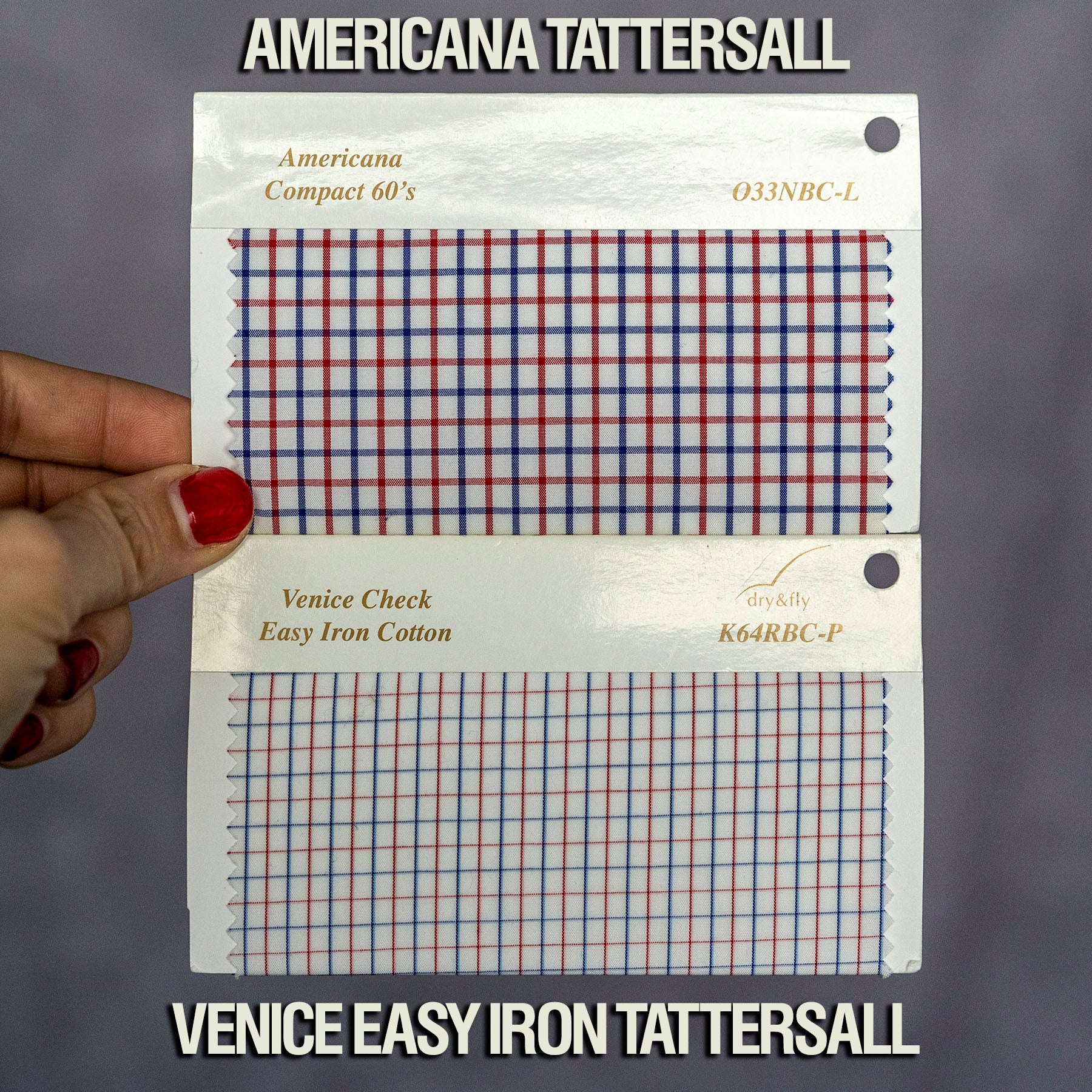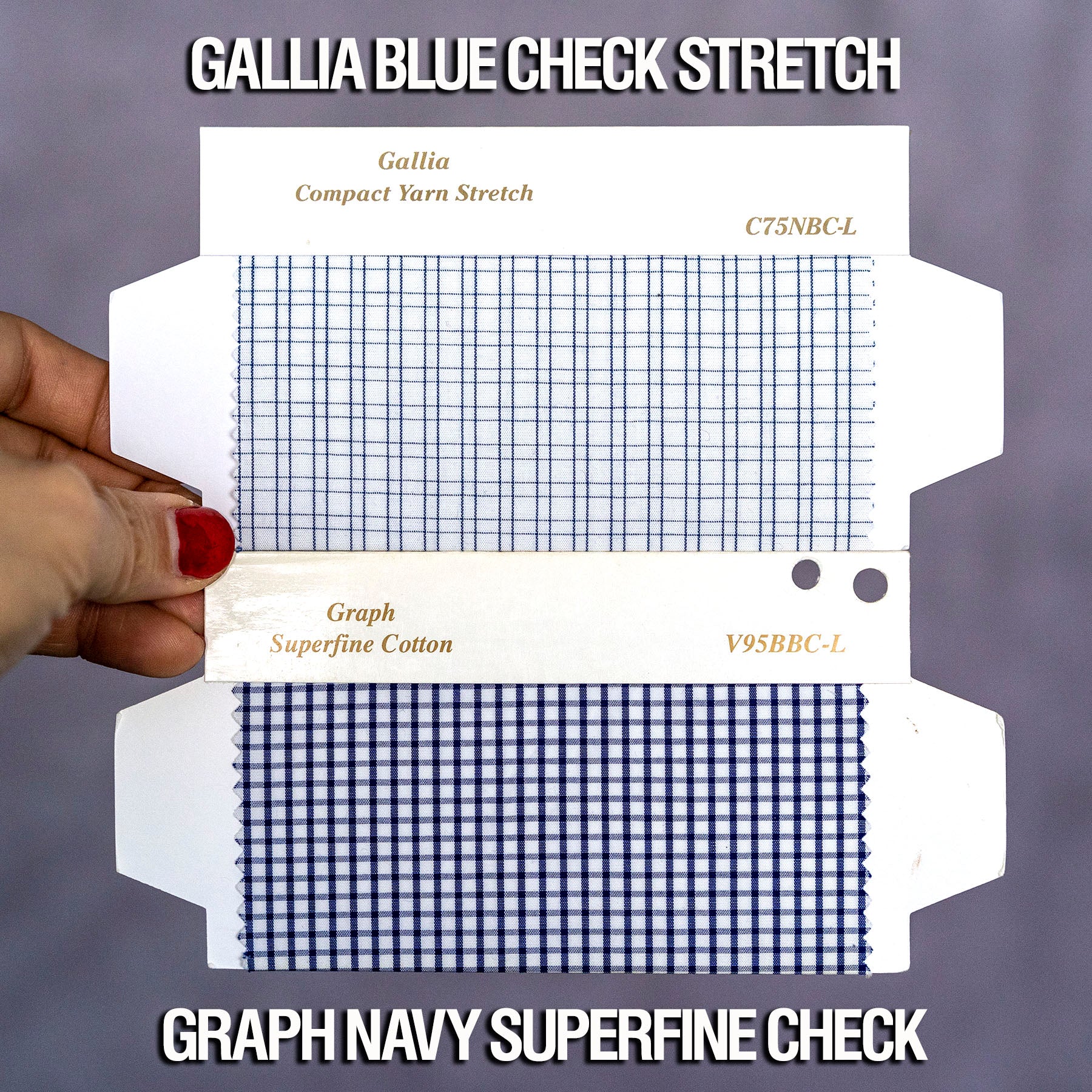 Custom Shirting Four-Season Dress Checks
---
Our famous "I Got Five On It" Promotion...if you buy FIVE custom shirts, you'll receive one of them for free.
Buy all 5 at the same time, and we'll refund the lowest price shirt after your order is submitted. 
Welcome to our collaborative Epaulet x Individualized Made To Order Shirting program! After you select your fabric, you may customize a variety of style options and sizing variables, ultimately creating a one-of-a-kind piece. Your bespoke shirt will be crafted for you in the USA and shipped within 4 to 6 weeks. Scroll down for more info on how to order.
These four-season dress fabrics offer a range of checks, plaids, and patterns. They run the gamut from everyday work horses to super-luxe fine cottons, and each one can add a heavy dose of elegance to your looks. 
How To Order: 
After you choose your fabric, you can select from one of four fit options:
1) Epaulet Athletic Fit
This is our standard cut, so if you own a stock Epaulet shirt, you may select your typical size. Detailed measurements are below if you'd like to compare it against the piece that you own. After choosing a size and any fit customizations, you'll design the collar, cuffs, and details. 
2) Use My Existing Sizing
If you've ordered a custom shirt with us before, then choose this and we'll use your most recent sizing specs. You'll then just choose collar, cuffs, and details. 
3) Use My Existing Sizing and Design Details
Many customers order several shirts at once and choose the same details for each one. If you're buying more than one shirt, you can choose the collar, cuffs, and details for the first shirt, and then use this option to quickly order more units with the same exact specs. 
4) Create a Fully Custom Profile
Our shirts are made to measure and we're very experienced in determining fit. With this selection, you'll choose your collar, cuff and details - and we'll reach out to you via email to confirm your sizing after the order is placed. 


---
Order Terms: 
1) All sales are final. Each piece is cut to order for you
2) Delivery will be within 4-6 weeks of order placement
3) We can accept changes to your order details within 24 hours of submission.
---
 Epaulet Athletic Fit Shirt
Size

CHEST
SHOULDER

SLEEVE
LENGTH
COLLAR
XSMALL
19"
16.5"
24.5" / 32.75
28.5"
14.5"
SMALL

20"
17"
25"/ 33.5
28.5"
15"
MEDIUM
21"
17.5
25.5" / 34.25
29.5"
15.5"
LARGE
22"
18"
26" / 35
30.5"
16"
XLARGE
23"
18.5
26.5" / 35.75
31.5"
16.5"

XXLARGE

24"
19"
27" / 36.5
31.5"
17"
 Note: All measurements below are of the standard Epaulet fit. Chest is measured from one armpit seam to the other. Shoulder is measured from one shoulder seam to the other, across the back of the shirt. Sleeve (the first number) is measured from the shoulder seam to the cuff. Length is measured from the base of the collar to the bottom of the tail. Collar is measured from the middle of the button to the middle of the button-hole. 
Please note that each shirt is cut by hand. As such, actual measurements may deviate from this chart by up to a half-inch. 
This product has no reviews yet.