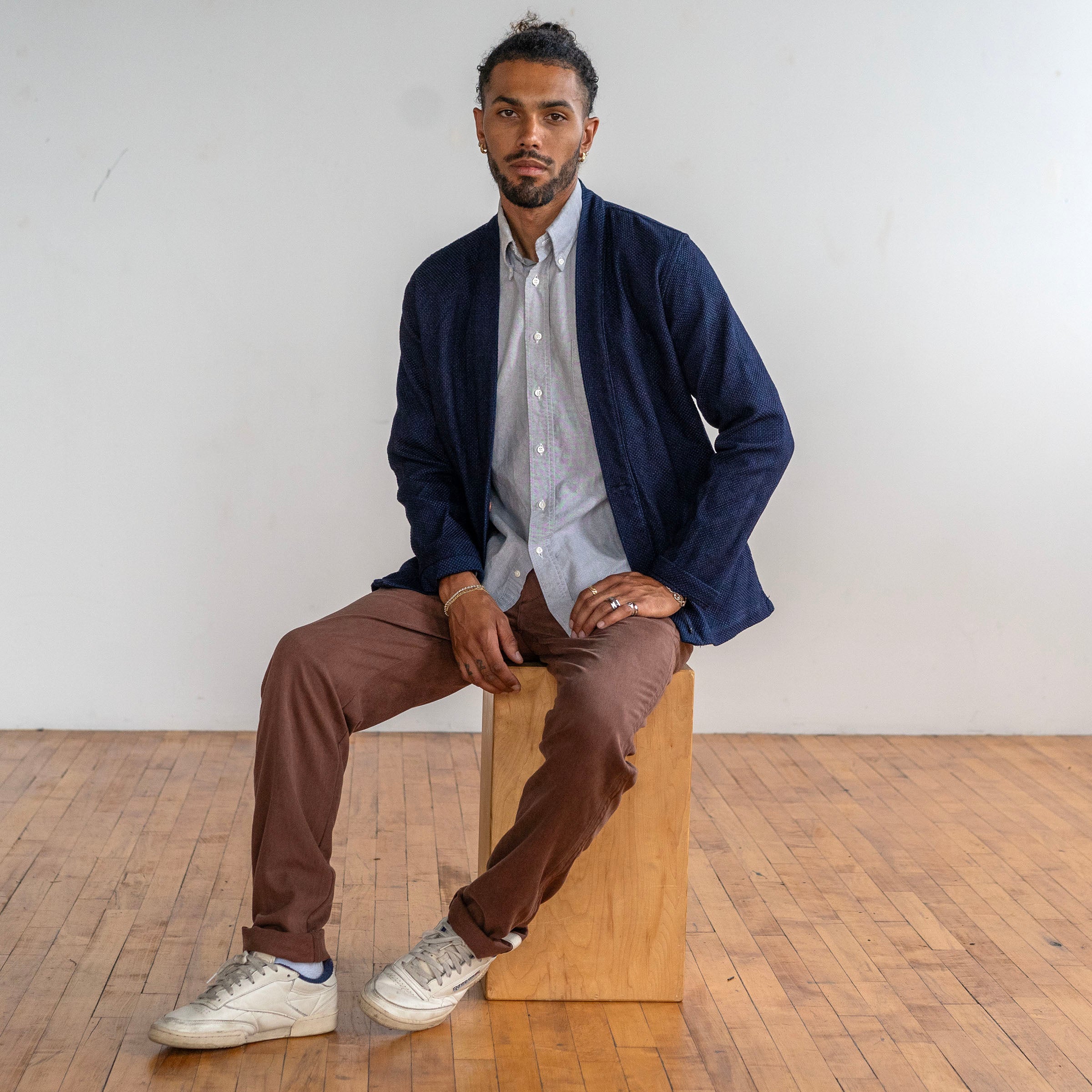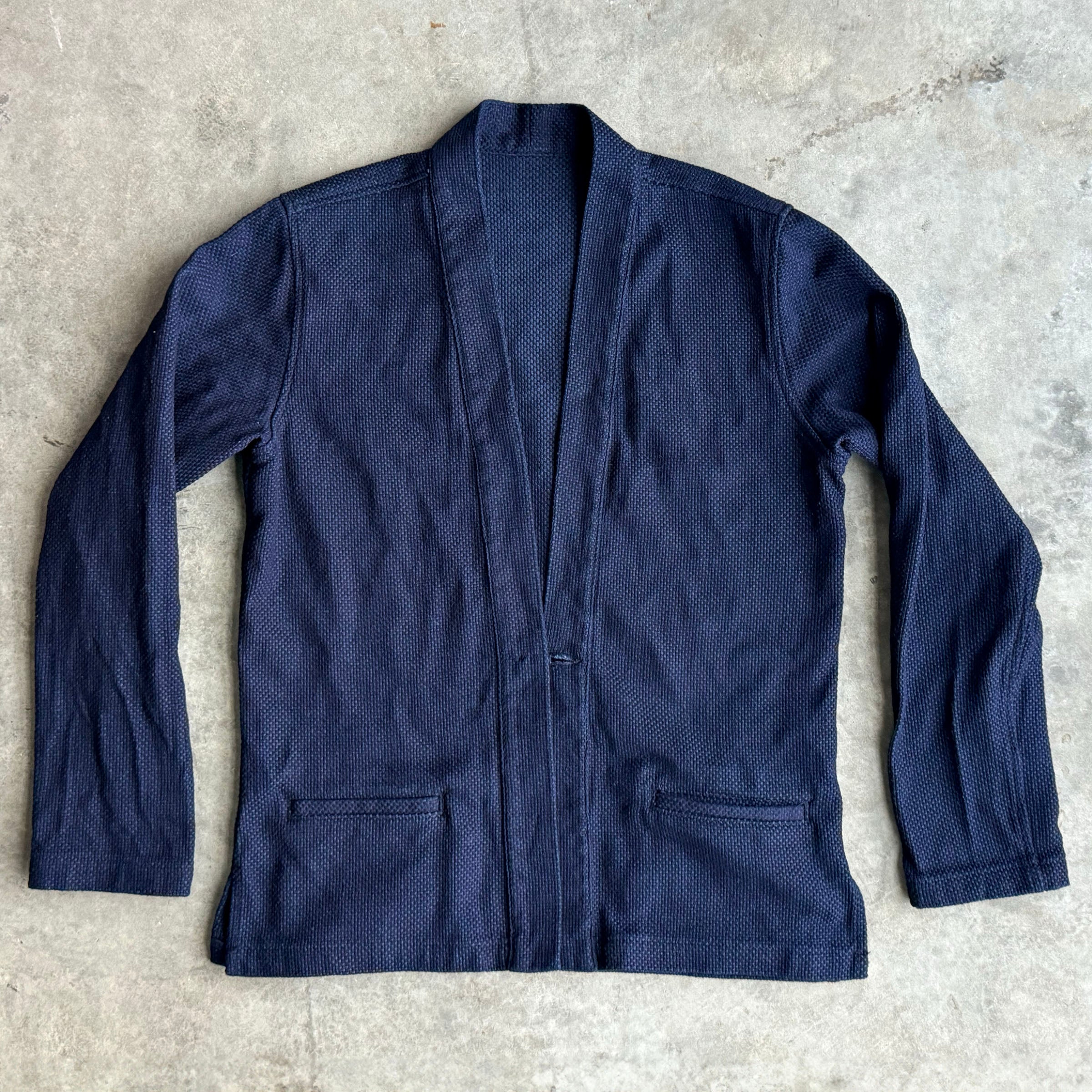 Kamigata Jacket in Rope Dyed Indigo Sashiko
---
Made in Los Angeles

Milled in Japan, our 13oz Rope Dyed Indigo Sashiko is a comfortable year-round cotton that's designed to fade beautifully with use. Our rope dyed yarns are twisted into thick ropes and plunged into repetitive cycles of dye and oxidation. This method saturates the outer fibers but leaves a natural "core" on the inside. As you wash and wear the garment, the surface dye fades, and the inner core shows through, yielding a rich 3-dimensional patina. 

The Kamigata is our take on the traditional Japanese farmer's jacket. In keeping with its inspiration, it has a banded shawl placket and a square bottom. We've added additional functionality with hip besom pockets, plain cuffs, and a hidden interior button that allows you to close the jacket in front. You can wear it with the sleeves down or rolled up. Button the jacket to wear it like a cardigan or leave it open.
Measurements & Sizing
"Note: All measurements are shown in inches. For the Kamigata jacket, "Chest" is measured from one seam under the armpit to the other. "Shoulder" is measured from one shoulder seam to the other, on the rear of the shirt. "Sleeve" is measured from the shoulder seam to the end of the sleeve. "Length" is measured from the base of the collar (where it attaches to the jacket body) to the bottom of the tail.
KAMIGATA JACKET SIZE CHART
| | | | | |
| --- | --- | --- | --- | --- |
| SIZE | Chest | Sleeve | Shoulder | Length |
| US 34 | 19" | 24" | 17" | 27" |
| US 36 | 20" | 24.5" | 17.5" | 27.5" |
| US 38 | 21" | 25" | 18" | 28" |
| US 40 | 22" | 25.5" | 18.5" | 28.5" |
| US 42 | 23" | 26" | 19" | 29" |
| US 44 | 24" | 26.5" | 19.5" | 29.5" |
| US 46 | 25" | 27" | 20" | 30" |