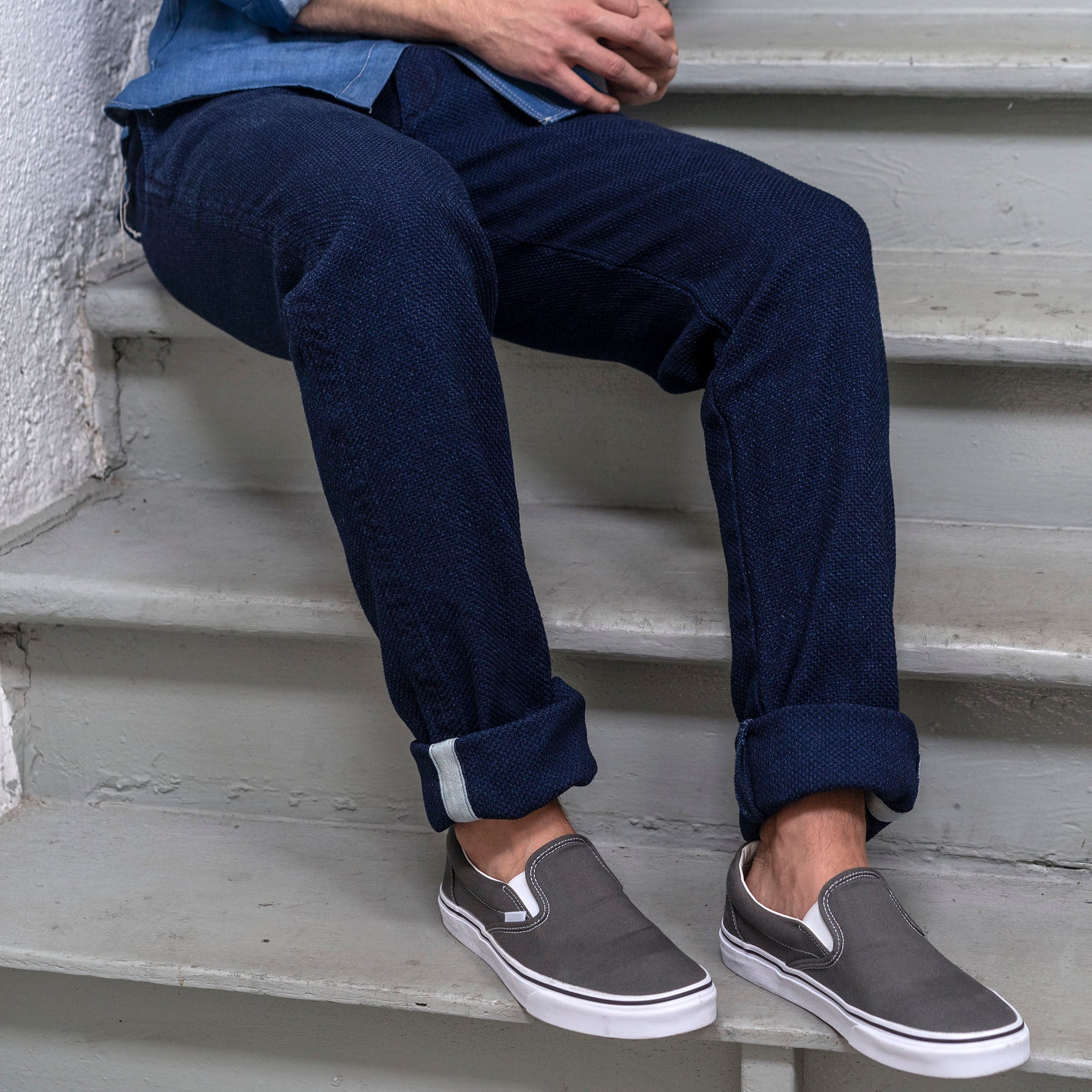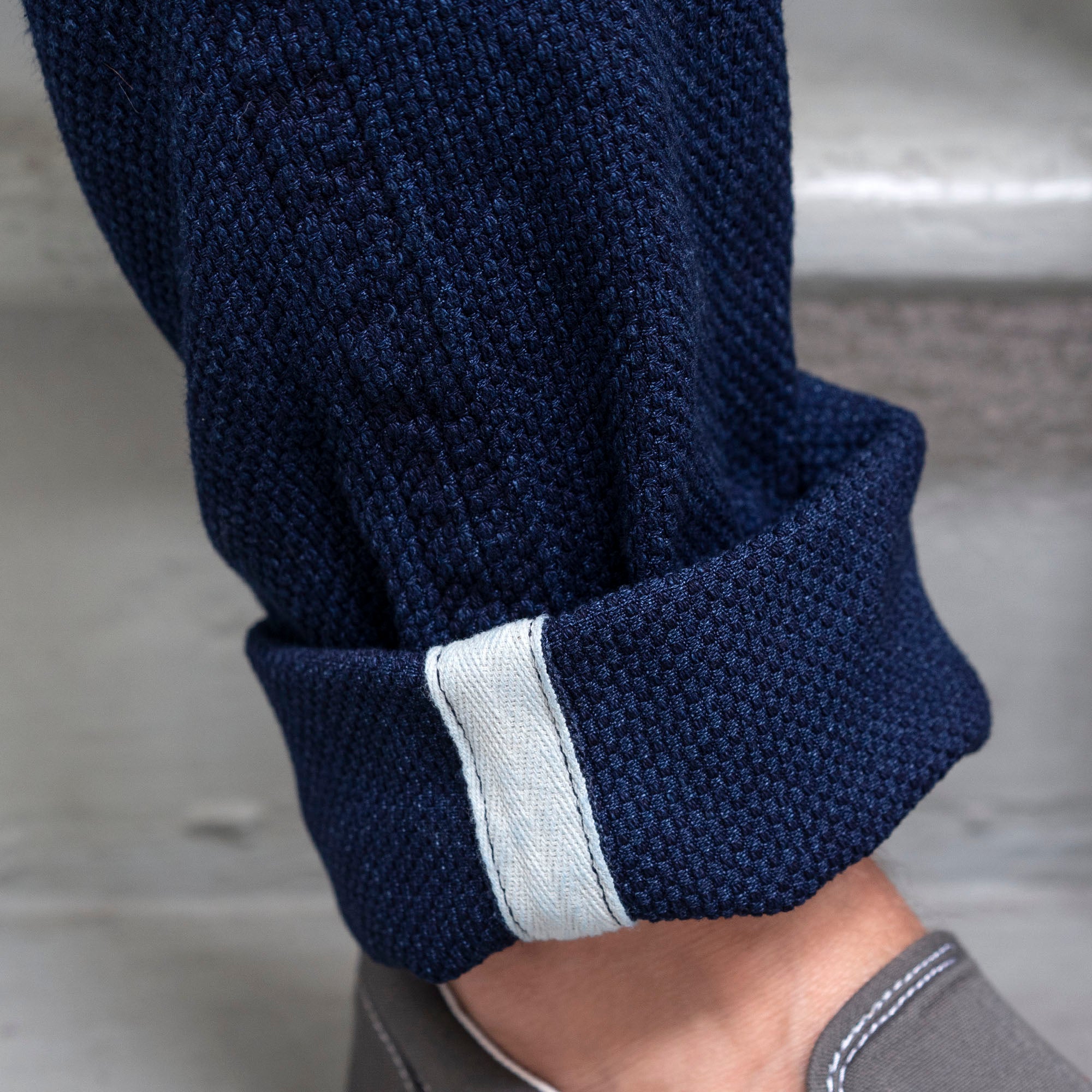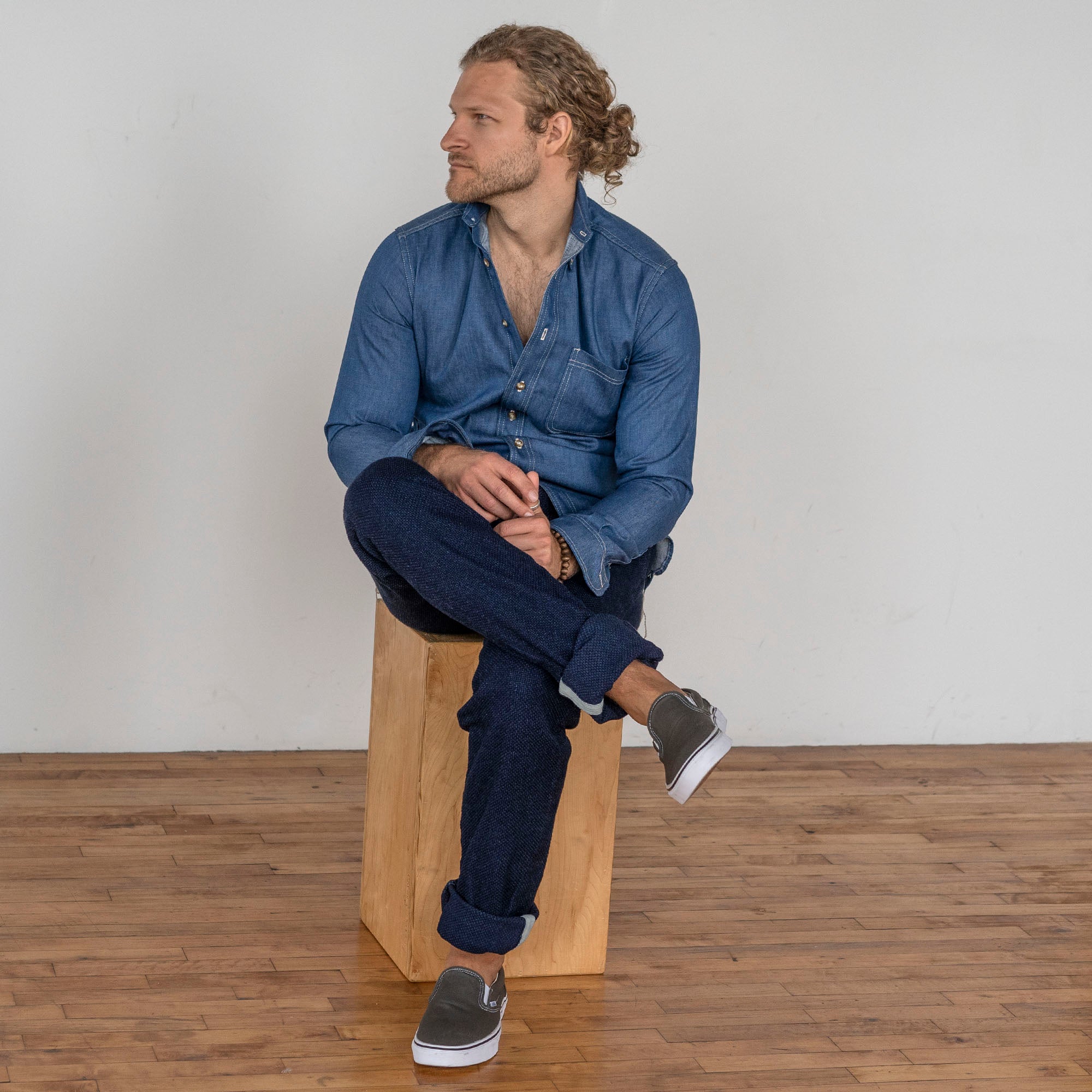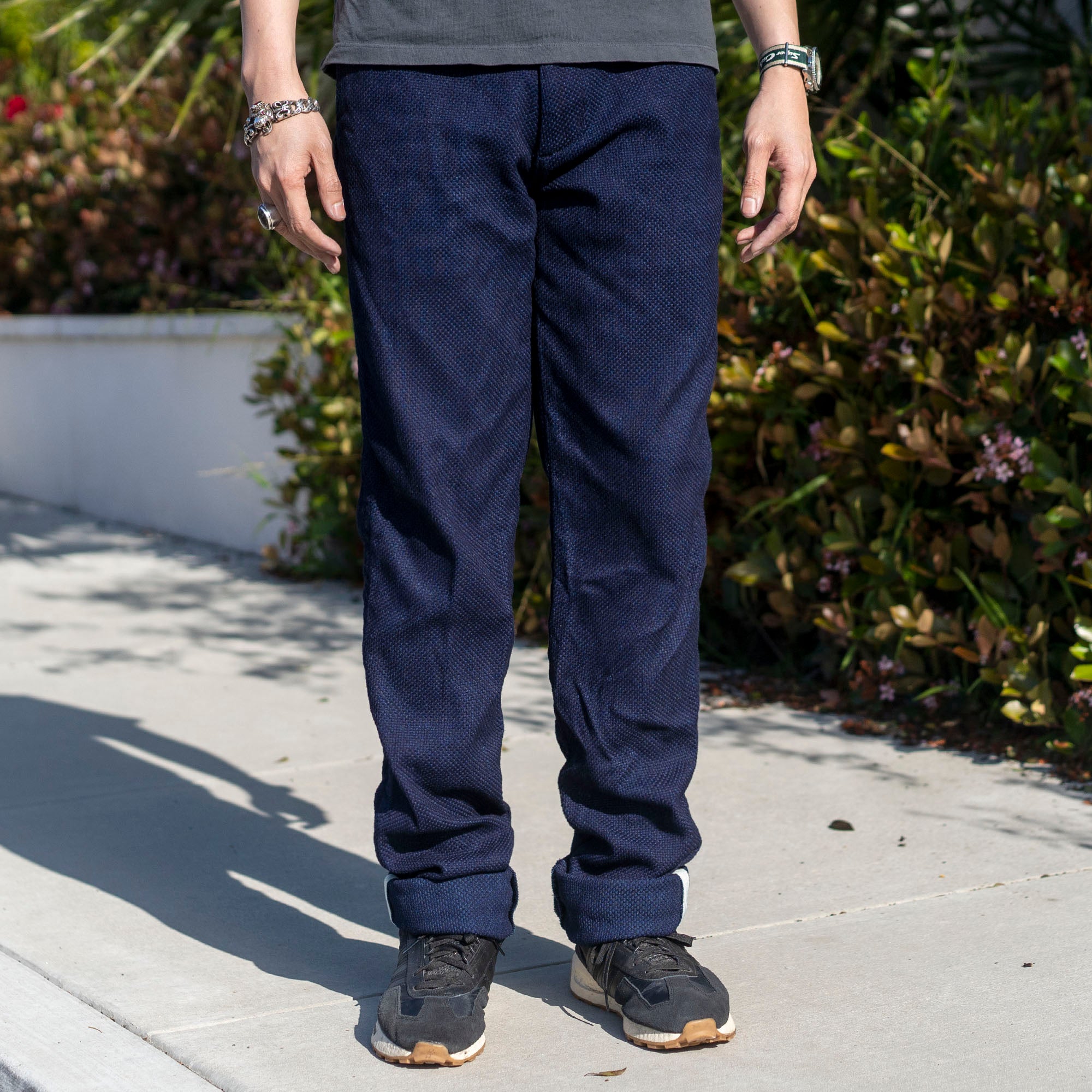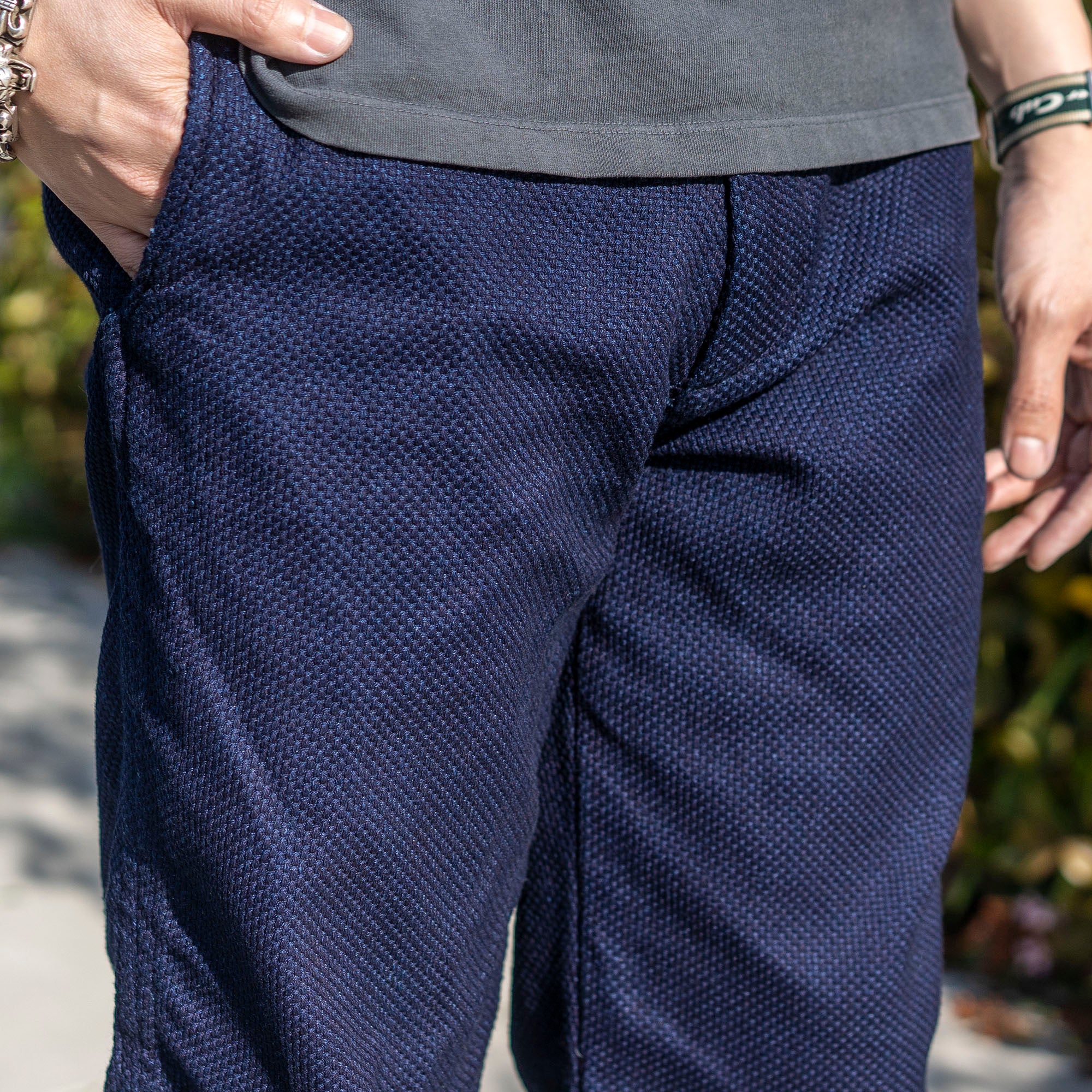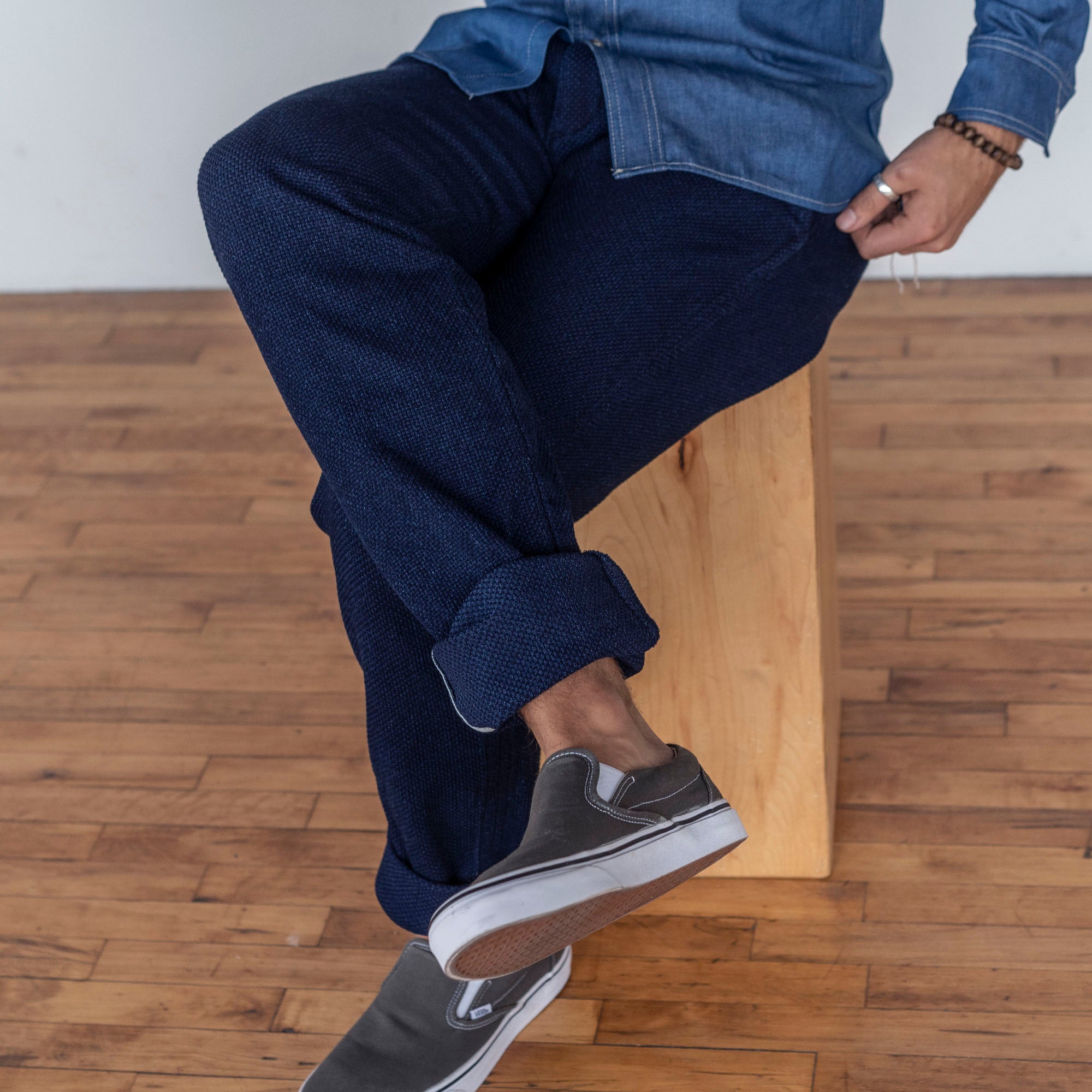 Rivet Chino Rope Dyed 13oz Indigo Sashiko
---
Milled in Japan, our 13oz Rope Dyed Indigo Sashiko is a comfortable year-round cotton that's designed to fade beautifully with use. 
Considered the best method for Indigo treatments, our rope dyed yarns are twisted into thick ropes and plunged into repetitive cycles of dye and oxidation. This method saturates the outer fibers but leaves a natural "core" on the inside. As you wash and wear the garment, the surface dye fades, and the inner core shows through, yielding a rich 3-dimensional patina. 

Its 13oz weight is on-par with the typical denim jean, and this will makes for an excellent everyday pant. We can't wait to see how your chinos fade! 
This indigo dyed fabric is machine washable and as always, it's made from start to finish in Los Angeles. 
The Rivet Chino
The Rivet Chino is our signature casual trouser. It has the slim, tapered profile and medium-low rise of a jean, but the traditional pockets of a pant. The shape has two front hand pockets, two rear pockets, a heavy-gauge zipper, and a hidden coin pocket at the front waistband. 
One of its most distinctive features is the natural herringbone taping running down the interior of the outseam. This handsome detail can be revealed when the chinos are cuffed. 
The unlined waistband is pitched for a close, comfortable fit. A chain-stitched rear lap-seam ensures the hard-wearing seam durability of a jean while maintaining the subtle seaming of a trouser.