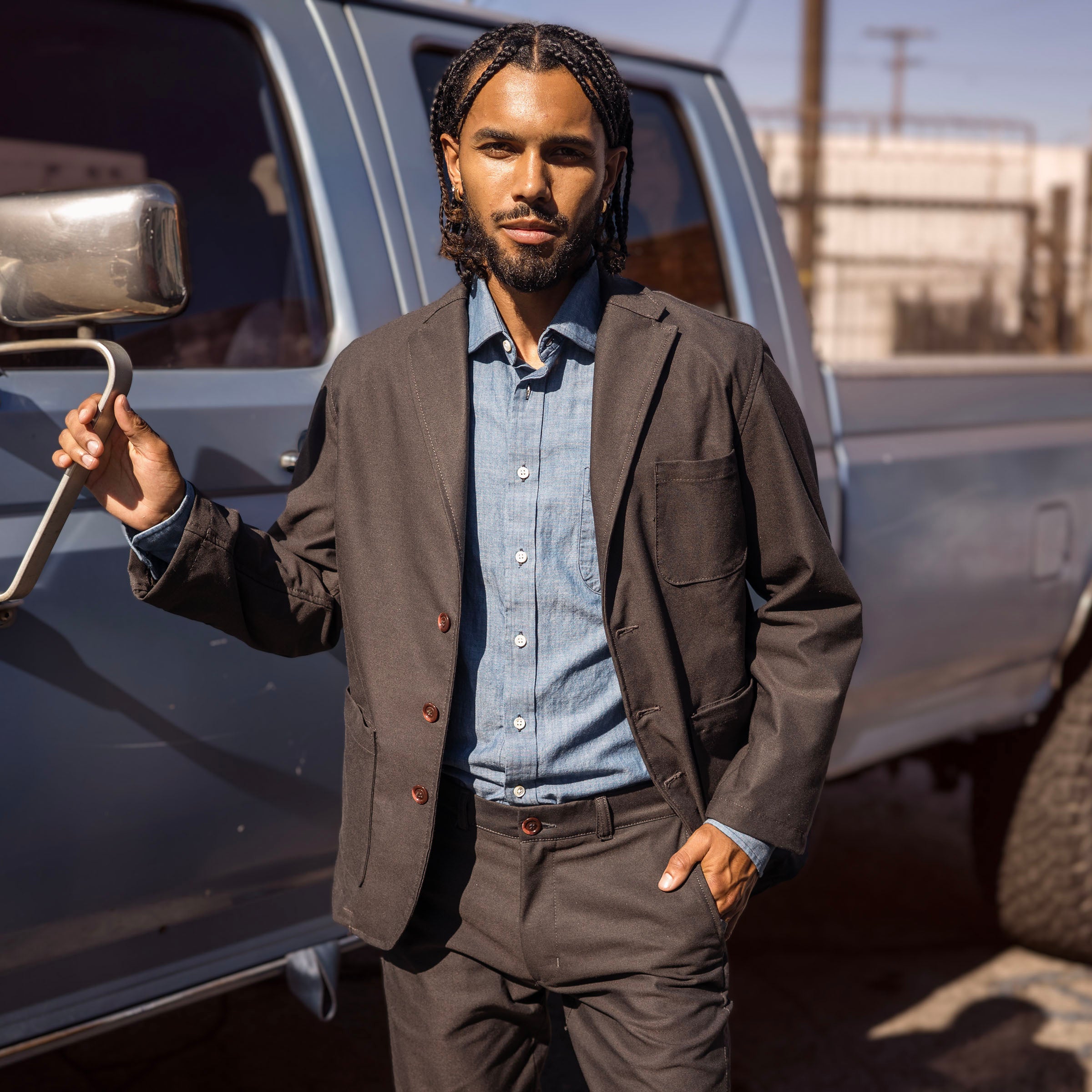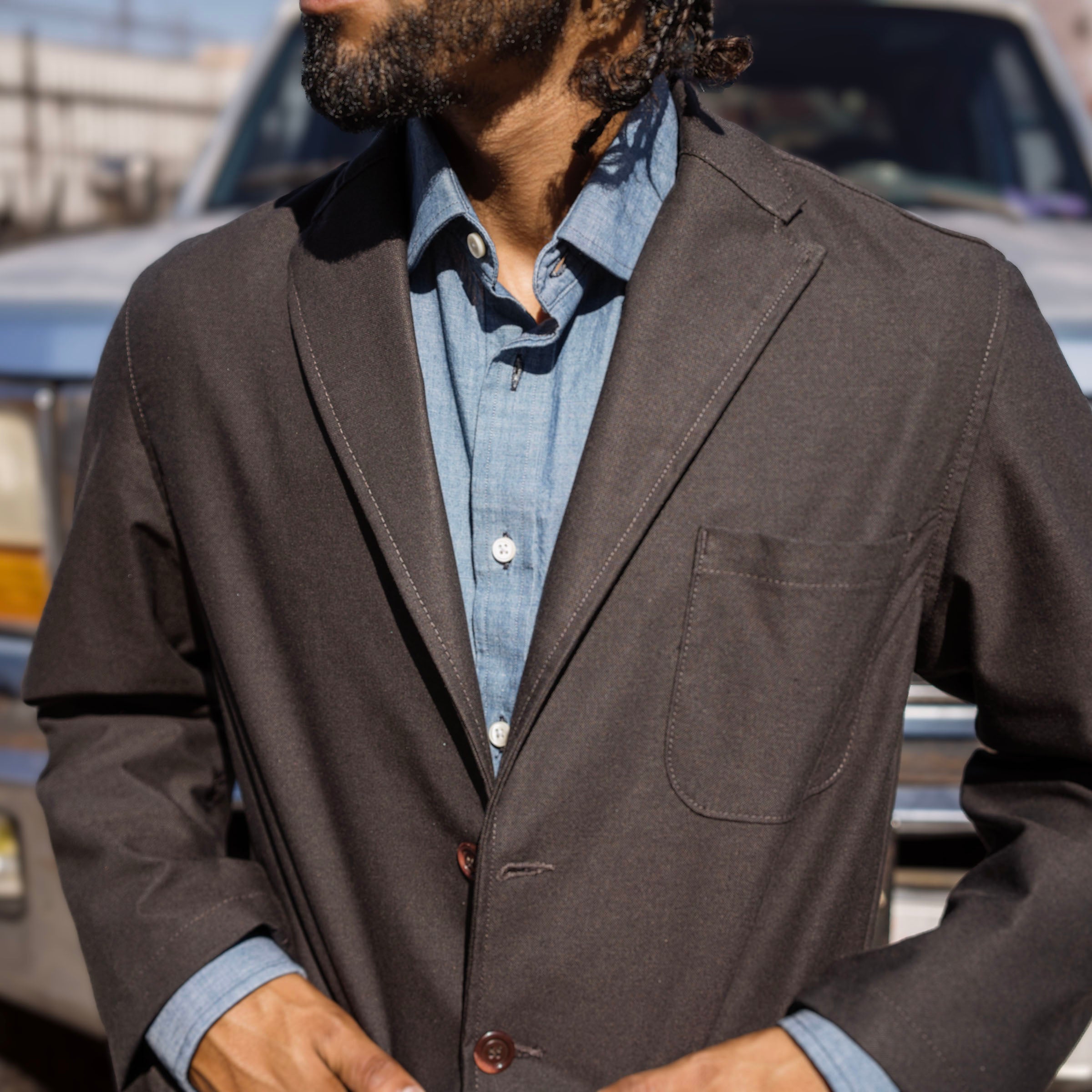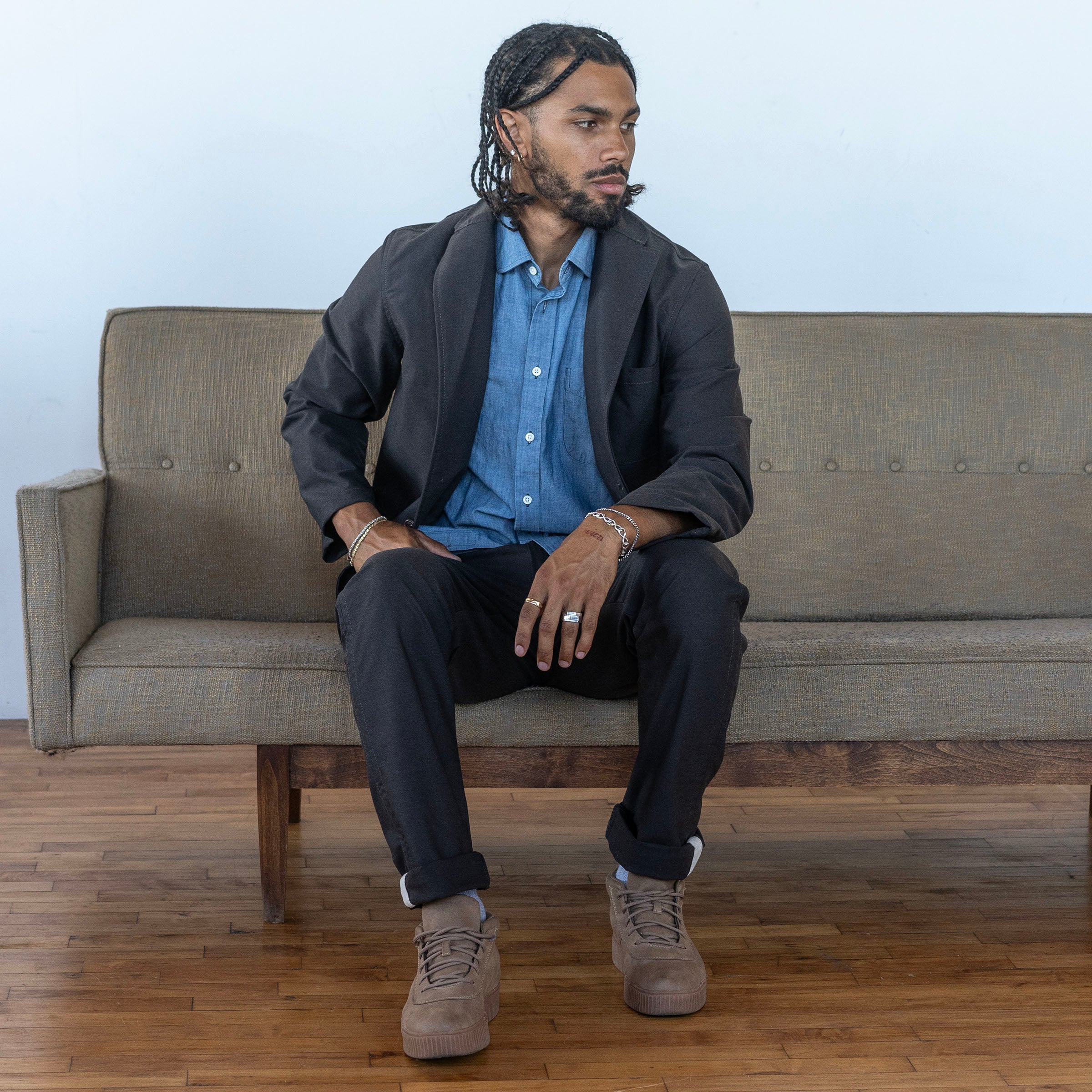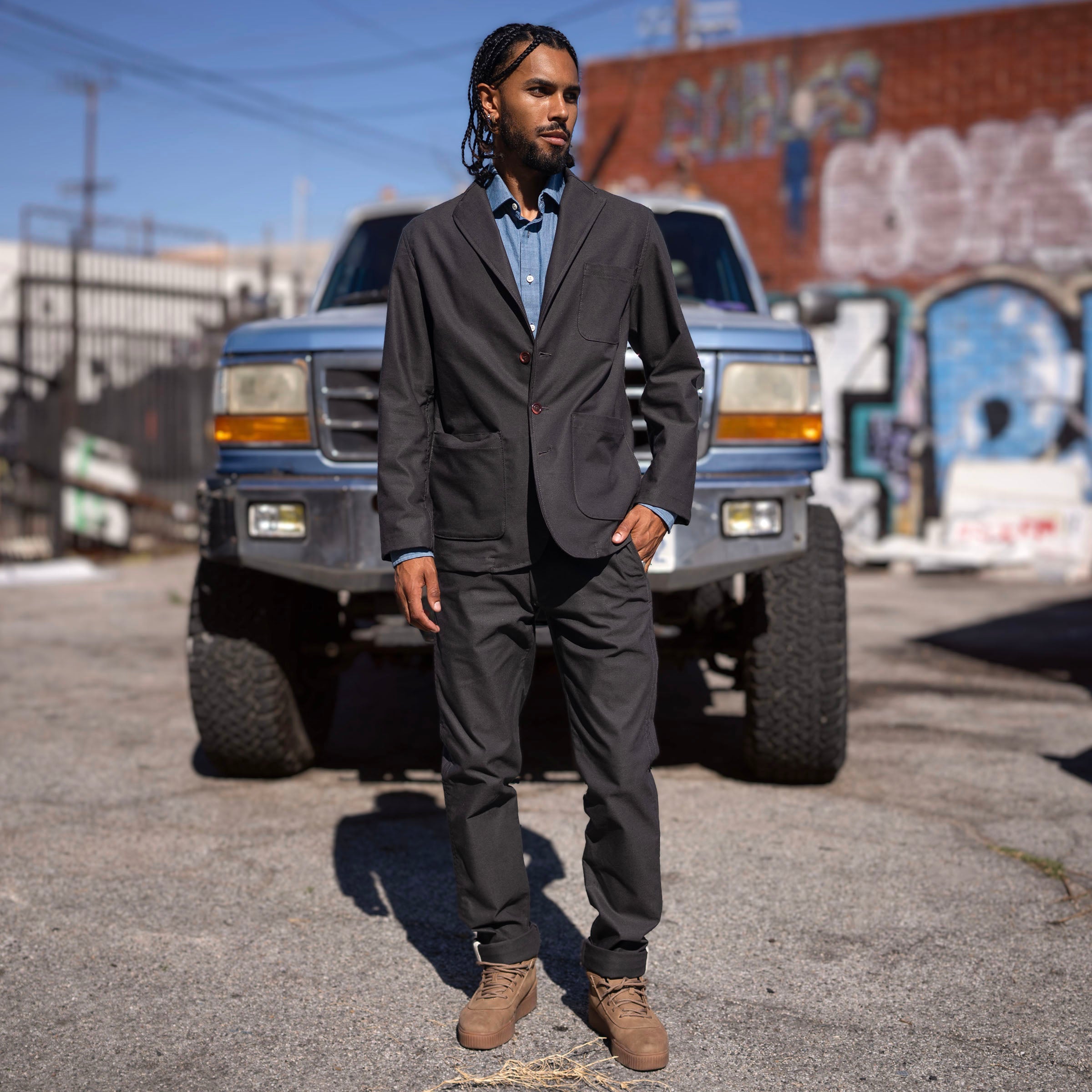 Sinclair Sportcoat Espresso Washable Cotton/Wool Hopsack
---
Made in Los Angeles

The second I saw this fabric, I knew that it would make for a perfect casual Jacket. It's a supremely comfortable blend of cotton, wool, and Tencel. 
The weight is 9oz, so it's wearable year round. These three fibers work nicely together.. the cotton is breathable, the wool gives it structure and drape, and the Tencel offers a soft hand and a smooth top finish. 
The color is a really handsome espresso brown. This is often one of our best selling tones in custom suiting, so I knew it would make up wonderfully in this casual set. The jacket is easy to match to grey, navy, olive, and khaki pants.
It's fully machine washable and I secured this cloth for a great price. This is a tremendous value for a very rare fabric. 
The Sinclair marries refined sartorial details to strong, rugged construction. It has 3.75" lapels and an elegant front which can be styled as a 2-button or 3-button stance.

It has two-way front patch pockets and a plain cuff finish. This allows for endless variations in styling, and a versatile piece which looks just as good with a tie and trousers as it does with a t-shirt and jeans. 
The construction is soft and unpadded, making this an excellent no-nonsense travel companion and a worthy alternative to a traditional canvassed sportcoat. 
Measurements & Sizing
"Note: All measurements are shown in inches. "Chest" is measured from one seam under the armpit to the other. "Shoulder" is measured from one shoulder seam to the other, on the rear of the shirt. "Sleeve" is measured from the shoulder seam to the end of the sleeve. "Length" is measured from the base of the collar (where it attaches to the shirt) to the bottom of the tail.
Sinclair Size Chart (We Recommend to Order Your Usual Doyle Size)
| Size | Chest | Shoulder | Sleeve | Length |
| --- | --- | --- | --- | --- |
| 34 | 19" | 17" | 23.5" | 27" |
| 36 | 20" | 17.5" | 24" | 27.5" |
| 38 | 21" | 18" | 24.5" | 28" |
| 40 | 22" | 18.5" | 25" | 28.5" |
| 42 | 23" | 19" | 25.5" | 29" |
| 44 | 24" | 19.5" | 26" | 29.5" |
| 46 | 25" | 20" | 26.5" | 30" |
| 48 | 26" | 20.5" | 27" | 30.5" |