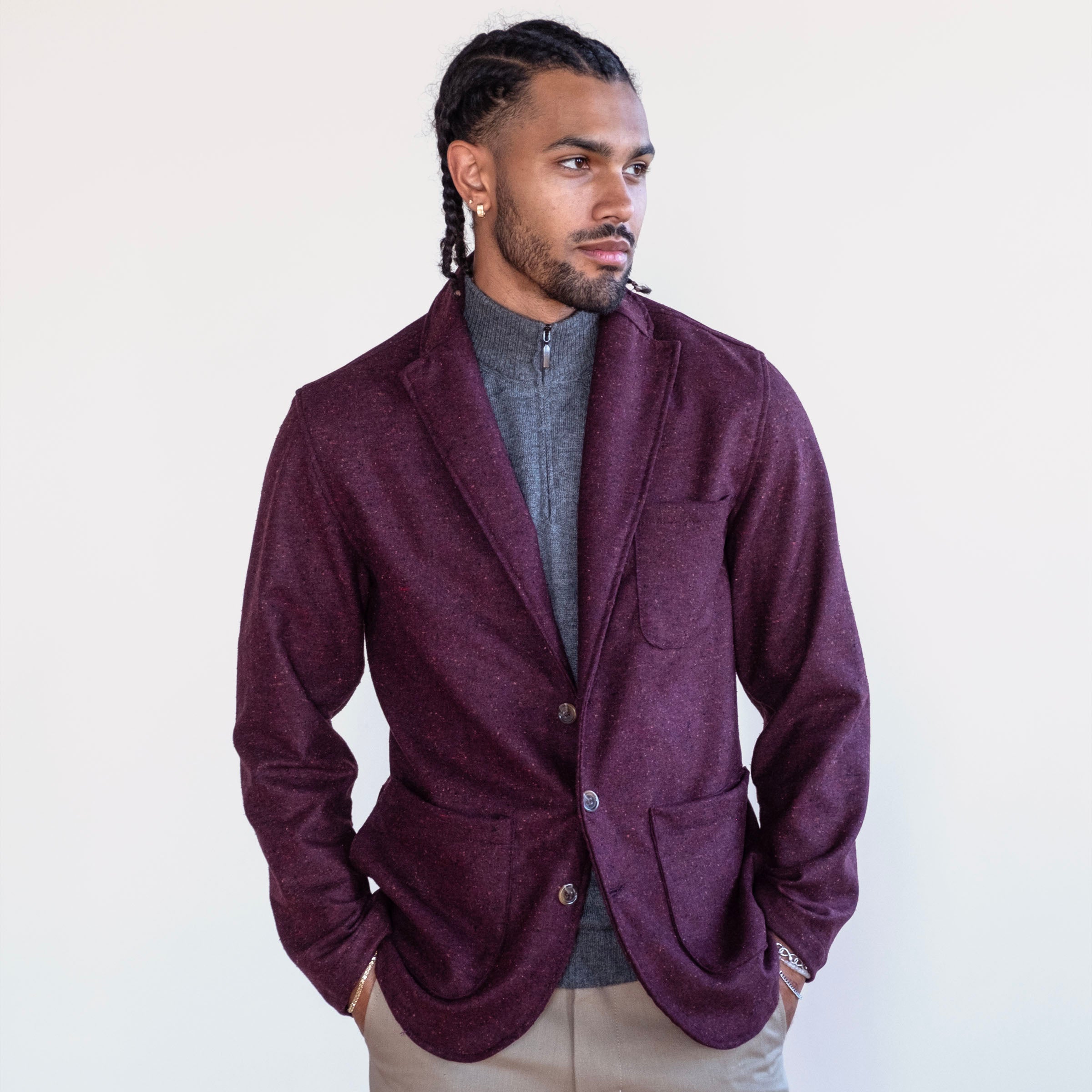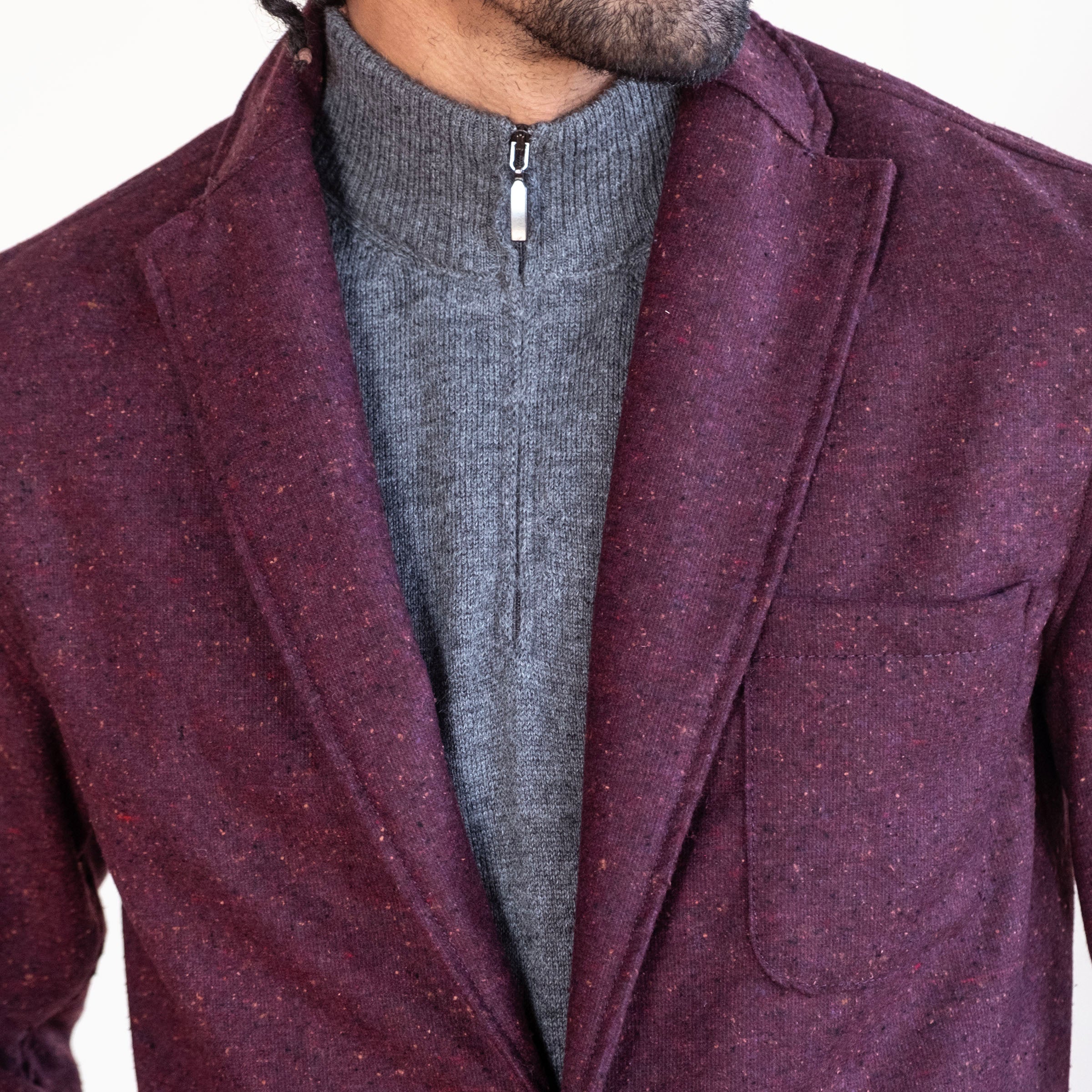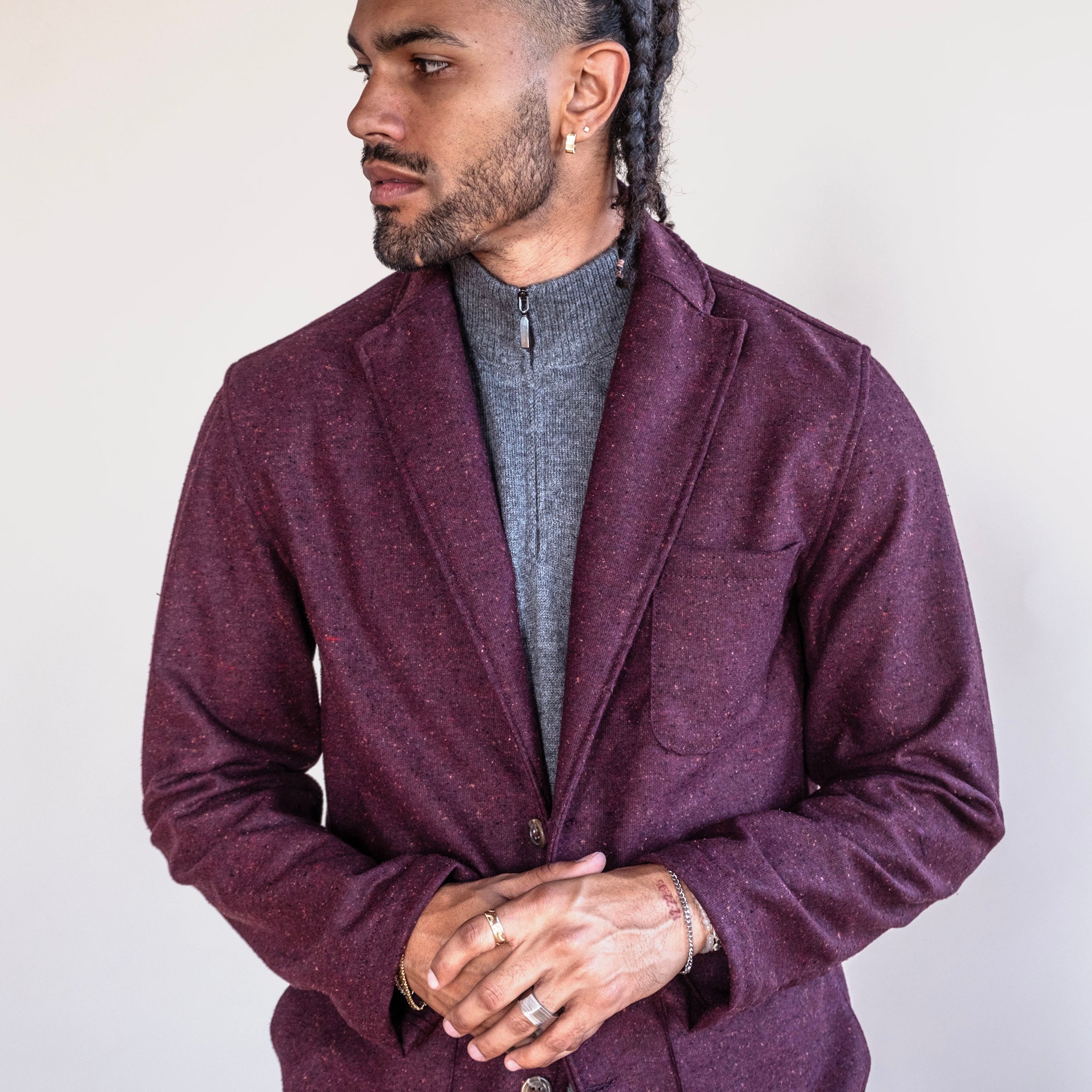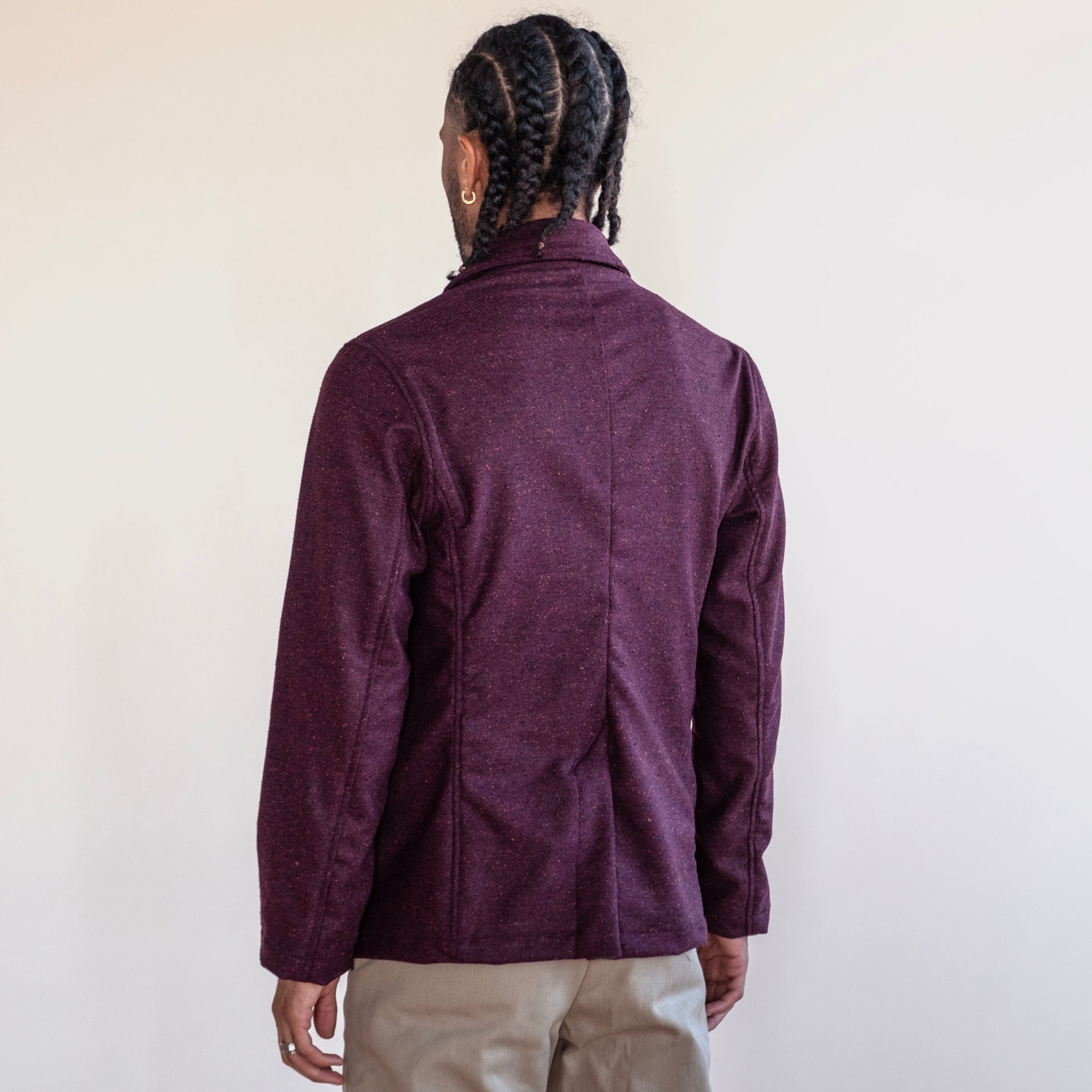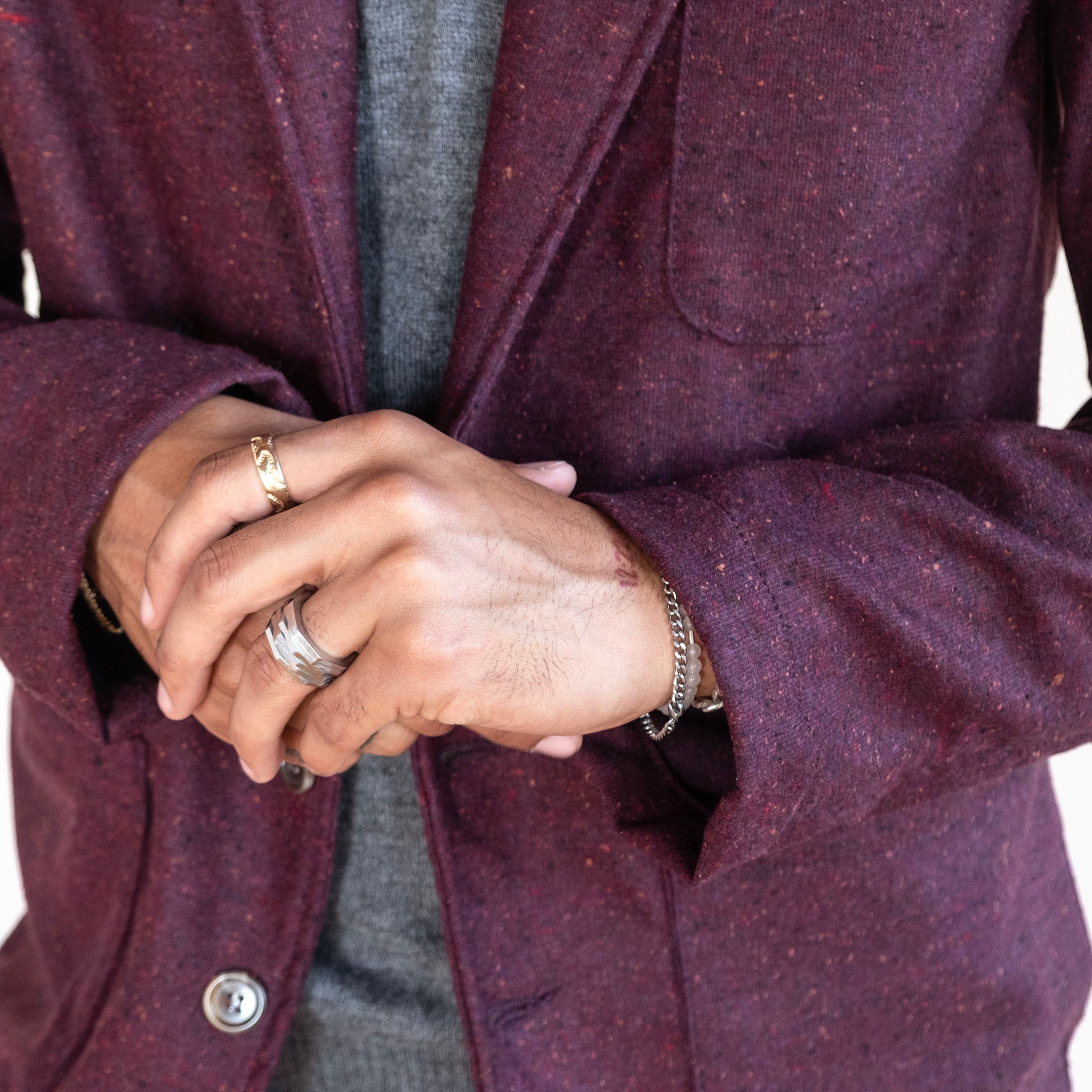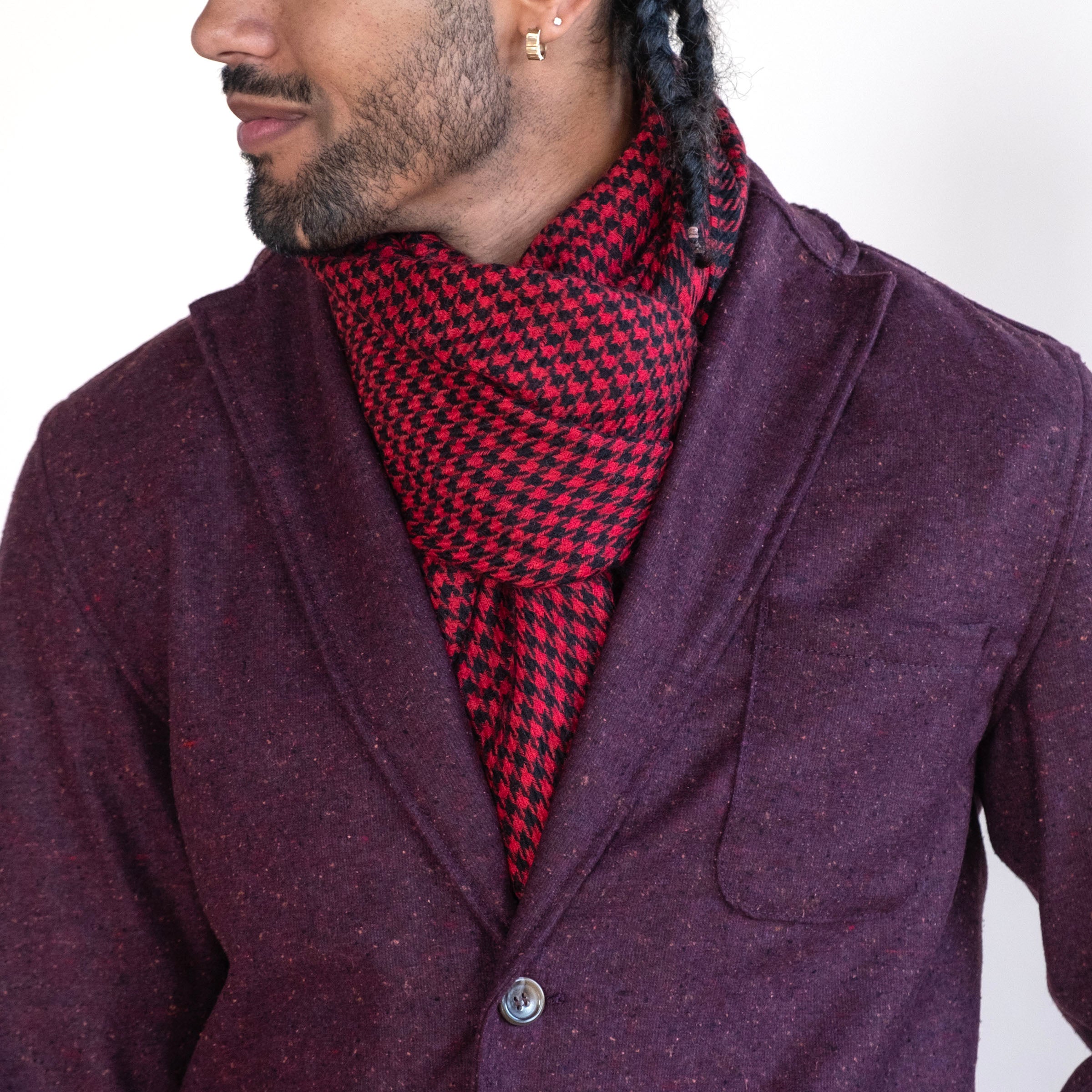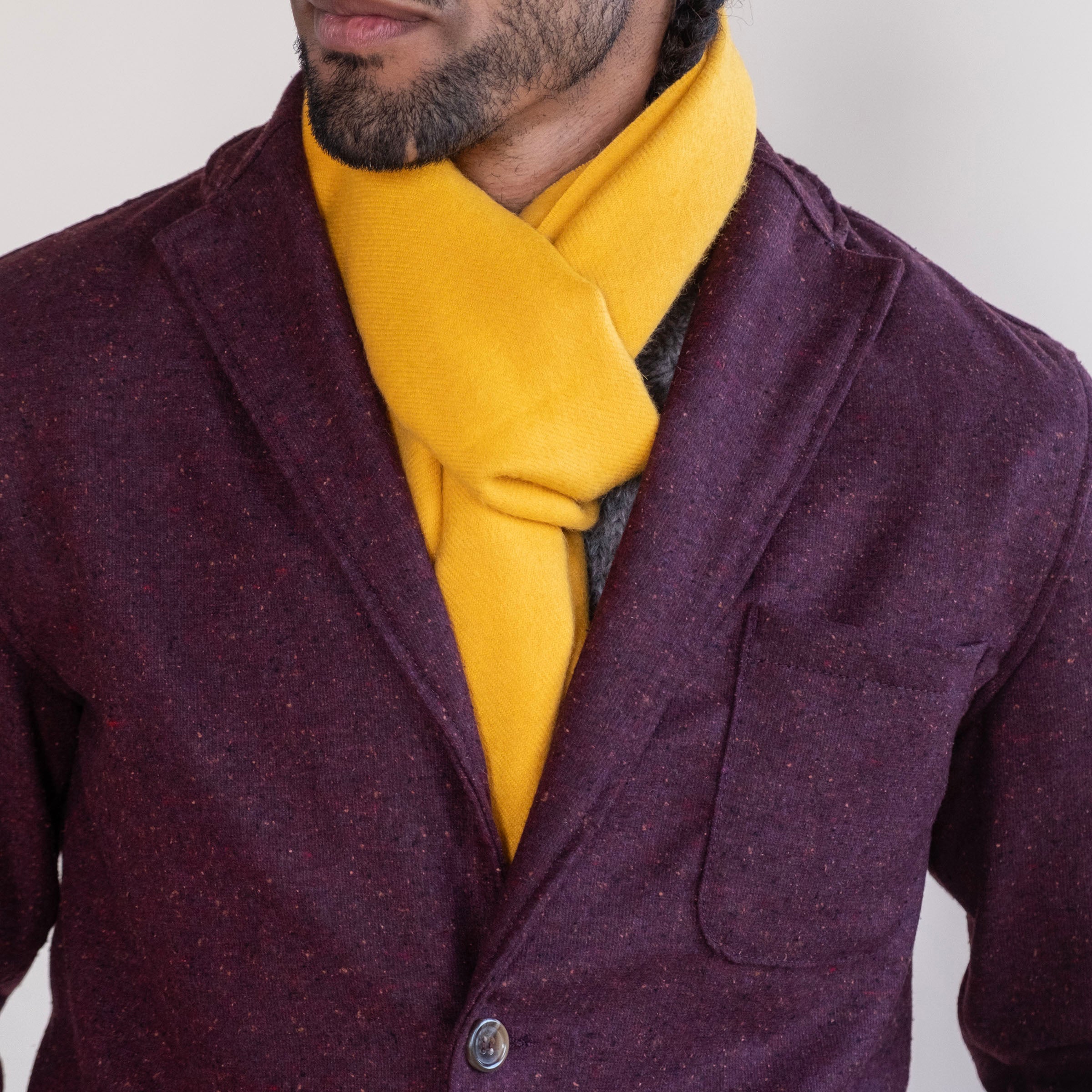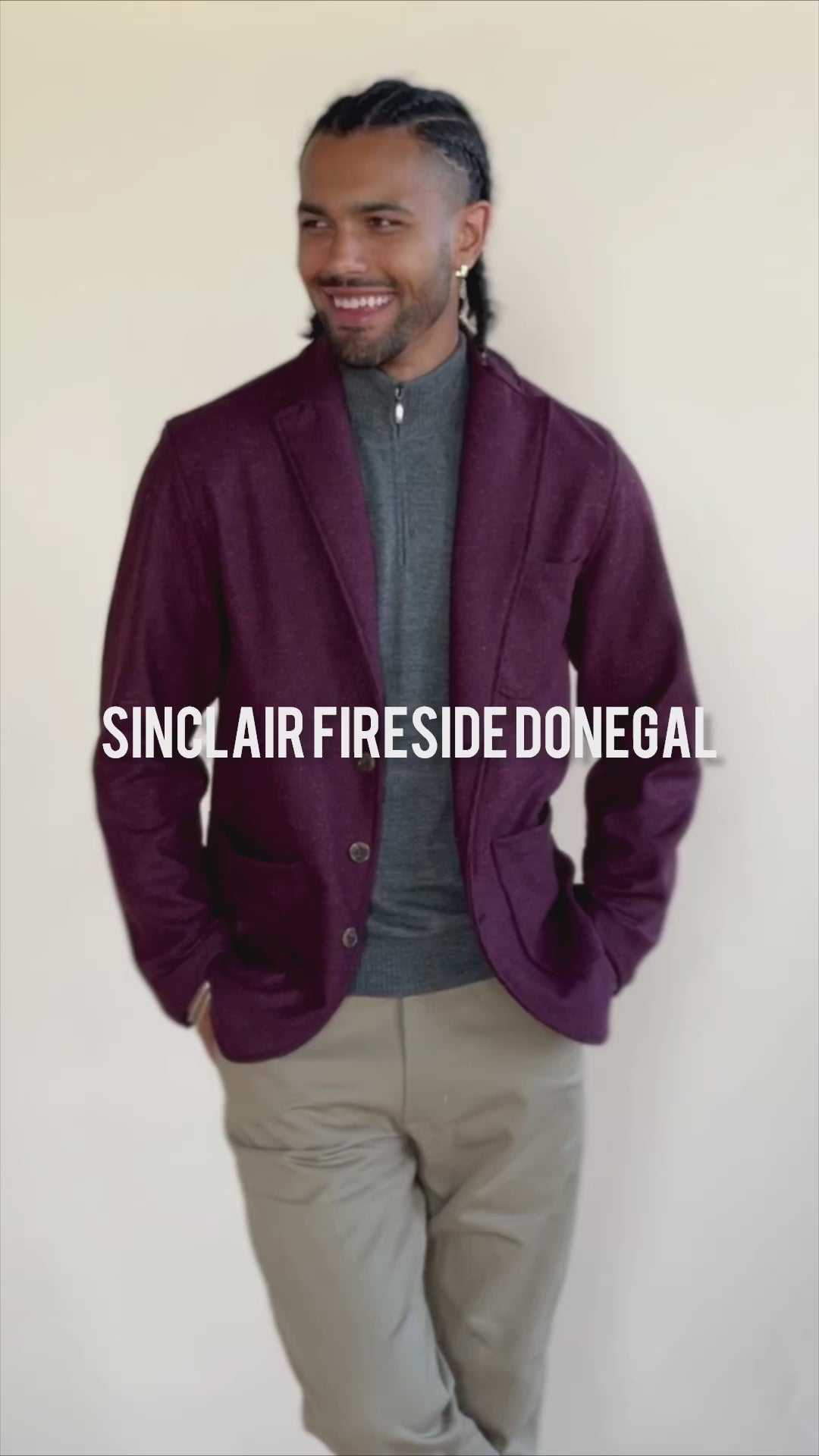 Sinclair Sportcoat Fireside Donegal Wool-Cashmere
---
Made in Los Angeles

This is one of the most beautiful woolen blends that I've ever seen. Woven by Di Pray in Italy, it's a mid-weight 11oz blend of 90% wool and 10% cashmere. It's warm, comfortable, and whisper soft. 
But the truly exceptional part is the color. This "fireside" tone sits in between burgundy and grape, and is has a gorgeous mix of orange, scarlet, and grey flecks throughout the weave. 
This works wonderfully with any skin tone. It ties back perfectly to grey, navy, olive, indigo, and khaki pants. On one hand -- it's an exceptional statement piece, but on the other -- it's a surprisingly versatile staple that easily works with most of your wardrobe. 
This cashmere blend is typically very expensive, but I purchased a limited amount of cloth off price, and I'm thrilled to pass along the discount here. If you like how this looks, you're going to absolutely adore how it feels. 
The Sinclair marries refined sartorial details to strong, rugged construction. It has 3.75" lapels and an elegant front which can be styled as a 2-button or 3-button stance.

It has two-way front patch pockets and a plain cuff finish. This allows for endless variations in styling, and a versatile piece which looks just as good with a tie and trousers as it does with a t-shirt and jeans. 
The construction is soft and unpadded, making this an excellent no-nonsense travel companion and a worthy alternative to a traditional canvassed sportcoat. 
Measurements & Sizing
"Note: All measurements are shown in inches. "Chest" is measured from one seam under the armpit to the other. "Shoulder" is measured from one shoulder seam to the other, on the rear of the shirt. "Sleeve" is measured from the shoulder seam to the end of the sleeve. "Length" is measured from the base of the collar (where it attaches to the shirt) to the bottom of the tail.
Sinclair Size Chart (We Recommend to Order Your Usual Doyle Size)
| Size | Chest | Shoulder | Sleeve | Length |
| --- | --- | --- | --- | --- |
| 34 | 19" | 17" | 23.5" | 27" |
| 36 | 20" | 17.5" | 24" | 27.5" |
| 38 | 21" | 18" | 24.5" | 28" |
| 40 | 22" | 18.5" | 25" | 28.5" |
| 42 | 23" | 19" | 25.5" | 29" |
| 44 | 24" | 19.5" | 26" | 29.5" |
| 46 | 25" | 20" | 26.5" | 30" |
| 48 | 26" | 20.5" | 27" | 30.5" |