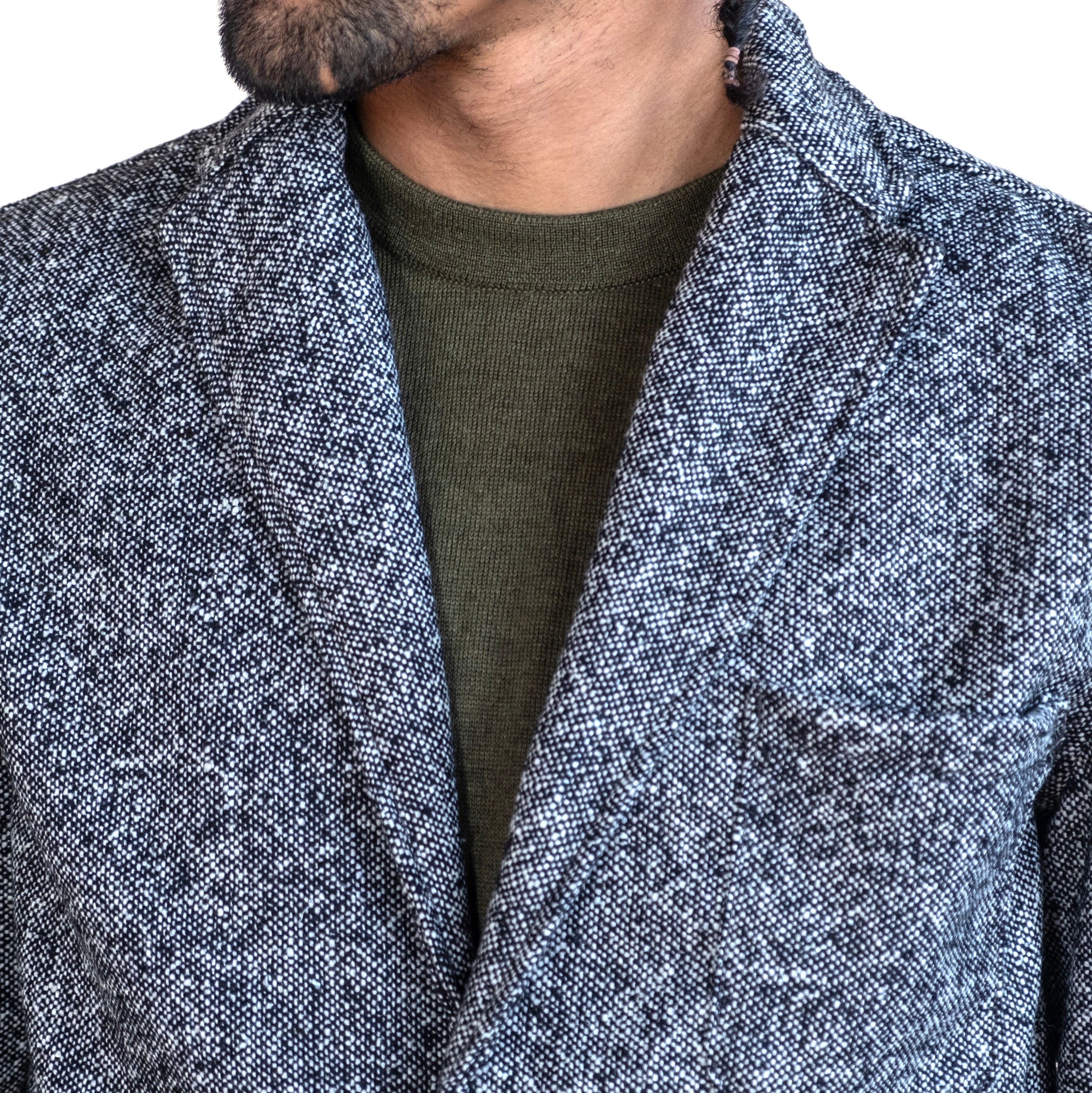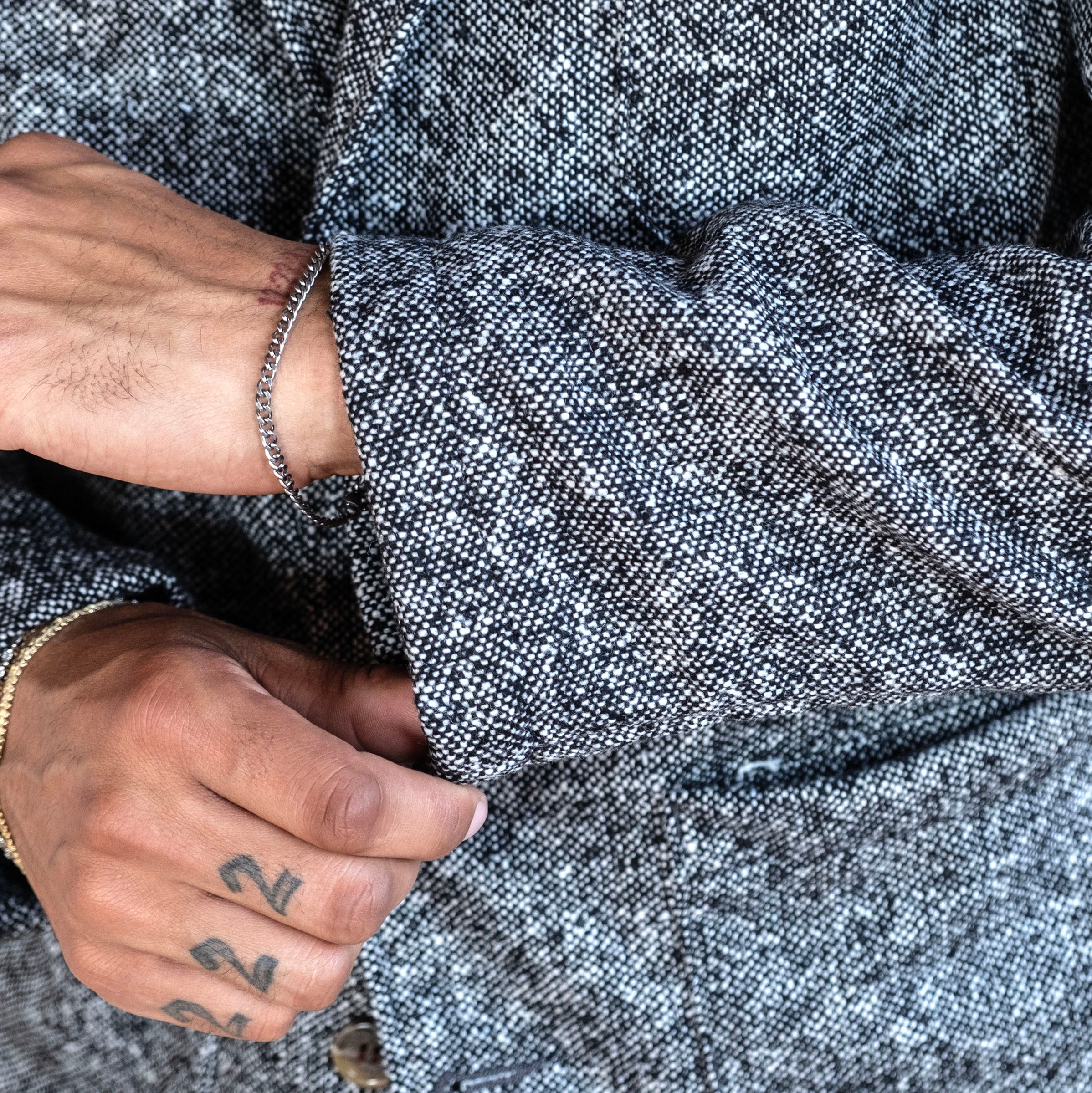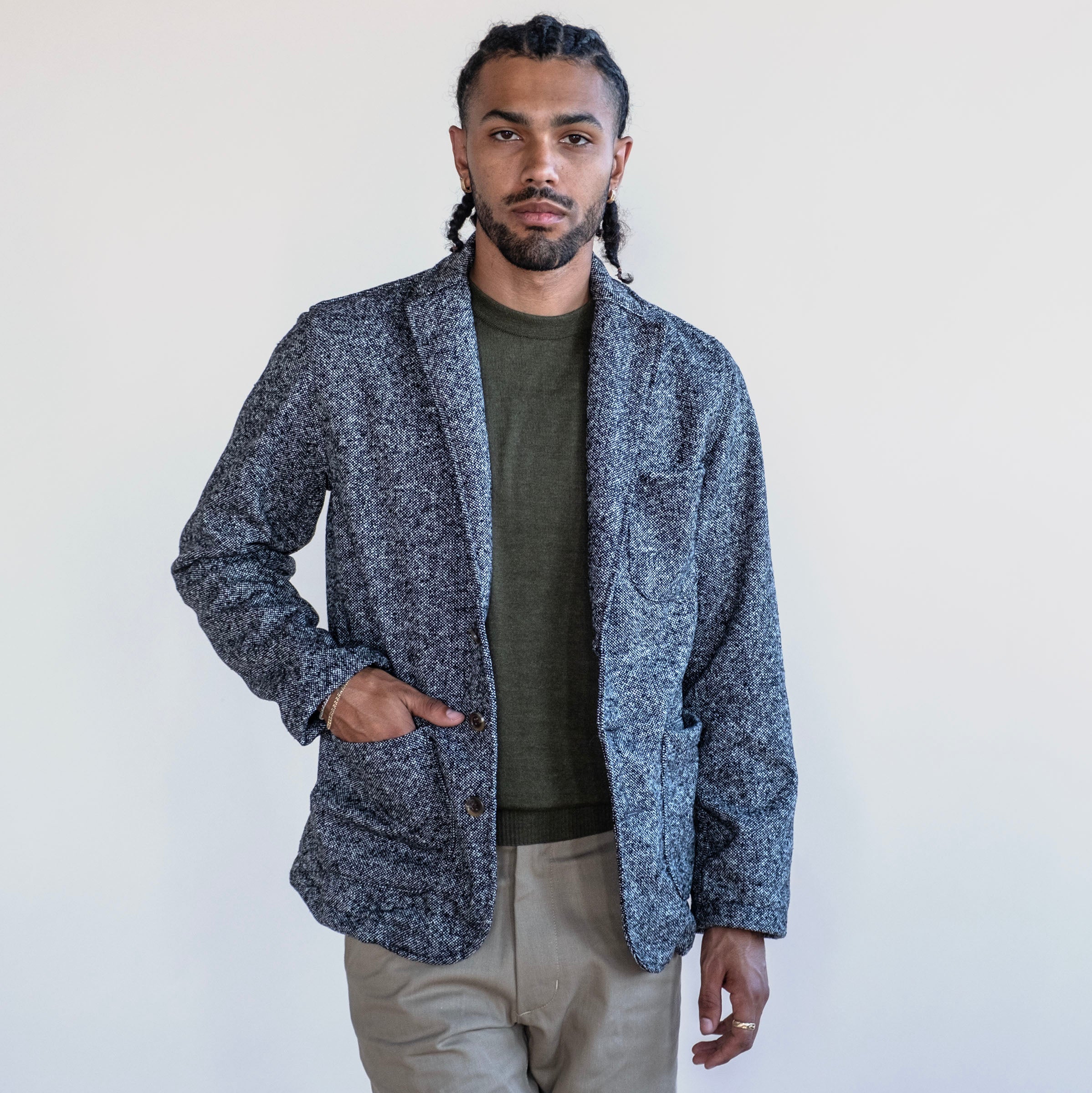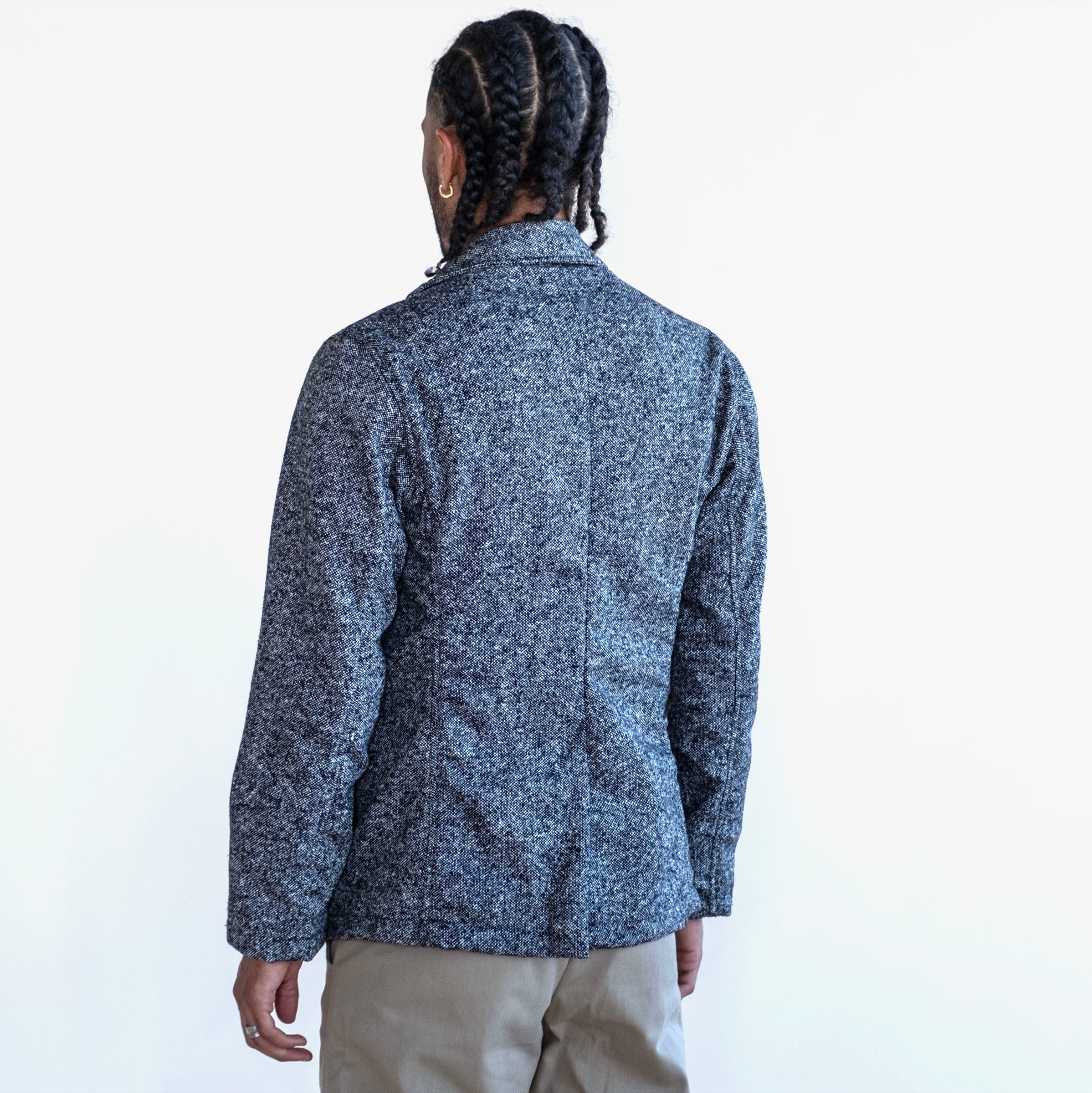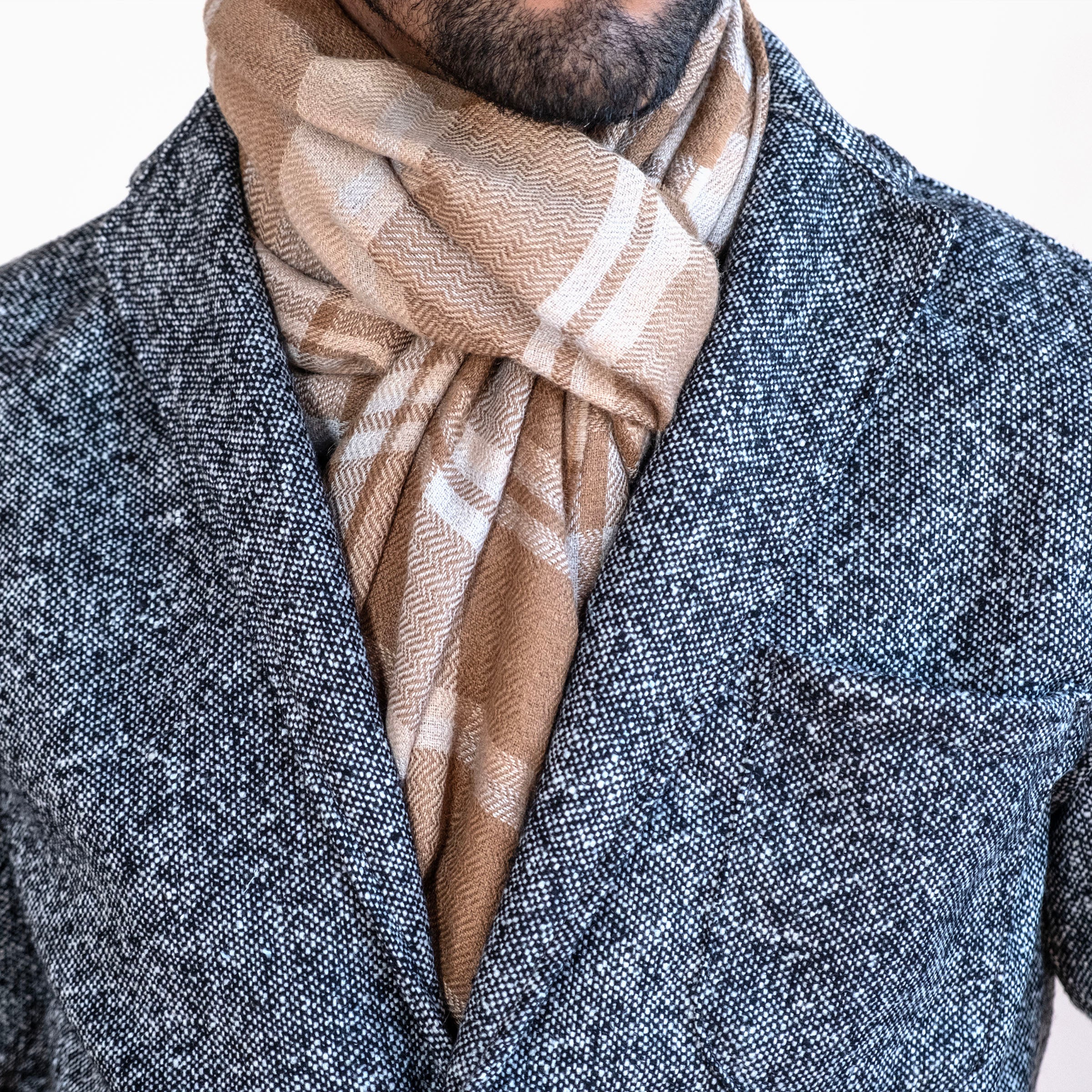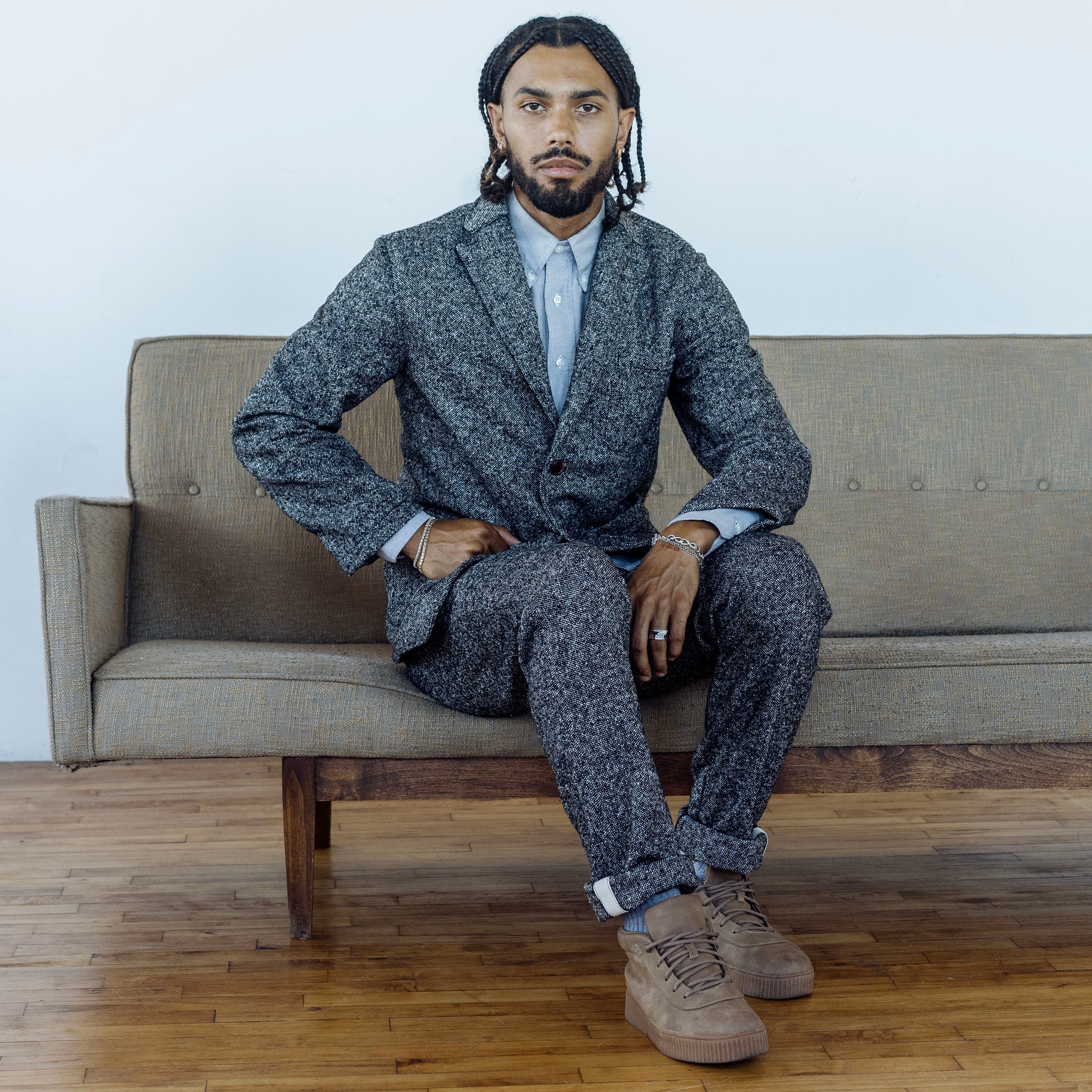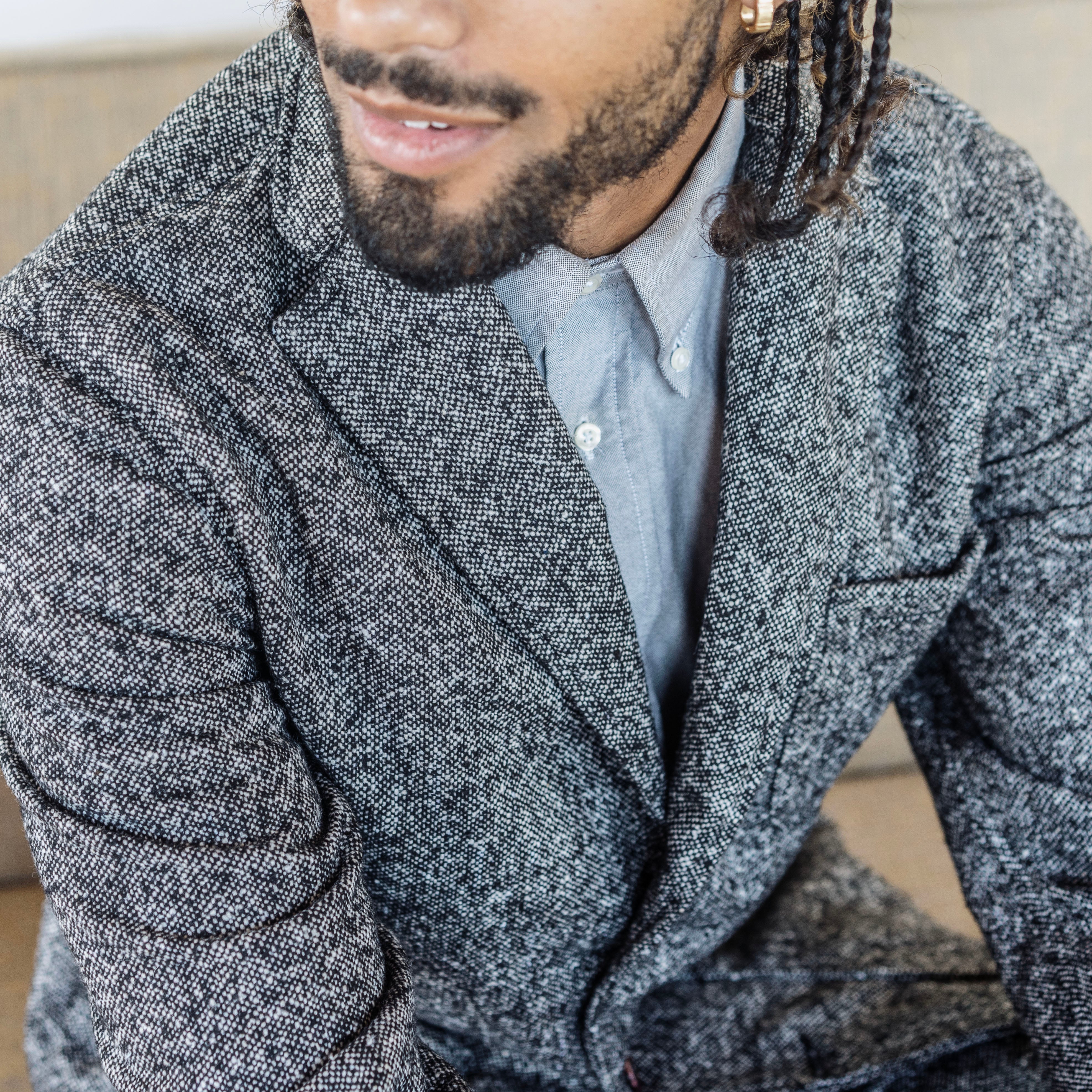 Sinclair Sportcoat Washable Donegal Tweed Pewter
---
Made in Los Angeles

Woven in Canada, this is one of the best Donegals that I've ever encountered. It's a classic "outdoorsmen blend" of 85% wool and 15% nylon. It weighs in at 14oz, so it's warm and sturdy for the Fall/Winter, but not too hot to comfortably wear indoors. This color is a classic salt & pepper greyscale. 

It's totally machine washable, which is exceptionally rare for a tweed like this. Just wash in cold water on the delicate cycle and hang dry. Also: its compact weave minimizes flyway fibers. So it's smooth and comfortable, and doesn't have the itchiness that can be noticeable with a traditional tweed.
The Sinclair marries refined sartorial details to strong, rugged construction. It has 3.75" lapels and an elegant front which can be styled as a 2-button or 3-button stance.

It has two-way front patch pockets and a plain cuff finish. This allows for endless variations in styling, and a versatile piece which looks just as good with a tie and trousers as it does with a t-shirt and jeans. 
The construction is soft and unpadded, making this an excellent no-nonsense travel companion and a worthy alternative to a traditional canvassed sportcoat. 
Measurements & Sizing
"Note: All measurements are shown in inches. "Chest" is measured from one seam under the armpit to the other. "Shoulder" is measured from one shoulder seam to the other, on the rear of the shirt. "Sleeve" is measured from the shoulder seam to the end of the sleeve. "Length" is measured from the base of the collar (where it attaches to the shirt) to the bottom of the tail.
Sinclair Size Chart (We Recommend to Order Your Usual Doyle Size)
| Size | Chest | Shoulder | Sleeve | Length |
| --- | --- | --- | --- | --- |
| 34 | 19" | 17" | 23.5" | 27" |
| 36 | 20" | 17.5" | 24" | 27.5" |
| 38 | 21" | 18" | 24.5" | 28" |
| 40 | 22" | 18.5" | 25" | 28.5" |
| 42 | 23" | 19" | 25.5" | 29" |
| 44 | 24" | 19.5" | 26" | 29.5" |
| 46 | 25" | 20" | 26.5" | 30" |
| 48 | 26" | 20.5" | 27" | 30.5" |